Meet Opera North's Director of Audiences
As Opera North joins us for their autumn season, we spoke to their Director of Audiences, Emily Simpson, about bringing opera to everyone.
Written by Ellen Carnazza.
Tell us a little about your role at Opera North
I'm the Director of Audiences at Opera North. We do so much – we're not just about opera!
We run the Howard Assembly Room, a beautiful, 300-seater gig venue next door to The Grand. We've just opened a new restaurant and bar called Kino (also next door to the Grand!). Our Education team create events for people from age 0 to 100 and we reach hundreds of community groups through our work. At the heart of all of this is our wonderful audience and my work is all about their experience. From attracting their interest through impactful marketing, right through to their experience of booking their tickets in our Box Office, to the after-show survey – my job is to ensure an audience member's journey is smooth, welcoming and inclusive. Selling tickets is a big bit of my day-to-day, and the team here is always focused on developing the most diverse audience we can. There's lots to do!
How do you try and attract new audiences to opera?
New audiences are crucial, they're the lifeblood of the company. There are lots of myths around opera we work to bust: that it's an elitist art form, that it's too expensive, that people won't be able to understand it. Our job is to show that live opera can be a thrilling, beautiful, thought-provoking, gut-wrenching art form that looks at themes relevant to the here and now – and to make sure our work is accessible to everyone. We have English titles for all operas, tickets start from £15 and we audio describe and sign interpret operas each season. This autumn, we have a relaxed performance of Traviata for those who live with dementia and others who need a more informal space to watch a show… The list goes on!

We also have some great digital offerings and participatory events that allow us to reach much more widely, and even internationally. 'From Couch to Chorus' is a series of online singing workshops where you can learn to sing pieces from operas like Carmen – they're hugely popular and attract people who love to sing and then (hopefully) discover they also love opera!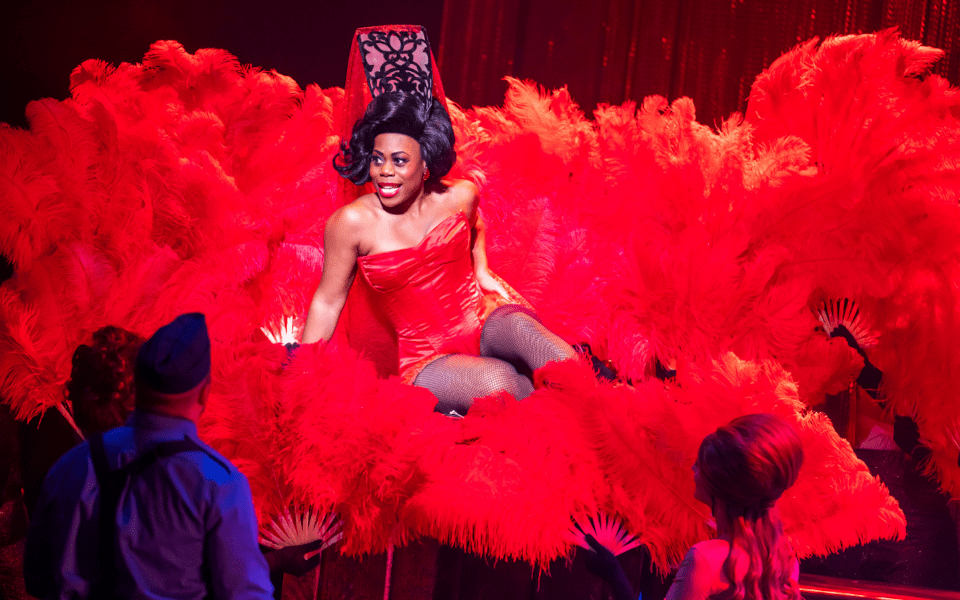 What schemes do you run to make opera affordable for everyone?
Our Under 30s scheme is free to join. Under 30s and full time students can get opera tickets for a tenner at every single one of our performances and discounts on selected Howard Assembly Room events. 16-20 year olds go free at ALL of our operas so there's no excuse not to give it a try! Under 30s get some tasty discounts at our restaurant, Kino, too…
People who have never been to the opera before can join our Try it ON membership scheme. For £20, they get a stalls seat with great views of the stage, a welcoming goodie bag and exclusive behind the scenes content to build excitement before their first opera experience. New customers always give us great feedback on this scheme.
How important is it to Opera North to open every opera in Leeds?
We are the opera company of the North, so we also tour to Nottingham, Newcastle, Manchester and Hull. But Leeds is our home and has been for decades. Our 250-strong staff is based here in the Howard Opera Centre – our HQ – which is right next door to The Grand. Have you ever spotted those strange looking bridges that connect the Grand and Opera North? We build our huge sets on our side of the building, then shift them over the bridge into The Grand once we're ready to rehearse on stage. Our Leeds audience is our biggest and they're amazing supporters of our work. Opening in this beautiful Victorian theatre is a special occasion and it really gives everyone the boost they need before we head off on tour.
Why should someone who's never tried opera before buy a ticket?
I think if you love music, theatre, or just enjoying new experiences with friends and family, there's no reason you shouldn't try a night out at the opera. Opera has a bit of everything: incredible live music from a full orchestra, some of the most beautiful, powerful singing, drama, visual arts and dance, all with amazing sets and costumes. It's the full experience – and it can really engross you. Every opera we perform has English subtitles so even if you're watching La traviata in Italian, you'll know exactly what's going on.
Do you have a favourite opera and, if so, which one and why?
I've loved so many of the operas we've performed in my time with Opera North. One standout for me is Pagliacci (or 'Clowns') by Leoncavallo. It's a completely brilliant operatic rollercoaster about a touring theatre company. The Director is eaten up with jealous suspicion of his wife who plays the leading lady and when he learns she's been unfaithful, the play is derailed by real life passion that spins wildly out of control. I was on the edge of my seat for most of it and whilst I don't cry at much, the moment the famous 'show must go on' aria is sung (and yes Freddy Mercury loved this opera too!) I shed a tear… Actually, writing this inspired me to go back and watch the trailer!
What can audiences expect from the upcoming season?
We've got a really special season coming up. We open with La traviata which is one of the world's most popular operas and really recognisable – it's basically the original Pretty Woman! The costumes are gorgeous and the music is incredible. The perfect first opera in fact.
For a truly magical musical experience, we have Orpheus, the epic tale of Orpheus and Eurydice in collaboration with South Asian Arts. On stage, you'll see and hear some of the world's best Indian classical musicians performing alongside incredible Western artists. This will be unique and if you love music, you shouldn't miss it.
Finally, there's Gluck's Orfeo ed Euridice performed as one of our stripped back concert stagings. Free from scenery and props, you can just sit back and marvel at the sound of the incredible orchestra in the pit and the gifted singers on stage. The music is dramatic as these two lovers live their emotional turmoil.