In Conversation With... Hu Chen
Hu Chen has worked with Leeds Heritage Theatres for many years as both a Housekeeping Supervisor and Customer Experience Supervisor. Hu discusses his career highlights, including seeing the Queen at City Varieties, and shares his advice for budding Front of House team members.
Written by Ellen Carnazza.
Describe a day in the life of a Housekeeping Supervisor and Customer Experience Supervisor?
My day starts with the role of Housekeeping Supervisor at City Varieties; organising different cleaning tasks, cellar work and basic maintenance. I work with the team (and management) to keep the venue looking at its best for our visitors, ensuring Health and Safety and Hygiene Standards are met.
My second role is Customer Experience Supervisor. It begins two hours before the show starts at either City Varieties or Leeds Grand Theatre. From pre-show checks for everyone's safety, welcoming our patrons and problems solving, to sales, managing the floor, and even (on rare occasions) dealing with complaints; I enjoy every minute of it. I get to meet many people from different countries and backgrounds which is fantastic!
The best part of the day is when I see smiles, I hear laughs and I feel their happiness as they leave – all the effort is worth it!
What three skills do you think are most important in your role?
Communication, time management and building trust. These three skills have uncountable benefits in improving work quality and efficiency, and creating an enjoyable work environment. I believe that trust links to Initiative, allowing your team to maximize their potential.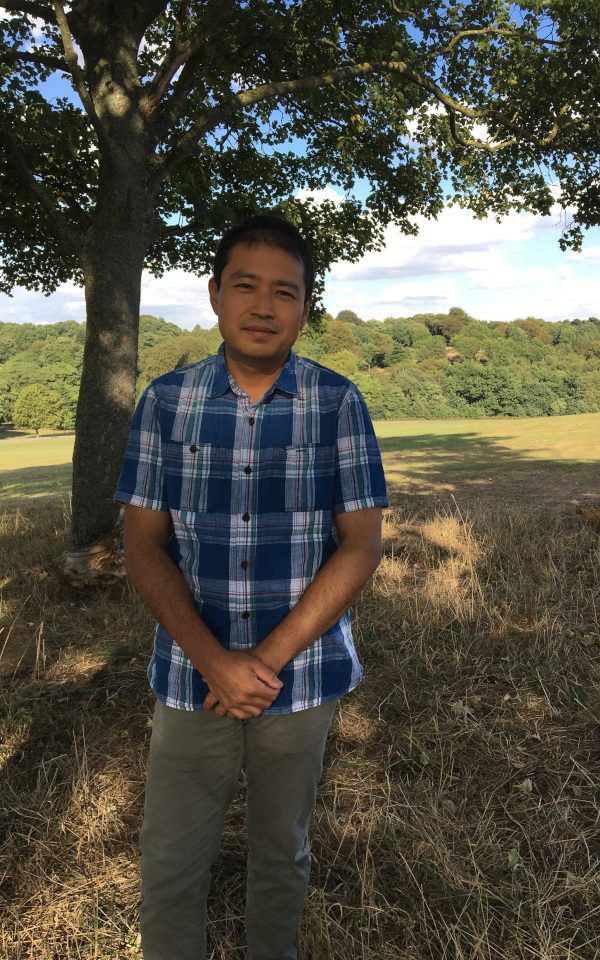 What has been the highlight (to date) of your time at Leeds Heritage Theatres?
There are many highlights, the most important one was returning to work after the lockdown. Sounds crazy, but it meant a lot to me!
What is the most challenging thing about your role?
I haven't found it yet because I know my managers will always give the best advice and support for the team.
What advice would you give to anyone thinking about working as Housekeeping Supervisor or Customer Experience Supervisor?
It requires hard work and skills, and the hours can be long… they won't be problems if you have a can-do attitude, are reliable, and are responsible. You will see rewards in every way. Keep your mind open as "life begins at the end of your comfortable zone".
Favourite venue – The Grand, Varieties, Hyde Park? Why?
The Grand and City Varieties, I have to say I love them both! I've been working here for a long time and they offer me different feelings, highlights and responsibilities. I've never been to Hyde Park Picture House and would love to visit it after the refurbishment is complete.
Favourite story about that venue?
Queen Elizabeth II and The Duke of Edinburgh visited the City Varieties Music Hall in July 2012. I was honoured to be invited to the event and see them in the beautiful theatre. How exciting it was! It was a big day – a lot of work and preparation had been done. Thanks to the team and management for their efforts. Great memories for me!
Favourite show/act/film you have seen at one of our venues?
Leeds Grand Theatre: Phantom of The Opera, August 2012. It's absolutely my favourite one. I remember being just under the massive chandelier when it came down from the ceiling in front of the dress circle level. The story, the opera, the lighting and sounds effects – astonishing!
Favourite thing to do on your day off?
I love to spend some time with family doing things like gardening, fossil hunting, travelling. Also, I enjoy watching my son play – he reminds me that time flies…
What would you be doing if not in your current role?
Not sure, but I like my current roles. Data Analyst, Trader and Electrical Engineer are roles that interest me the most.