In Conversation With... Robb Barham
With ten years experience at our much-loved Hyde Park Picture House, Operations & Programmes Manager Robb Barham talks about the variety of his role, tips for working in cinema exhibition and what 1500 loaves of bread have to do with the cinema!
Written by Ben Palmer.
Describe a day in the life of a cinema's Operations & Programme Manager?
Each day can be, and usually is, wildly different – which is part of the pleasure of working at the cinema. I might be welcoming an audience to a screening of a beautiful new film release, discussing the intricacies of age certification with a film festival, booking a wedding ceremony for our summer period, or ordering toiletry supplies. All equally worthwhile!
What three skills do you think are most important in your role?
Listening. Efficiency. The ability to sit endlessly in dark rooms watching as many films as my eyes and ears can take, which turns out to be quite a lot…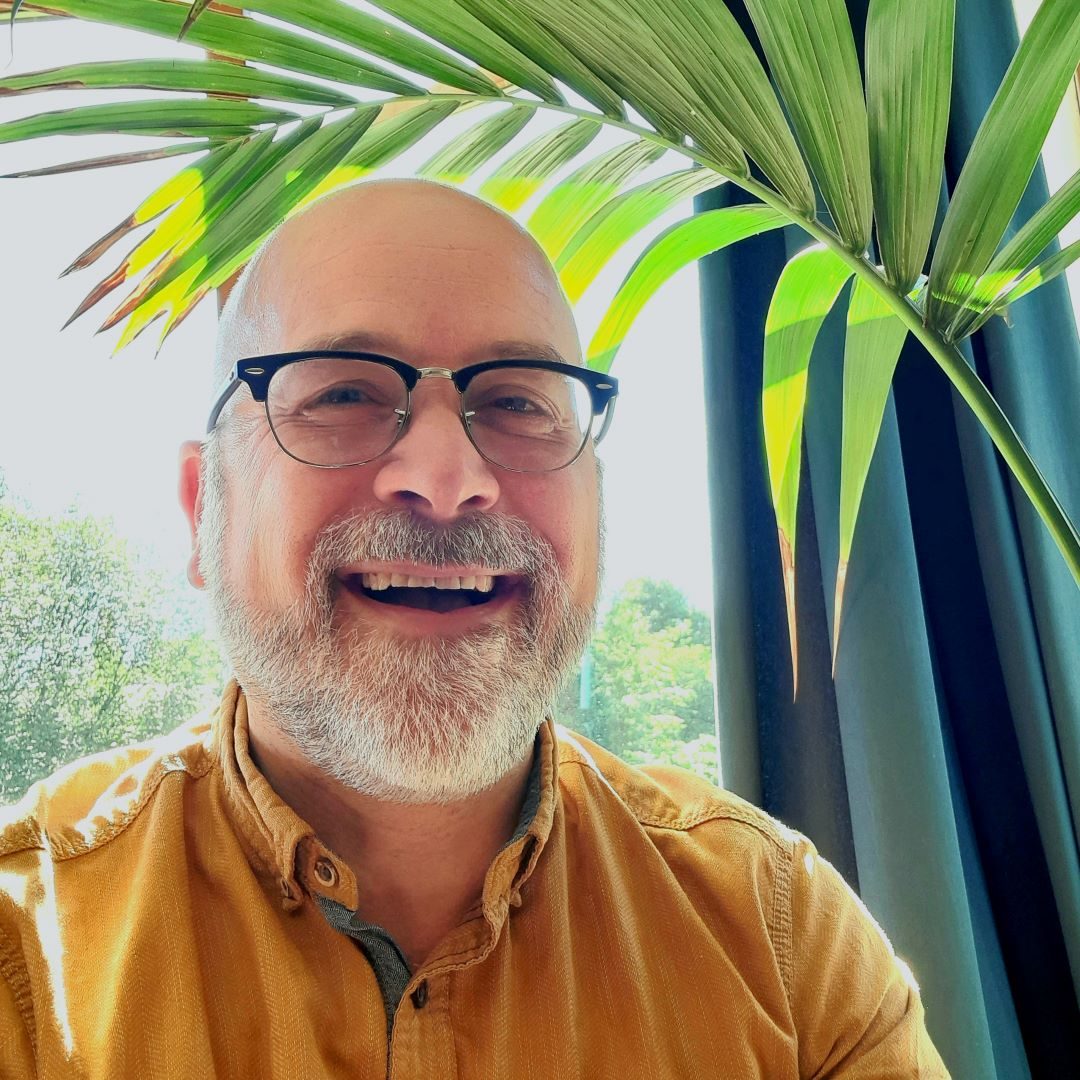 What has been the highlight (to date) of your time at Leeds Heritage Theatres?
Of the many, many highlights, one moment that I think about more often than is probably healthy, is when we held a dog-friendly screening of Isle of Dogs a few years ago. At one point when the animated dogs on screen howled, a few of the watching dogs in the auditorium howled in unison. It was a truly magical moment of cinema.
What is the most challenging thing about your role?
Embarrassingly, it's usually not being able to remember the names of films and actors that I should, by rights, have an encyclopaedic knowledge of…
What advice would you give to anyone thinking about working in cinema exhibition?
Volunteer! If you're just starting off, or want to see if you're comfortable devoting your life in the cinema exhibition sector, I'd always say offer your help and show an eagerness to learn. There are loads of opportunities within some brilliant organisations and it's a really great way of understanding how things work behind the curtain. Any responsible and forward-thinking arts organisation recognises the benefits of a solid volunteer scheme and how this can support and develop staff of the future.
Favourite venue – The Grand, Varieties, Hyde Park? Why?
Hyde Park Picture House. Cinema is by far the best, most democratic and versatile art form and I'm willing to fight anyone who says different! To my mind our Picture House is the best place to experience cinema. Fact.
Favourite story/myth about that venue?
The Bread Arch. During the research for our 'Lost Cinemas of Leeds' Walking Tour, we discovered that 46 Commercial Street, Leeds City Centre, was the site of one of the strangest architectural curiosities linked to the history of the Hyde Park Picture House. In 1894, Henry Child, the owner of the Mitre Hotel and his architect Thomas Winn, together with a local baker, created a huge commemorative archway made out of over 1500 loaves of bread, to celebrate the visit of George V and his wife to Leeds. Henry Child was the very same businessman who commissioned Thomas Winn to build the Hyde Park Picture House in 1914. It's real! (See image to the right and feast your eyes on all it's glory!)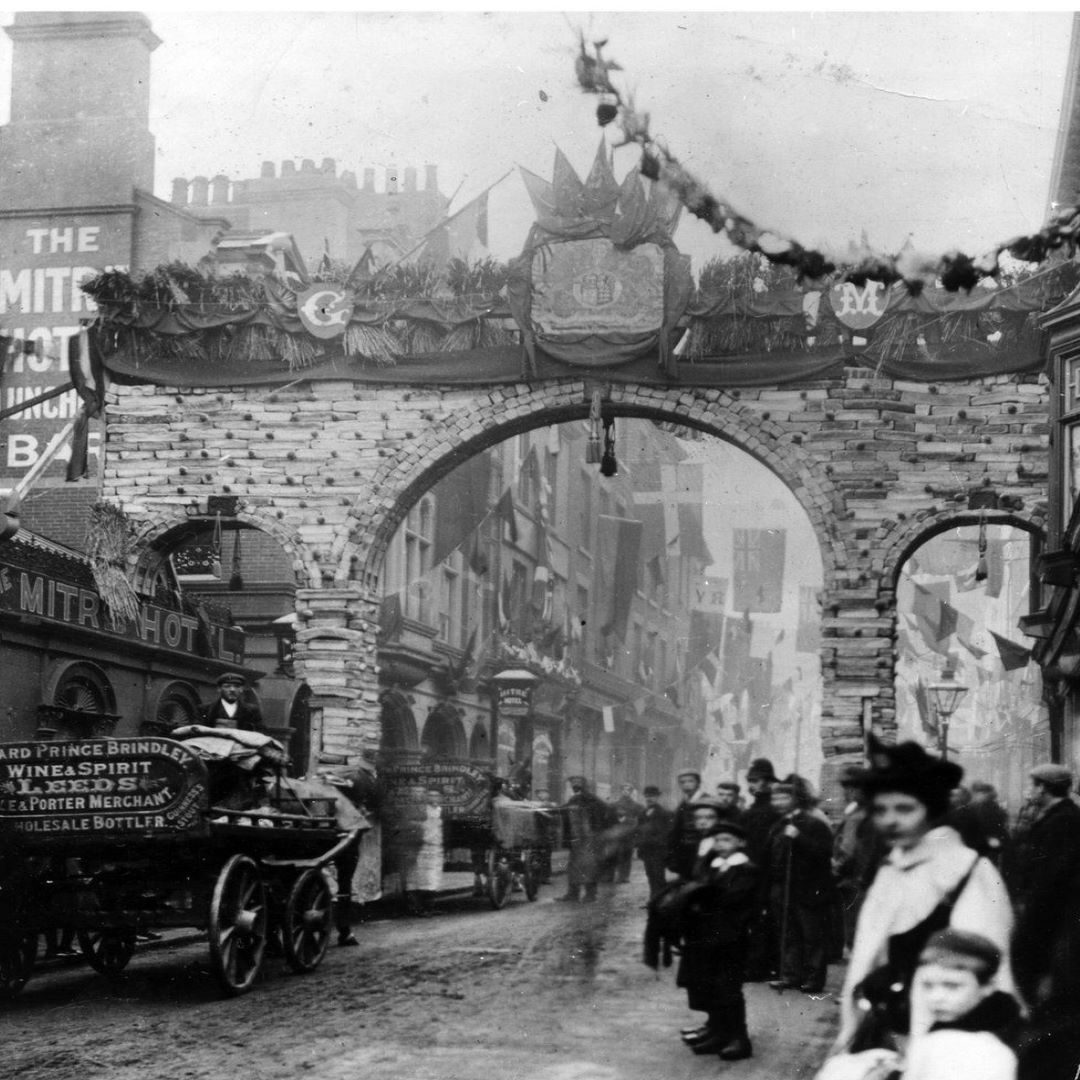 Favourite show/act/film you have seen at one of our venues?
I'm going to pick three! Celestial Wives of the Meadow Mari (2012). Kwaidan (1964). On Body and Soul (2017). Even though I'd seen these films many times before, they completely floored me when seeing them like new on the big screen at the Picture House.
Favourite thing to do on your day off?
A what now? I also co-organise a volunteer DIY film screening collective called Scalarama Leeds, which supports anyone to put on their own film screenings anywhere. We host development meetings, workshops and screening projects which culminate in an annual film festival throughout September. Why not join us..? Twitter | Instagram | Vimeo
What would you be doing if not in your current role?
I've no idea! Umm… Scuba-diving shipwrecks? Designing bespoke tinned spaghetti shapes?