In Conversation With... Aaron Cawood
For #WorldSocialMediaDay, we sat down with Aaron Cawood, our Digital Coordinator for Social Media. Having joined the company in March, Aaron handles all things Facebook, Instagram, TikTok and beyond – so, who better to give us an insight into the world of vertical videos and trends?
Written by Aaron Cawood
Describe a day in the life of a Digital Coordinator (Social Media).
Because Social Media is so changeable, I try to maintain structure day-to-day. The main one being that I start by checking our interactions from the night before. Since our venues mostly hold events in the evening, I tend to come back on a morning to tags to reply to, and the odd message or two. Once I'm caught up with that, most of my time is spent building and scheduling posts. That varies from designing graphics and editing images to writing and proofing captions.  Throw in the odd photo call, press night or filming session and you've got my average day.
What three skills do you think are most important in your role?
Multi-tasking is the most important. When I started this job, I said it was like 'learning to spin plates', and it's held true. I manage eleven of Leeds Heritage Theatres' fourteen accounts, so it's important to be able to keep an eye on everything at once. I'd also say time management, and adaptability. I try to schedule everything a few days in advance so I'm never struggling to get something out last minute, and so I have more time to edit posts before they go out if changes crop up.
What has been the highlight (to date) of your time at Leeds Heritage Theatres?
On my second day at LHT, we took two cast members from Sister Act out into Leeds for a photo call. Photographing two nuns on the streets of Leeds was a hilarious way to dive right into the deep end at a new job, and I'll never forget it.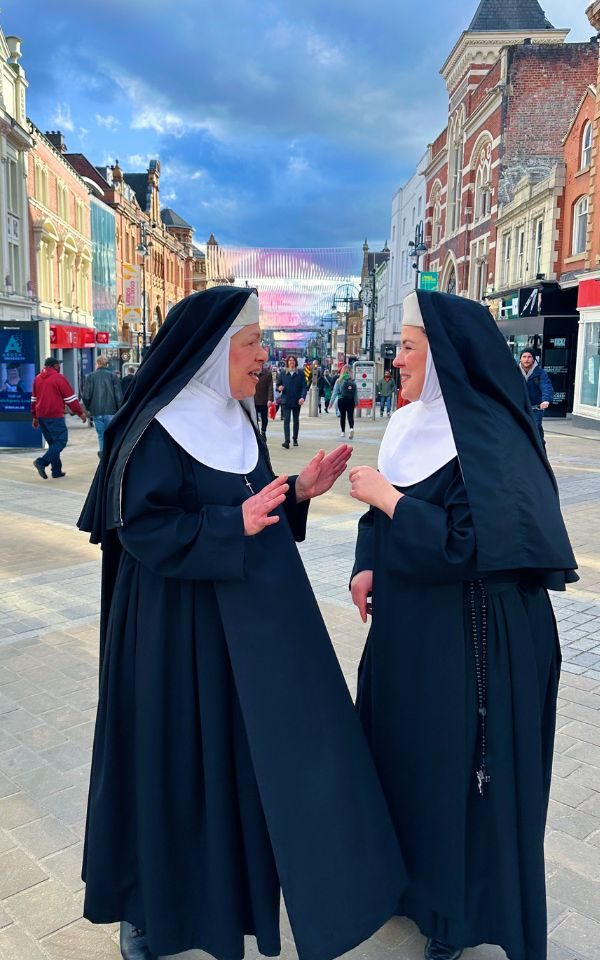 What is the most challenging thing about your role?
I think I'd say staying creative. When you're building so many posts per week, and trying to produce video content, it's hard not to feel repetitive or uninspired. I've found making changes constantly to challenge myself has made all the difference – what if I change the editing style for this post? Why don't I try making a TikTok that isn't a trend, but something more niche? That sort of thing.
What advice would you give to anyone thinking about working in a similar role?
Social media management, in general, is more complex than it might seem. Having come from the generation that grew up with social media, it might feel like every part of it will come naturally. But in a professional environment, social media takes on a whole new life, so the best advice I could give would be to not rest on your laurels and to always remember there's more to learn.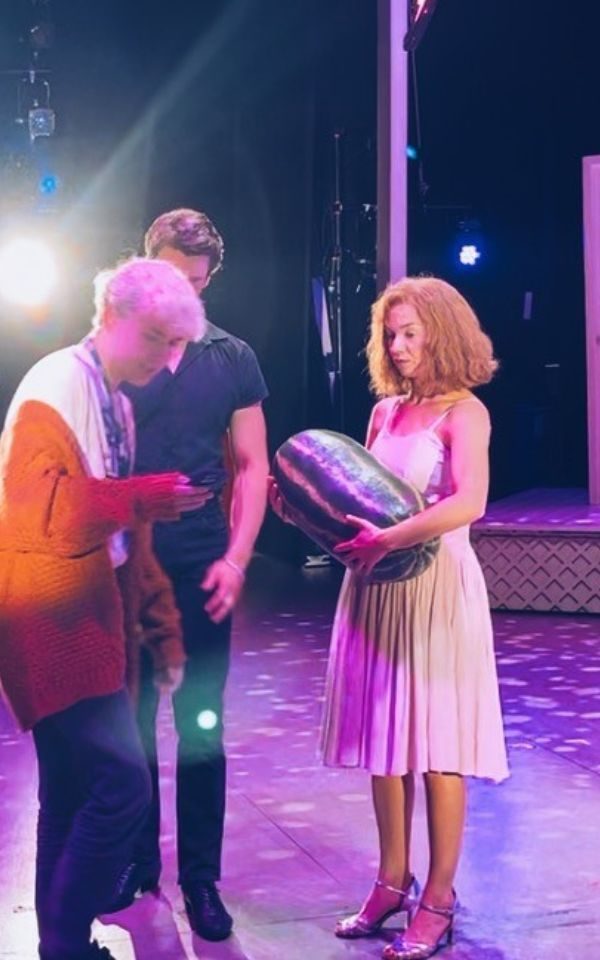 Favourite venue – The Grand, The Varieties, Hyde Park? Why?
The Grand is the venue I grew up with when I started falling in love with theatre. I had a lot of formative moments at The Grand. I saw countless shows there, and performed there a few times too. It's somewhere I have always loved, and it's now my office, which is pretty incomparable.
Favourite story about that venue?
On the note above, when I was eight, I performed with Anita Dobson in Hello Dolly at The Grand. It was a UK tour, and they'd select young people from each city to play the small youth roles, rather than touring a children's cast. It's all really full circle for me.
Favourite show/act/film you have seen at one of our venues?
Impossible question. I'd say Curious Incident of the Dog in the Nighttime is one of the most fantastic plays I've ever seen, and I've seen it at The Grand twice.
If you want a more niche answer, I was at Hyde Park Picture House for a horror festival once, and the movie at 3am was this unbelievably camp 90s lost classic called Tammy and the T-Rex, in which Tammy's boyfriend's brain is implanted into an animatronic dinosaur. I don't have the words to explain that movie, nor would anyone read a blog post that long.
Favourite thing to do in your spare time?
I write more than I do anything else. While I usually write mostly poetry, I'm currently in the process of editing my novel, which feels like a whole separate job in itself.
What would you be doing if not in your current role?
I got my MA in Stage and Production Management from Guildford School of Acting in 2021, and even finished it off on placement as an Assistant Stage Manager in the rehearsal room for Back to the Future: The Musical before their West End run. I'd most likely still be working in a theatre. Only, I'd be in the wings donned in all black, rather than in my office editing TikToks or adventuring around the building looking for bits of history to post about. Honestly, both seem like pretty ideal jobs to me.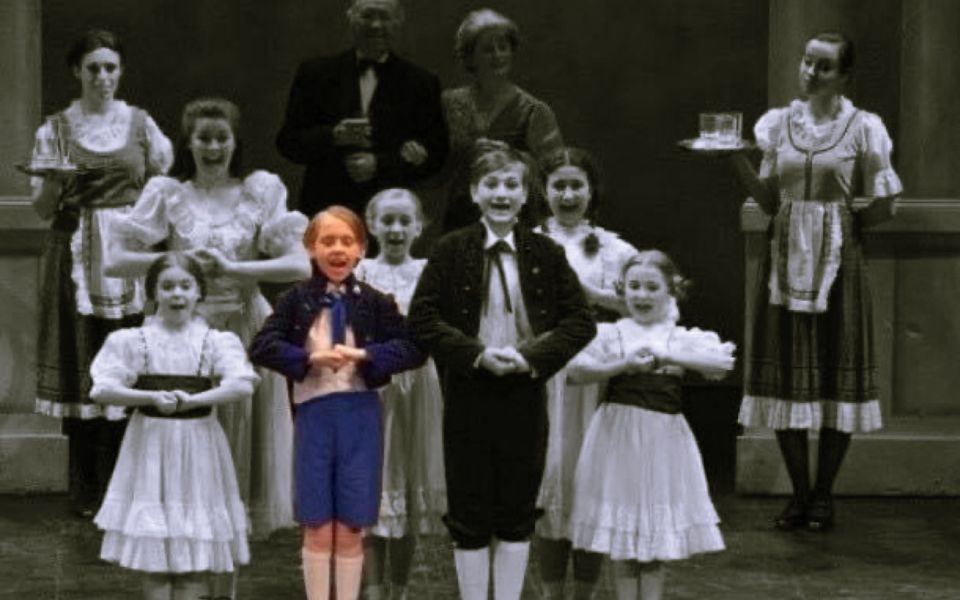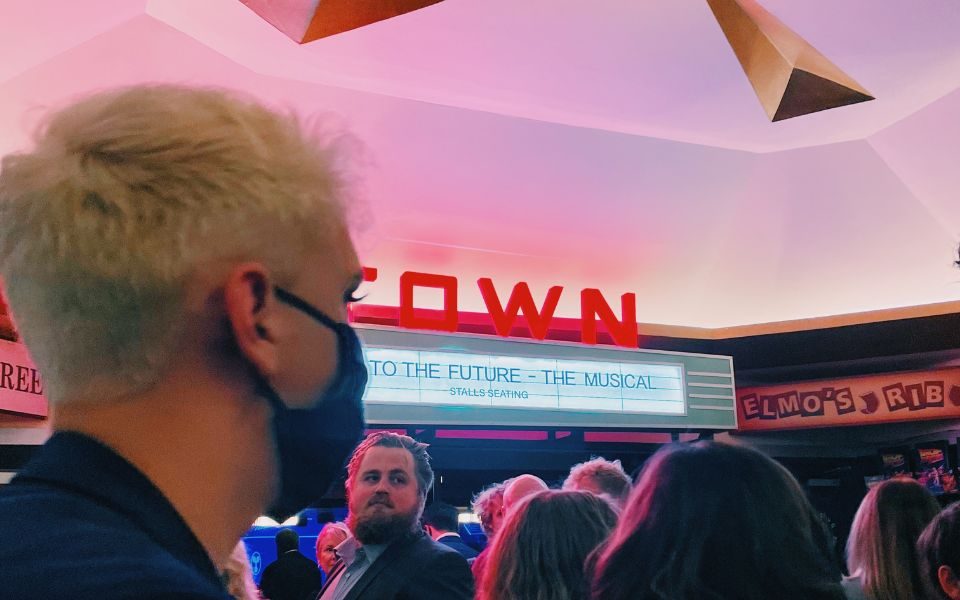 Theatre for All
At Leeds Heritage Theatres, we believe that the arts and culture have the power to change lives, improve well-being, and remind all of us of what connects us as humans.
We believe that theatre is for all.
With your help, we hope to increase and improve our Access performances offering for audience members with visual impairments or who are D/deaf or hard of hearing. Thank you.