Build your actor's toolkit with LAIT
To  reflect on the success of Leeds Actors in Training's (LAIT) showcase Method and Material, and to celebrate applications being open for 2023/24, we spoke to past LAIT member Natasha Hudson, who has participated in LAIT for the last three years and describes it as the best decision she ever made.
Written by Natasha Hudson
About LAIT
Describe a LAIT session
Each LAIT session is different and is always tailored to suit the needs of the group at the time.
A typical LAIT session begins with a short check-in and warm-up before moving on to playing group games which help you to learn about, and explore, different acting techniques and approaches, including improvisation, status, and archetypes, and developing your show reel. These techniques help to build your 'actor's toolkit', which you can then apply to any future acting projects, and even sometimes to situations in everyday life. The session usually ends with a group sharing of the work that has been developed.
What are three skills LAIT helps with?
There are so many skills that LAIT helps you to develop, including:
building an 'actor's toolkit' of techniques that you can apply to a great deal of performance work.
gaining self-confidence and belief in your ability as a performer in a safe and supportive group.
Developing your audition technique, whether that is for drama school or roles in industry.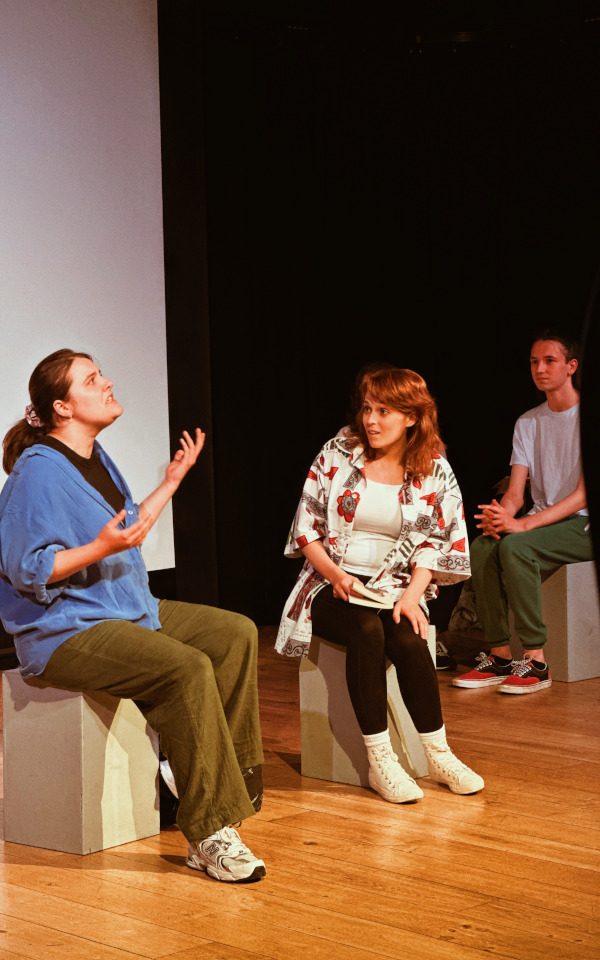 What do you think is the most important thing about LAIT?
Personally, I would say how supportive and encouraging everyone is. Whether it is Lizi (Patch, Artistic Director), the Learning and Engagement team, visiting guests or the rest of the group; everyone is willing you to do your best, and this helps to create a safe space where you can really take risks and be confident enough to 'fail'. It's always nice to be in room full of people your age who always want you do your best and will support you when you need it, rather than feeling as if you are being judged! At LAIT, it's all about what you bring to the room and being your authentic self.
Tash's Thoughts
What has been your highlight with LAIT?
I'm not sure that I can choose just one highlight but if I had to, then it must be the showcase that we have just done at Seven Arts. It really felt like a celebration of everything we have achieved over the last year. It was an amazing opportunity to show what we had learnt and how we have developed from the beginning of the year. It was a privilege to be able to share the stage with a brilliant group of people that I have had the pleasure of working with and watching them grow as performers throughout the last year. It was the best ending I could have asked for.
What has been the most challenging?
For me personally, I remember in my first year at LAIT we had a clowning workshop run by James Lewis-Knight who is the Artistic Director of Clown Space. It really pushed me out of my comfort zone and made me try new things when having to stand up in front of everyone and give the clowning exercises a try.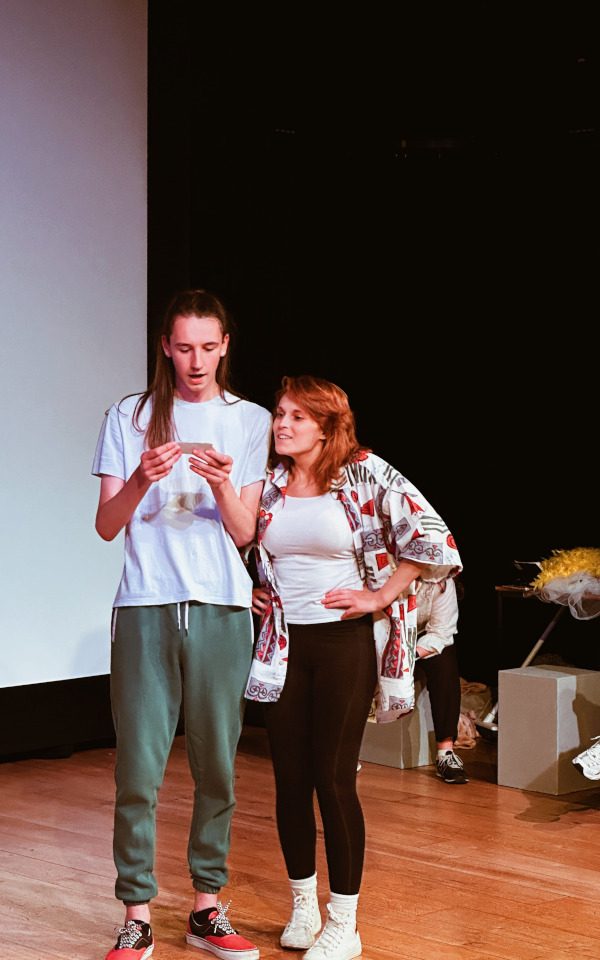 What advice would you give to anyone thinking about joining LAIT?
I would say just send in the application form and see where it takes you. I was once sat looking at the form questioning whether LAIT would be for me but now I've done a few years and I wish could stay longer! LAIT will help you grow so much, not just as a performer but as a person too. It has opened so many doors for me which I don't think I would have had the opportunity to even knock on before. It was the best decision I have ever made.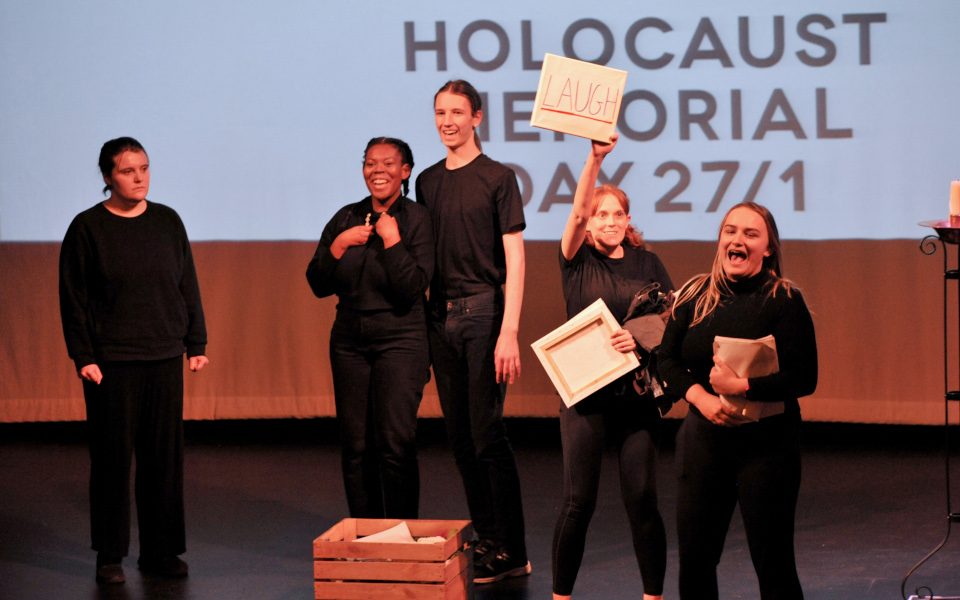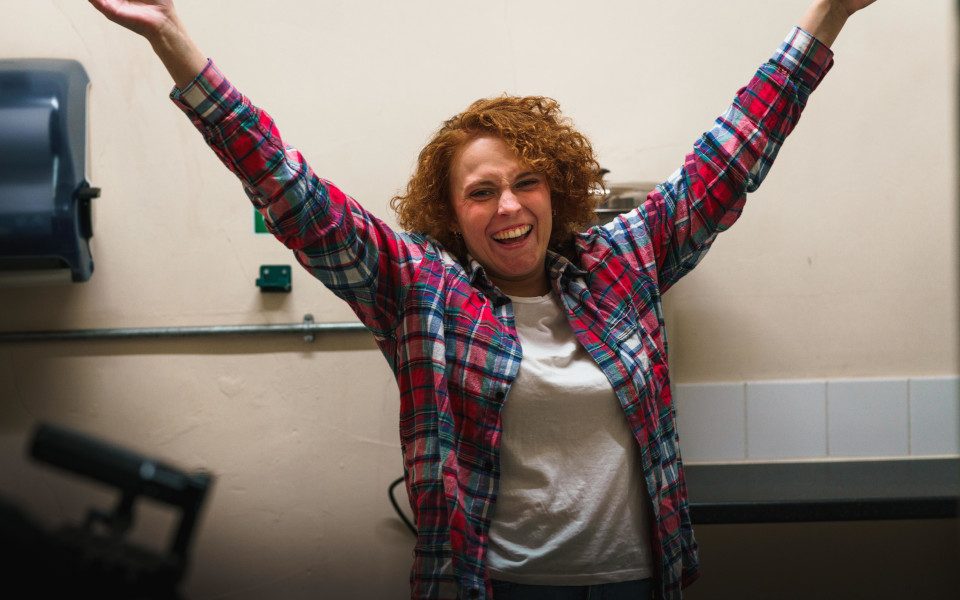 Leeds Heritage Theatres Engagement Fund
Every year, we work with over 10,000 young people across the city, in schools, youth groups and other sessions to help them build skills, confidence and pride through our creative learning and engagement programme. All donations to this fund will help us to continue our work and reach more people across the Leeds City Region.