Leeds Actors in Training
Leeds Actors in Training (LAIT) is a studio-based vocational programme for young people aged 18-25 years to challenge and develop their performance skills alongside industry-leading professionals.
Overview
LAIT is a year-long acting course with sessions taking place once a week on a Wednesday evening. Founded in 2018, LAIT was developed in response to a call from young people interested in an acting career who were looking for high-quality skills development opportunities and an alternative to the traditional (and prohibitively expensive) drama school route.
The course, run by Lizi Patch, Artistic Director of Young People's Theatre, is designed to develop participants vocally, physically, and imaginatively, encouraging an independent and in-depth approach to a career within the theatre industry.
With a focus on performance skills, including improvisation, clowning, scene work and audition preparation, the programme is a perfect training ground for those taking their first steps in the industry.
In previous years, LAIT has performed in the Studio at Leeds Grand Theatre and Seven Arts in Chapel Allerton.
"I believe LAIT has been fundamental to me as an actor. It has allowed me to grow not only as an artist but as a person too. It really is a safe and magical place where you can push yourself and discover what you are truly capable of. I wouldn't be the person I am today if it wasn't for LAIT."  Natasha Hudson
Interested?
Applications for LAIT are closed until 2024.
Find out more about joining the course in future from our 2023-24 LAIT Information Pack.
Get in touch to request to join our LAIT mailing list for details about next year's intake.
Please note that you will always be required to audition for LAIT. Our next auditions will take place in September 2024.
Meet Lizi

Lizi Patch, Artistic Director of Young People's Theatre, is a playwright, dramaturg and artist. She leads the sessions, organises material and resources, and frequently arranges special guest artists to run sessions with LAIT.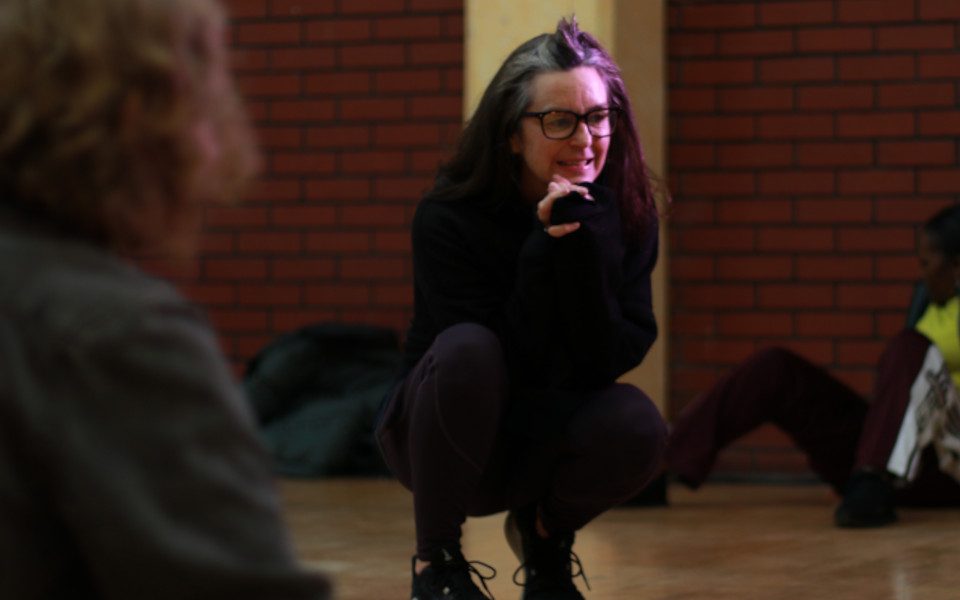 Credits include Brief Lives (BBC Radio 4, guest writer, produced by Gary Brown); Punching The Sky (ACE funded, writer, performer, Northern Tour), a collaboration with The Lowry and Live Theatre which ended at Soho Theatre as part of A Nation's Theatre Festival; Down To Zero (ACE funded, writer) which ran for two weeks at Alphabetti Theatre in Newcastle and won several awards including Best North East Fringe Award and Best Actor (British Theatre Guide, Best of the North East); I'm Muslamic Don't Panik by Bobak Champion (dramaturg, in development) which challenges stereotypes about the Islamic Republic of Iran and the Middle East.
Guest Artists
Every year, LAIT are joined by a number of guest artists who contribute to our young actors' development. Each artist delivers a specific masterclass designed to introduce new skills to our members and provide them with vital tools to navigate such a densely populated industry.
Hear what LAIT members have to say…
Leeds Heritage Theatres Learning and Engagement Fund
Every year, we work with over 10,000 young people across the city, in schools, youth groups and other sessions to help them build skills, confidence and pride through our creative learning and engagement programme. All donations to this fund will help us to continue our work and reach more people across the Leeds City Region.