Leeds Actors in Training (LAIT) is a studio-based vocational programme for young people to challenge and develop their performance skills alongside industry-leading professionals. As we come to the end of our fifth year, and look to our showcase Leeds Actors in Training: Method and Material on Thursday 29 June, we thought it a good time to shine a spotlight on several of our alumni and their incredible achievements since leaving the programme.
Written by Stephen Brennan, Creative Learning Producer at Leeds Heritage Theatres
About
LAIT was developed in response to a call from young people interested in an acting career who were looking for high-quality skills development opportunities and an alternative to the traditional (and prohibitively expensive) drama school route.
Since launching in 2018, 56 performers have taken part in the training course, working with Artistic Director of Young People's Theatre, Lizi Patch, and other industry professionals to grow their knowledge, skills, and confidence as they take their first steps into the creative industries.
The ethos of LAIT has always been as much about instilling the participants with the knowledge and resilience needed to be a professional actor as it has about teaching and developing performance skills. We also strive to offer opportunities for our members to use the skills they are learning, whether that is appearing in a commissioned piece for the Holocaust Memorial Day Commemoration event, or providing the voiceovers for our 360-degree Theatre Tours, it is hoped that the skills and experiences will aid these young people in what they choose to do next.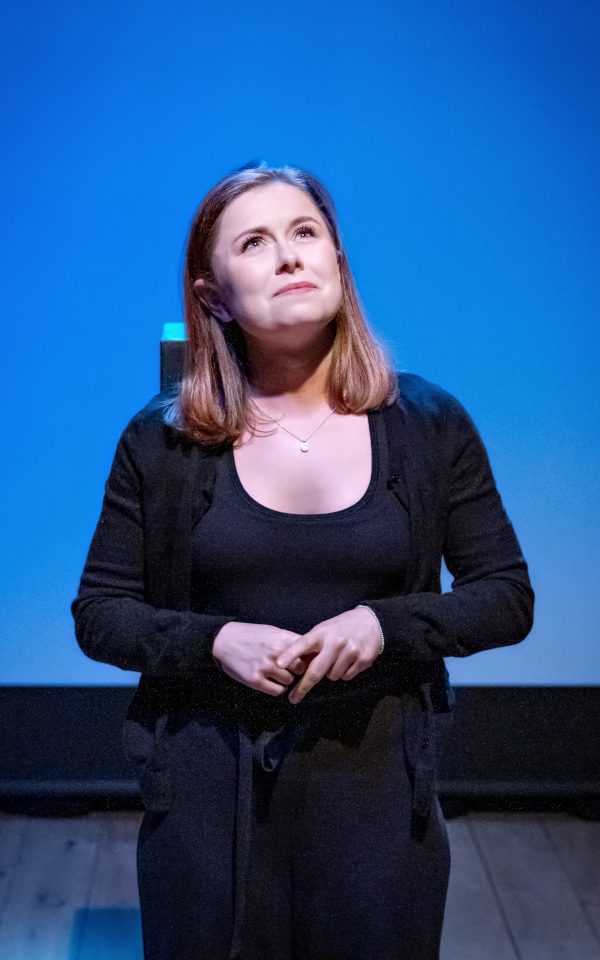 Alumni
Several of our members have used LAIT as an opportunity to build their skills ahead of applying for drama school. Graduates for the programme have attended, or are currently attending drama schools across the country including the Scottish Conservatoire, LMA London, Arden, and Leeds Conservatoire. In the case of the last two, Leeds Heritage Theatres has now developed links with the course leaders to deliver work with LAIT giving future members an opportunity to gain insight into what training at these prestigious schools is like.
Other alumni from the programme have gone on to work in the industry and have been part of some great work in the Leeds and Yorkshire region. There are far too many to mention here, but some examples include:
Niamh Hedron performed in York Grand Opera House's pantomime The Adventures of Old Granny Goose
During lockdown, Adan Osborne took part in the online event Rapid Reel Monologues, performing a piece written by LHT's creative learning producer, Stephen Brennan
Shona McKay was part of the Leeds Playhouse young company performing in productions including Hamlet
Current LAIT member Hamish Dunn is currently in rehearsals of a joint production between the National Theatre and Leeds 2023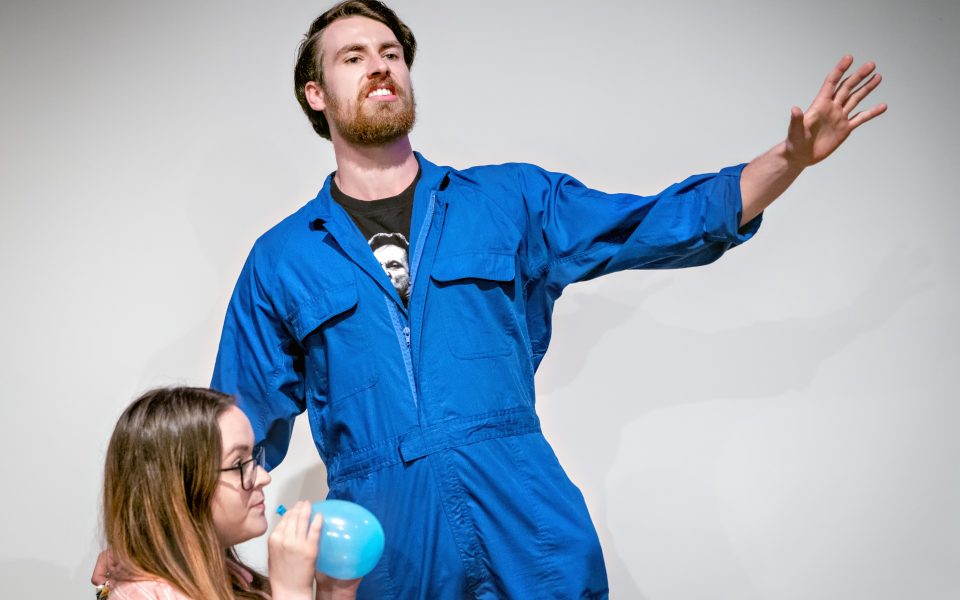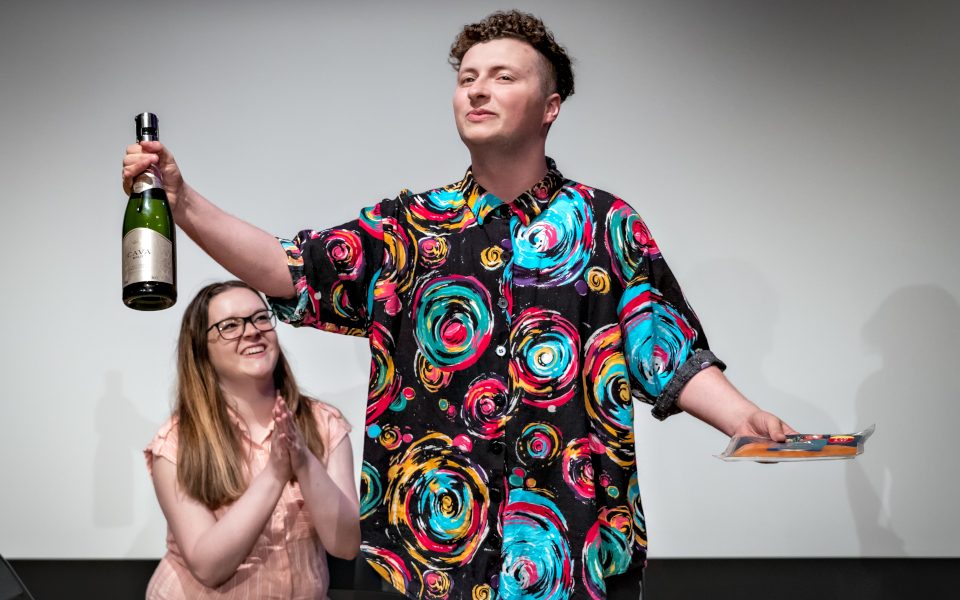 Staff
We are also delighted that some of our LAIT members have stayed closer to home and have taken on roles at Leeds Heritage Theatres, including Sophie Suttle-Marshall (Front of House), Ellen Carnazza (Communications), and Bradley Thompson (Box Office).
As previously mentioned, one of the central aspects of LAIT is giving members opportunities to engage with the industry. This includes building links with institutions and practitioners, as well as providing job opportunities working for, or with, our organisation. One of our original members James Lewis-Knight has setup a theatre company called Clown Space specialising in clowning and physical theatre, and we are delighted that he has been able to deliver masterclasses on the subject to LAIT members both in person and online. Similarly, we now work with Kerry Maule's Grow Productions to produce video reels to advertise our Learning and Engagement work, and to film showreel footage for current members.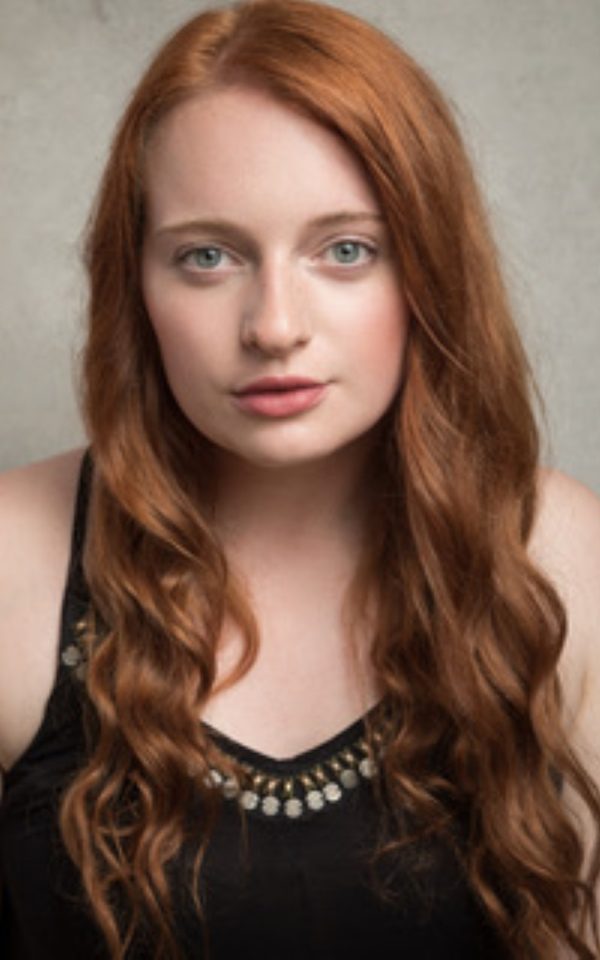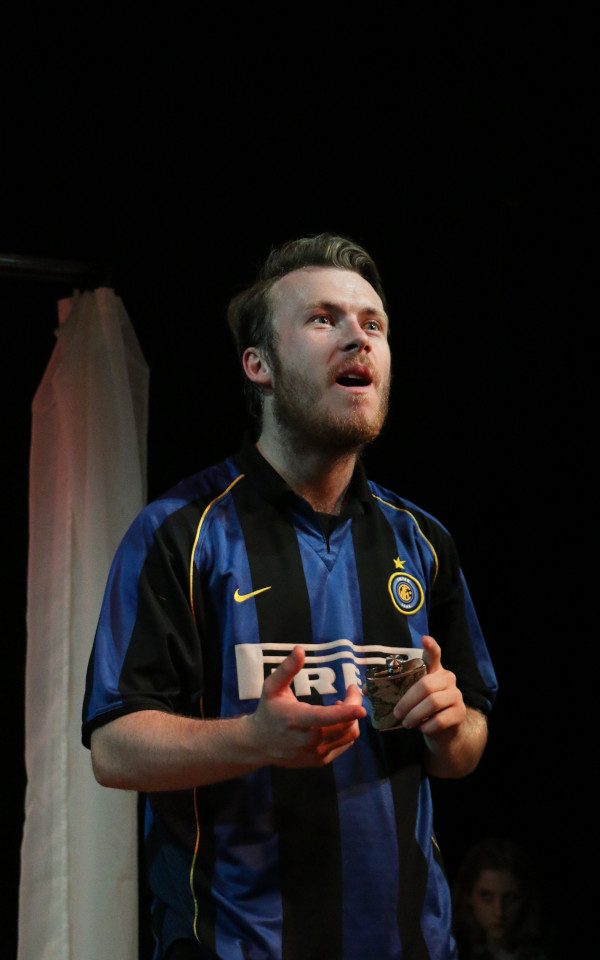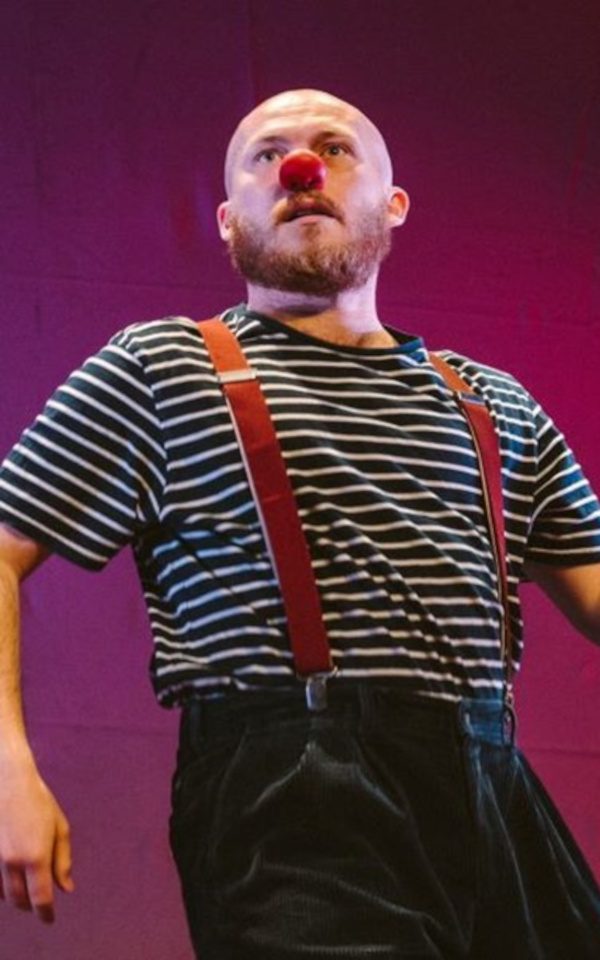 That's a wrap
As we come to the end of the fifth year of LAIT, we are incredibly proud of how far it has come, and the brilliant career paths that our members, past and present, have forged for themselves. On Thu 29 June, we will be holding an end-of-year sharing event at Seven Arts in Chapel Allerton, called Method and Material, where our current members will be performing speeches and scenes, and also demonstrating some of the training and activities involved in the rehearsal process. For some of them, their time as a member of LAIT will be coming to an end, but as the stories of our previous alumni prove, as actors and creatives, this is just the beginning.
Leeds Heritage Theatres Engagement Fund
Every year, we work with over 10,000 young people across the city, in schools, youth groups and other sessions to help them build skills, confidence and pride through our creative learning and engagement programme. All donations to this fund will help us to continue our work and reach more people across the Leeds City Region.