145 Years of Leeds Grand Theatre
Saturday 18 November 2023 marks 145 years since Leeds Grand Theatre first opened its doors. What started as a royal suggestion to bring culture to Leeds has, over the years, become an incomparable local landmark and checkpoint for the arts. Today, we are looking back at where we started and reflecting on the journey so far.
Written by Aaron Cawood
Overture
It's strange to think our story actually begins in 1858, twenty years before The Grand was opened. A royal visit to Leeds saw the Queen and her consort in the city, and Prince Albert was reportedly in conversation with the mayor when he said that what Leeds was missing was a good theatre. According to the Prince, 'nothing was more calculated to promote culture and raise the tone of the people.'
Though Leeds would not become a city until 1893, it was still in a state of cultural development at the time. In 1875, over the space of nine months, Leeds' two theatres (Theatre Royal, Hunslet and Joseph Hobson's Amphitheater) were destroyed by fire. This prompted the formation of a company with a capital of £50,000, setting out to build a theatre that would go down in history. And, just like that, the stage was set for The Grand to open three years later.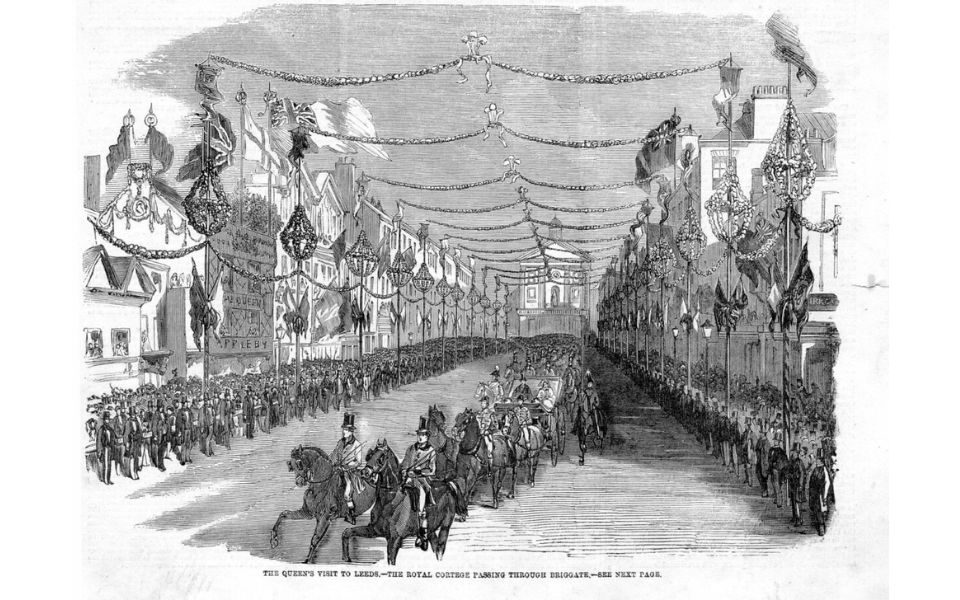 Act One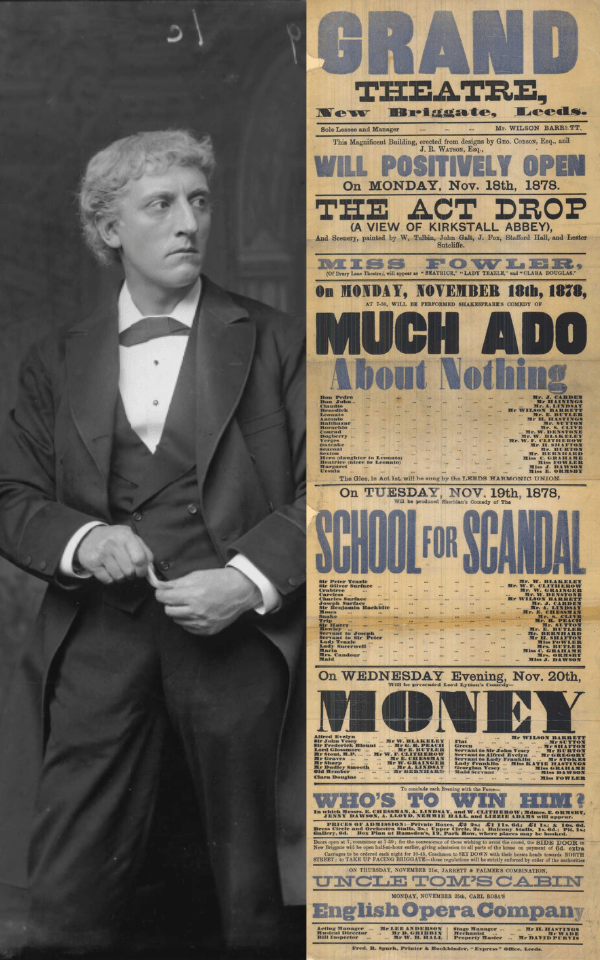 After thirteen months of building, Leeds Grand Theatre was christened over a pint and a pie between gentlemen and workers on 28 May 1878. In November of that year, 145 years ago, The Grand would fill its seats for the first time and host a production of Much Ado About Nothing. At the time, the capacity of the venue was 2,600; staggering, compared to today's 1,450.
The increased capacity was a side effect of Victorian culture. That is to say, only the Dress Circle and Boxes were furnished with traditional seats. The rest of the venue was lined with benches of varying quality, upholstered in the Upper Circle and wooden in the Stalls. We'd struggle to put plaques on those!
The Grand was a technical marvel. From a primarily iron stage for fire prevention, to steam heated dressing rooms and even several miles of speaking tubes for easy communication around the building, the venue hit the ground running with a reputation for large-scale productions and spectacle.
For the years that followed, many milestones in our history played out, including Leeds Amateur Operatic Society's first production in 1893, the installation of electricity in 1895, and the implementation of a fire curtain in 1900.
Interval
There are rare moments throughout history where it feels as if time has stopped. During the COVID-19 pandemic, our team powered through, working to establish the brand we now operate as; Leeds Heritage Theatres.
But, our legacy of powering through crisis begins truly in 1918 when, the day before the declaration of World War I, The Grand opened with farces The Private Secretary and Oh! What A Day.
Throughout WWI and WWII, The Grand continued operation, providing light relief and entertainment for a country facing dark times. During WWII, The Grand also provided air raid shelters, and on 15 July 1940, The Grand's Resident Manager Cedric Bowden launched a call to audiences to 'help us to send periodically a parcel to the members of the crew' of the Minesweeper Marconi. These care packages varied from food to knitting and even monetary donations, and became a community project for the staff of The Grand as a way to contribute to the ongoing war effort.
This support transferred, eventually, to the HMT Firefly, and then the HMT Lord Melchett. You can read more about this story in a previous blog post.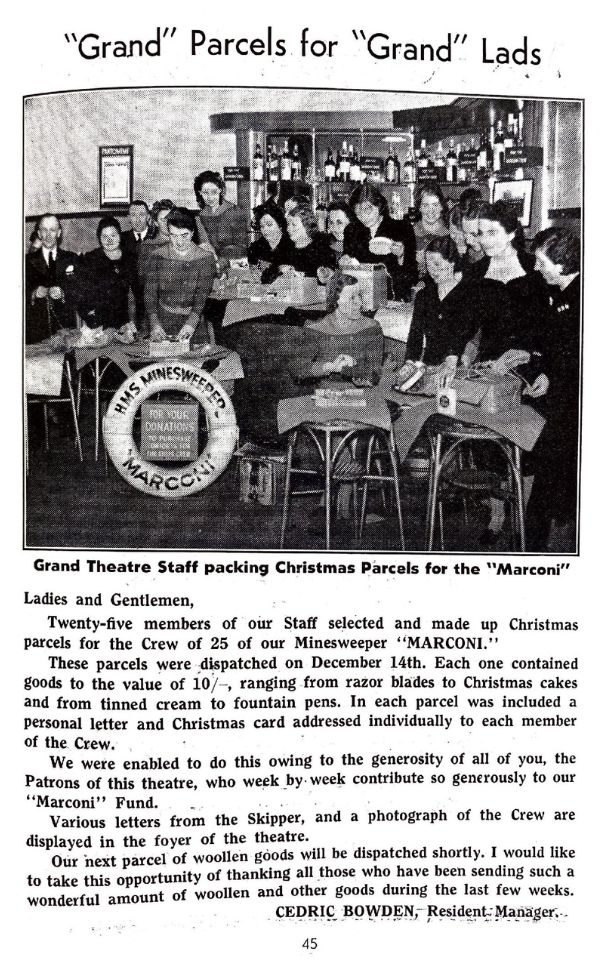 Act Two
In The Grand's contemporary history, so much has changed. In 1963, we were granted Grade II listed status, and in 1969 a public campaign saved The Grand from council planning to replace the building with office blocks. In 1977, we officially became home to Opera North, hosting their first production, Saint Saen's Samson and Deliliah, in 1978. Further partnerships were still to come, as in 1996 we became home to Northern Ballet.
Between 2005 and 2006, The Grand went dark for a £31.5 Million renovation. This project was focused on restoring some of The Grand's more traditional aspects to their former glory, while also completing much needed technical developments.
Behind-the-scenes, our Heritage Learning Programme launched in 2007, which would go on to expand into all of the work our Learning and Engagement team do now across our three venues. With premieres like Gary Barlow and Tim Firth's The Girls (now, Calendar Girls the Musical) in 2015 and Kay Mellor's Fat Friends The Musical in 2017, the stories being told on our stage continue to evolve. From 1878 to now, we are incredibly proud of the history of Leeds Grand Theatre and incredibly thankful to anyone, over the years, who has shared this journey with us.
Leeds Grand Theatre Timeline
Leeds Grand Theatre Buildings Fund
As a Grade II listed building, we want to preserve Leeds Grand Theatre for future generations, making it more accessible, sustainable, and comfortable; everything we do will enhance your experience as a customer. All donations will be fully invested in ongoing projects, including improved access facilities, changing our lighting to LED, and investing in a new Flying system.