Stars of the ultimate feel-good ballroom sensation – Strictly Come Dancing favourite Kevin Clifton and Coronation Street's Faye Brookes – tell us what you can expect from a night under the glitter ball at Strictly Ballroom.
Written by Guest Author
Background
Strictly Ballroom began as a short stage play that Baz Luhrmann and his classmates devised in 1984 when he was studying at Sydney's National Institute of the Dramatic Arts. It was expanded into a longer version that caught the eye of Australian music executive Ted Albert, who offered to turn it into a film. Insisting that he helm it himself, Luhrmann – who was already an established theatre director – made his screen directorial debut in 1992 to critical acclaim and box office success.
The movie went on to become one of the most successful Australian films of all time, earning a Golden Globe nomination for Best Picture and bagging three BAFTA awards for its costumes, production design and music score. The first movie in Luhrmann's Red Curtain Trilogy, it was followed by Romeo + Juliet and Moulin Rouge! and hailed the arrival of a major new talent. It also remained dear to the director's heart, so much so that he and co-writer Craig Pearce eventually turned it into a full-blown stage musical which premiered at the Sydney Lyric Theatre in 2014.
This new production is directed by Craig Revel Horwood and choreographed by Craig and Strictly Come Dancing's Creative Director Jason Gilkison. Featuring a cast of more than 20 world-class performers, such familiar songs as Love is in the Air and Time After Time and new music from artists including Sia, David Foster and Eddie Perfect, this the show's first ever tour of the UK and Ireland.
The show revolves around rebellious Australian dancer Scott (Kevin Clifton), who causes a commotion with his radical moves and raises eyebrows when he opts to dance with absolute beginner Fran (Faye Brookes).
Kevin Clifton
When Kevin Clifton was 10 years old he watched the film of Strictly Ballroom and, as a budding competitive dancer, immediately saw himself in the character of Scott Hastings, recalling: "He was a hero to me and such an inspiration."
Growing up in the village of Waltham, near Grimsby, Kevin was being taught ballroom and Latin by his parents, Keith and Judy, and told the four-times British Latin American Champions: "I guarantee you that one day they're going to make a musical out of this and I'm going to play Scott Hastings in it."
Three decades later Clifton's dream has come true, headlining the UK & Ireland tour of Strictly Ballroom The Musical.
30 years since he first saw the movie, Kevin Clifton remembers relating to Scott's desire to dance his own way rather than following the rulebook. "I'm not sure whether it was something in me or whether it was totally inspired by the movie but I always felt the same way," he remembers. "I was always more obsessed with entertaining an audience than winning a competition."
Having gone on to become Youth Number One and four-time British Latin Champion, he adds: "My coaches used to go nuts when I was competing because I would say to them 'I would rather energise the crowd, make sure they have a great time and me come fifth in the competition rather than win whilst being a bit boring'."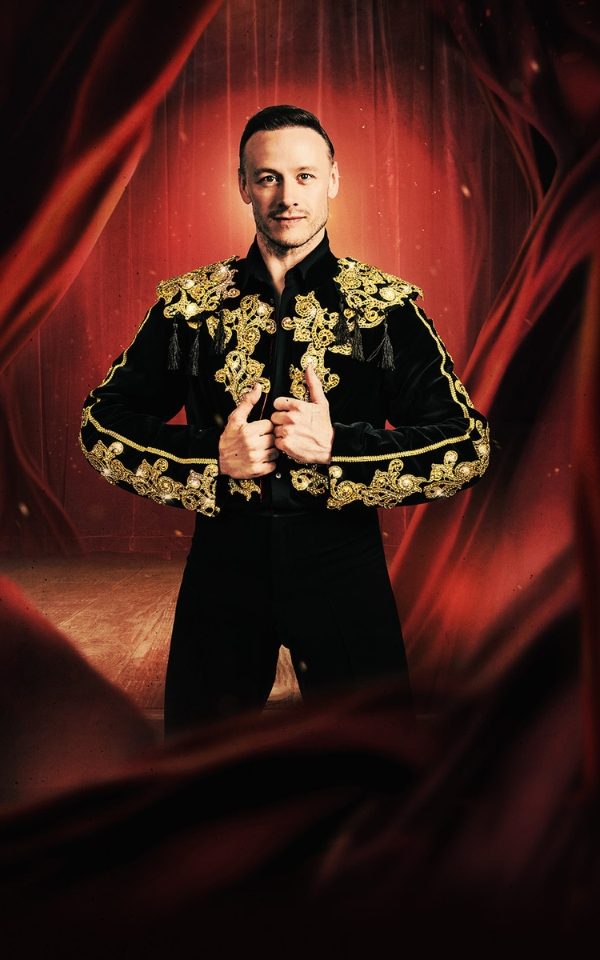 He was on Strictly Come Dancing for seven years from 2013 and won in 2018 with celebrity partner Stacey Dooley, and he notes: "Even on the show I would always chase an audience reaction instead of a 10 from the judges. I've always had that in me."
Its central message of 'A life lived in fear is a life half-lived' chimes with Clifton. "I left my comfort zone of Strictly Come Dancing to do more theatre," says the actor-singer-dancer, who had already appeared in Dirty Dancing, The Wedding Singer and Rock of Ages.
Since leaving Strictly he's been in Singin' in the Rain and Jeff Wayne's Musical Version of The War of the Worlds as well as endurance contest The Games on ITV. "Training as an Olympian is something I never would have done that a few years ago. Now I'm all about getting out of that comfort zone and doing new things. That's the message of Strictly Ballroom – doing what you love and going after the life you want to live."
Faye Brookes
Joining the cast of Strictly Ballroom: The Musical is an exciting challenge for Faye Brookes. "I'm absolutely elated," she says of playing fledgling hoofer Fran in the stage version of the hit film. "I love that she's the underdog, which is something I've never played before. That's the big challenge but bring it on!"
Best-known for the role of confident Kate Connor on Coronation Street, the Dancing on Ice finalist is no stranger to musical theatre, having been in the likes of Legally Blonde, Shrek and Chicago. "But Fran is unlike any of the characters I played in those shows. They were all self-assured women who are leading the pack, whereas Fran goes on such a journey and you really get to see her blossom. She turns into this absolute queen – owning her personality and who she is – and the audience roots for her all the way."
Growing up in Trafford, Faye Brookes was introduced to the Strictly Ballroom film by her elder sisters. "They were eight and 10 years older than me and I remember them dancing around, with one sister pretending to be Scott and the other pretending to be Fran," she laughs.
A graduate of the Guildford School of Acting, Faye completed a Bachelor of Arts degree in musical theatre and performed in many shows before making her Coronation Street debut in 2015 for a four-year stint as Kate Connor.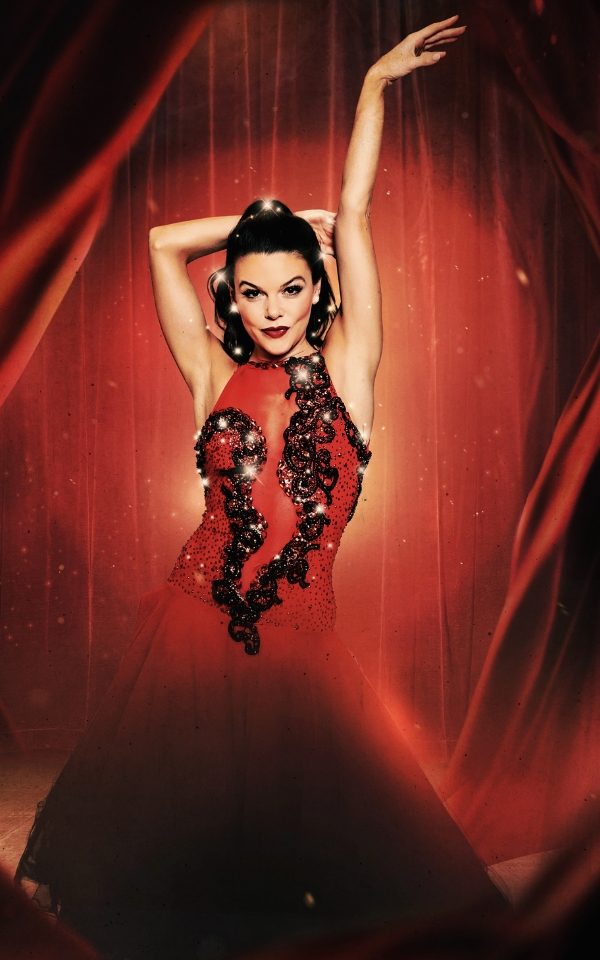 Did she miss the stage during her time on the soap? "I did yes. I want to do it all in my career but being on TV I missed the live aspect of performing and that instant gratification you get from an audience. Corrie was like this runaway train, where you had to jump on or you'd miss it, but I loved my time on the show."
She returned to musicals in 2022 as Roxie Hart in the UK tour of Chicago and admits: "I won't lie; playing Roxie was probably the scariest thing I've ever taken on because Chicago is steeped in history and I didn't want to just do a carbon copy of previous performances. I felt like I overcame a lot of hurdles doing the tour. Theatre has always been my bread and butter and I loved going back to my roots. I come alive when I'm on stage and I never take it for granted."
As well as charting Fran's journey from wallflower to dancing queen, Strictly Ballroom presents other challenges. "When it comes to the dancing I've only done jazz, tap and ballet before – the basics. Audience members may have seen me on Dancing on Ice where I tackled other genres of dance but this is a whole other ballgame." She smiles. "I'm enjoying every minute."
Working with Clifton certainly helps. "He puts me through my paces for sure but I'm learning so much from him. I'm soaking up everything like a sponge."
Leeds Grand Theatre Building Fund
As a Grade II listed building, we want to preserve Leeds Grand Theatre for future generations, making it more accessible, sustainable, and comfortable; everything we do will enhance your experience as a customer. All donations will be fully invested in ongoing projects, including improved access facilities, changing our lighting to LED, and investing in a new Flying system.