Tim Firth 'Dares' to reimagine Calendar Girls
The true story of the Calendar Girls launched a global phenomenon: a million copycat calendars, a record-breaking movie (now celebrating 20 years since its release), the fastest-selling stage play in British theatre history, and a musical written by Gary Barlow and Tim Firth, which coined the term craughing – the act of crying and laughing at the same time!
Tim Firth's involvement with Calendar Girls began with the original movie 20 years ago and along with his writing partner of the musical, Gary Barlow, has reworked this new production ahead of a UK tour. Tim tells us a little about the musical and the inspiration behind its reimagining.
Calendar Girls the Musical is returning to The Grand in four weeks from Tue 7 – Sat 11 November.
Written by Guest Author
Take the chance
There was something in the heart of lockdown that was all about time; about suddenly being dumped with a container load of it, about managing that, not resenting it, realising you were lucky to have it and not to waste it if you were well enough to enjoy it. Of course, it's only looking back that we can get that kind of perspective. For the pair of us, it just presented as an inexplicable urge to do stuff; to write, plot new work, and re-examine work that already existed.  This led us to new projects such as the one-man show A Different Stage, and it also turned our heads back towards Calendar Girls the Musical.
Now, by this time it was a good few years since we had written the show and there was justifiable trepidation in returning to the project. After all, it had been in the West End, done a national tour and was due to be performed by many companies around the UK if and when the lockdown finished. However, the UK was going to have changed. The world had.  It was a time of global reboot. A unilateral force had attacked the planet in a way that had never really happened before and the indiscriminate nature of that assault had done something fundamental to our perception of boundaries or borders. Of sticking to parameters that already existed.  A strange sense of liberation came out of the confinement that meant we thought – whatever you're thinking, try it. Take the chance. Have a fresh look. Take the jump.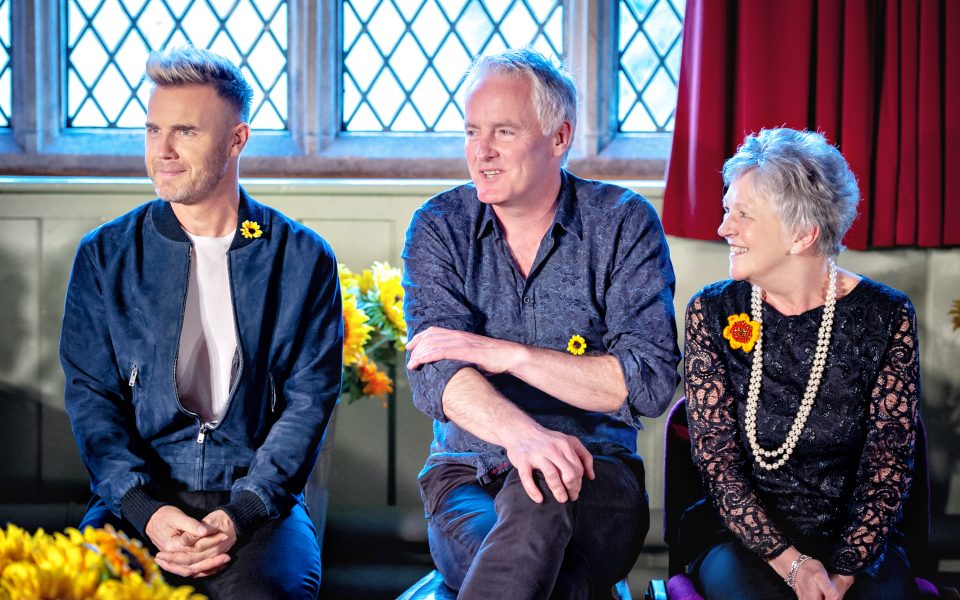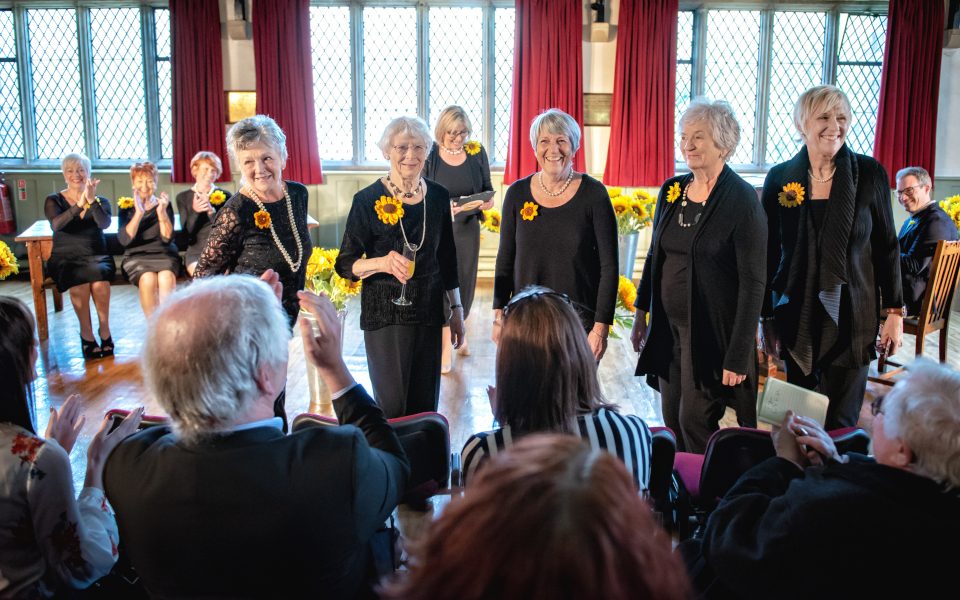 Dare
Maybe we'll never get that sense of empowerment again. It was like the bravery you have when starting out as a kid and feeling you have nothing to lose. That was it; the spirit we momentarily regained meant we re-wrote like we had nothing to lose. In a sense we were led by the words of Dare, one of the songs in the show; something about taking a jump without the fear meaning you stand a better chance of making a landing on the other side.
Well, this is where we landed, relieved it was all still intact, grateful to have a producer willing to mount it and excited at the prospect of reimagining the staging and the sound of a now-familiar story. During previews our agent Alan texted, having noticed it was fifteen years since the first night of the stage version of Calendar Girls. I said I can't believe all these years later we're still here rewriting it. But to be honest it's a privilege that we are, and that the story is so unique in that regard.
The film is 20 years old this year, the real girls more than 20 years older but their story, like their sunflowers, seems to keep reseeding of its own accord; and when it does, the flower is always, always the same. It's only the shape that changes.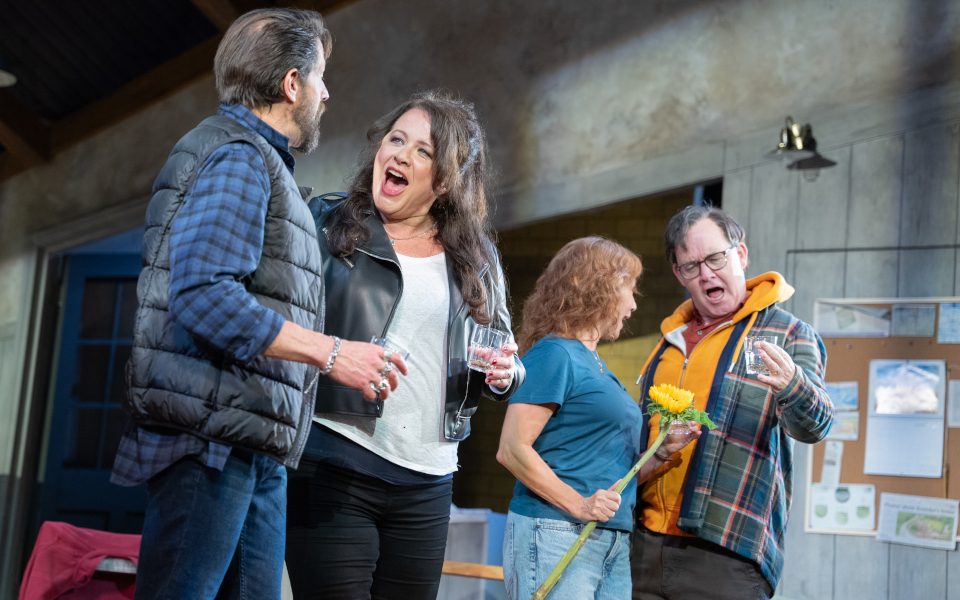 Touring Cast
Calendar Girls the Musical is currently touring with a cast that includes recent stars from Coronation Street and EastEnders (Amy Robbins and Tanya Franks), three recording stars whose hit records have approached nearly 70 million in sales (Lyn Paul with The New Seekers, Maureen Nolan with The Nolans and musical theatre star Marti Webb), the co-star of one of TV's most popular series of the last 20 years (Honeysuckle Weeks of Foyles War), and Paula Tappenden star of Blood Brothers.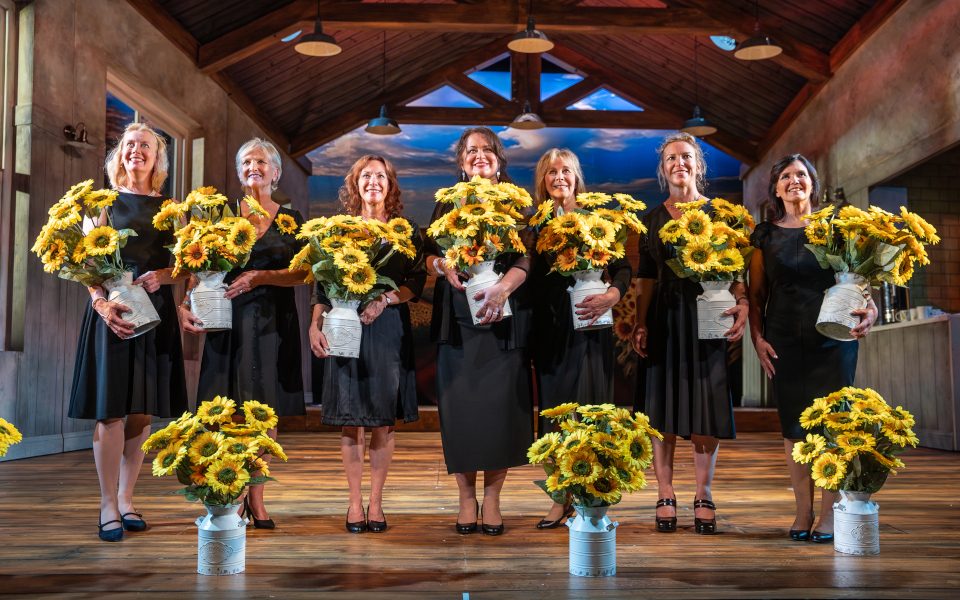 Leeds Grand Theatre Building Fund
As a Grade II listed building, we want to preserve Leeds Grand Theatre for future generations, making it more accessible, sustainable, and comfortable; everything we do will enhance your experience as a customer. All donations will be fully invested in ongoing projects, including improved access facilities, changing our lighting to LED, and investing in a new Flying system.