The Sunflowers of Yorkshire
Ey up… Today is Yorkshire Day, and what better way to celebrate than to take a look at the history of Yorkshire's very own 'Calendar Girls' and their story; from the calendar to the film and musical (returning to The Grand from Tue 7 – Sat 11 November).
Written by Carla Klein
The Story
The story is a true testament to love, friendship and confidence to bare all – and how a sunflower became an icon.
Angela Baker (Knowles) lost her husband to cancer in 1998 leading to a generous fundraising effort by her and her friends. During his illness, Angela's husband was given a sunflower. A sunflower that was meant to bloom at the sign of good health but ended up being an emblem of remembrance.
Angela and her friends decided to create a calendar to raise money for a new sofa in the hospital waiting room.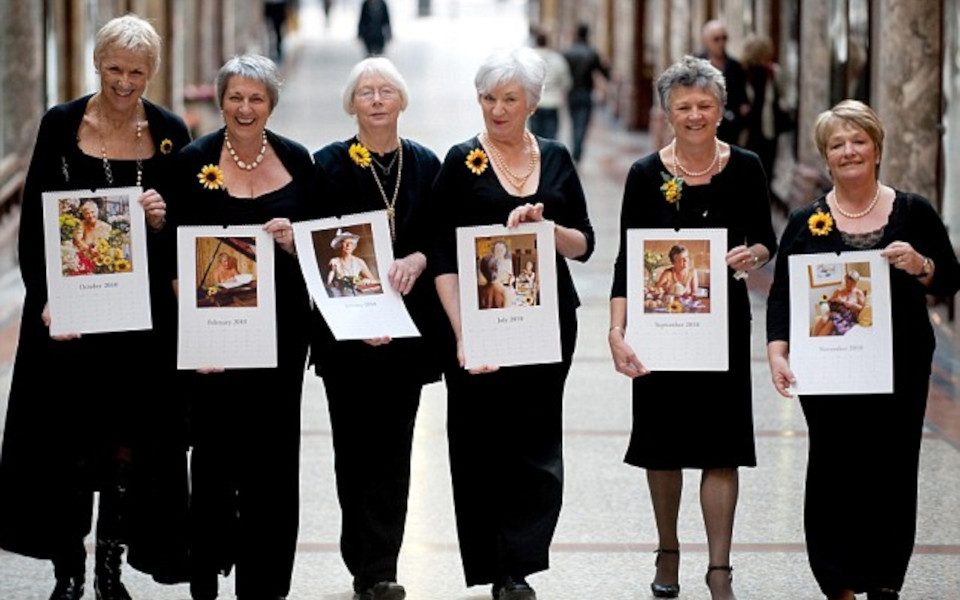 What started off as a just an idea, led to a group of women baring all for a local calendar. Little did they know they would inspire cinemas and theatres to carry on the legacy.
The Film
Calendar Girls came out in 2003 starring Helen Mirren, Julie Walters, Linda Basset, Annette Crosbie, Celia Imrie and Penelope Wilton.
The film follows the original story set in the picturesque Yorkshire village of Kettlewell; Annie (Julie Walters) and Chris (Helen Mirren), along with the local Women's Institute create a 'girlie' calendar, rather than one of local bridges!
The heart-warming film finishes with an update that they raised enough to add a specialised leukaemia wing to their local hospital, and of course a new sofa.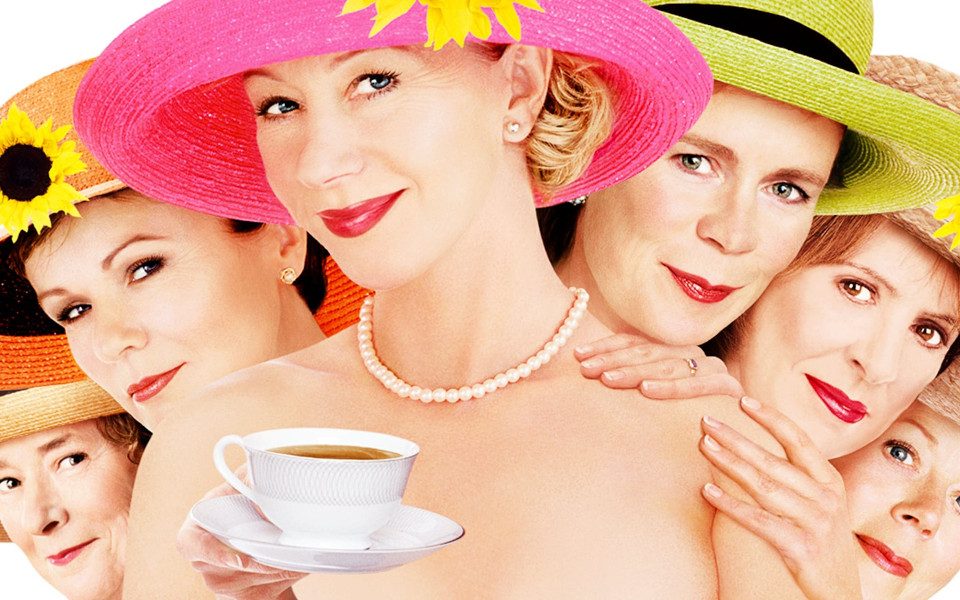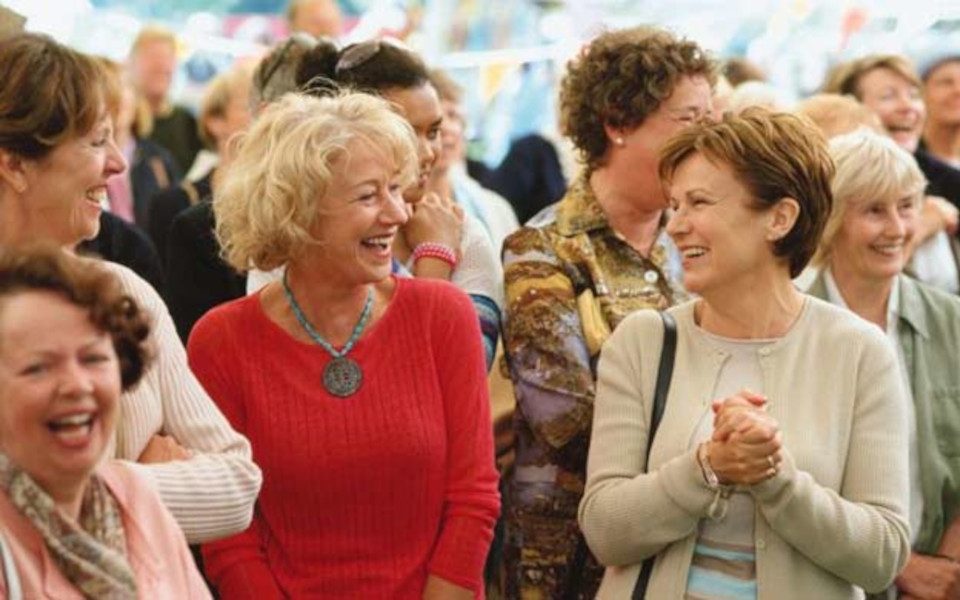 The Musical
We have Gary Barlow (lyricist) and Tim Firth (writer) to thank for bringing the story of Calendar Girls to the stage, alongside music that makes Yorkshire proud. The musical had its debut at The Grand in 2015 (then called The Girls), followed by a second tour in 2018, now called Calendar Girls: The Musical (also debuting at The Grand). This production saw Fern Britton make her stage debut alongside a stellar cast of women.
The phenomenal cast for 2023 includes Tanya Franks, Maureen Nolan, Lyn Paul, Amy Robbins, Paula Tappenden, Marti Webb and Honeysuckle Weeks.
See Calendar Girls: the Musical at The Grand and discover craughing (crying and laughing at the same time) for yourself.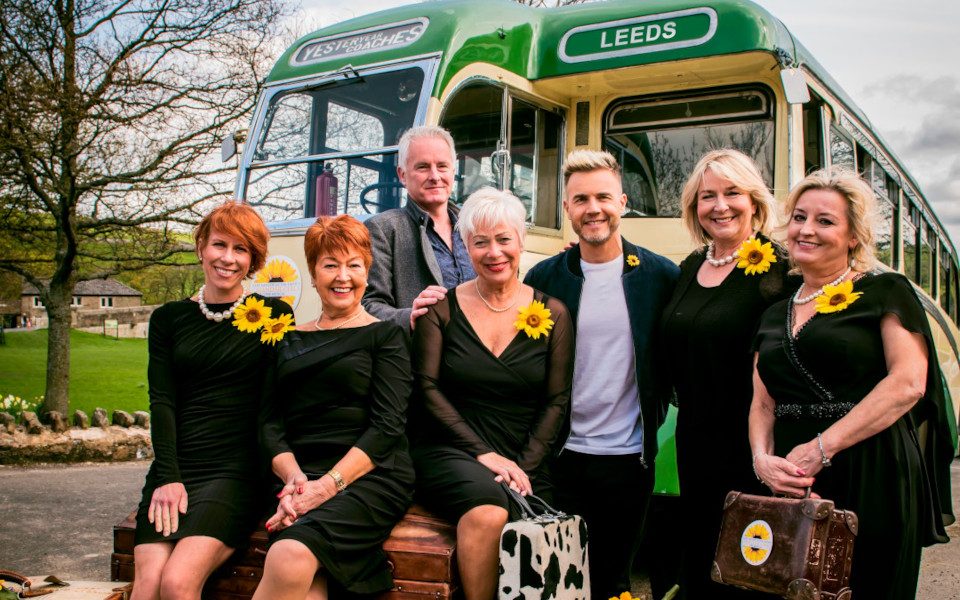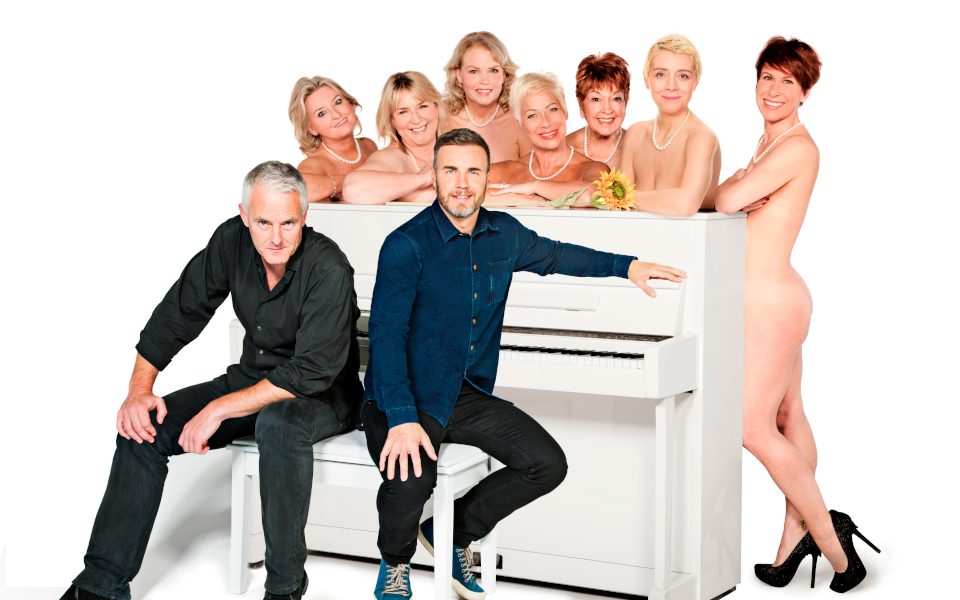 Leeds Grand Theatre Building Fund
As a Grade II listed building, we want to preserve Leeds Grand Theatre for future generations, making it more accessible, sustainable, and comfortable; everything we do will enhance your experience as a customer. All donations will be fully invested in ongoing projects, including improved access facilities, changing our lighting to LED, and investing in a new Flying system.