The smash-hit musical Everybody's Talking About Jamie returns to Leeds Grand Theatre in four weeks. Rising star Ivano Turco talks to us about his dream role and how he relates to Jamie New. Enter the spotlight at The Grand from Tue 14 – Sun 19 November 2023.
Written by Hugh Montgomery
Ivano Turco
In his short career so far, super-talented musical theatre star Ivano Turco has already demonstrated formidable range: having made his professional debut playing Prince Sebastian in Andrew Lloyd Webber's Cinderella in the West End, he then transformed into reggae icon Bob Marley in bio-musical Get Up, Stand Up! But his latest role, as Jamie in the new touring production of the heartwarming British musical Everybody's Talking About Jamie, is particularly fulfilling because "it's the closest character to my actual character that I've played," he says. That's in part because, playing the gay teenage hero and aspiring drag queen, Ivano is getting to embrace his queerness in a way that he hasn't on stage before. "I really wanted to be able to experience playing within those realms, and to not have to put on several layers to try and be somebody else."
What this means in practice, Ivano explains, is that in the rehearsal process, he has found he doesn't "have to do as much in terms of trying to figure out what Jamie's mannerisms are, and all of these small nuances… it's very freeing in that sense, in that I can put a lot of my natural movement into it." One of the other aspects of the role that really resonates with Ivano is Jamie's close relationship with his mother. "For the most part I grew up in a single-parent household with my mother as well, so we really had that kind of connection," he says, adding that "[like Jamie too] I know what it felt like to have a dream that was different from everyone else's".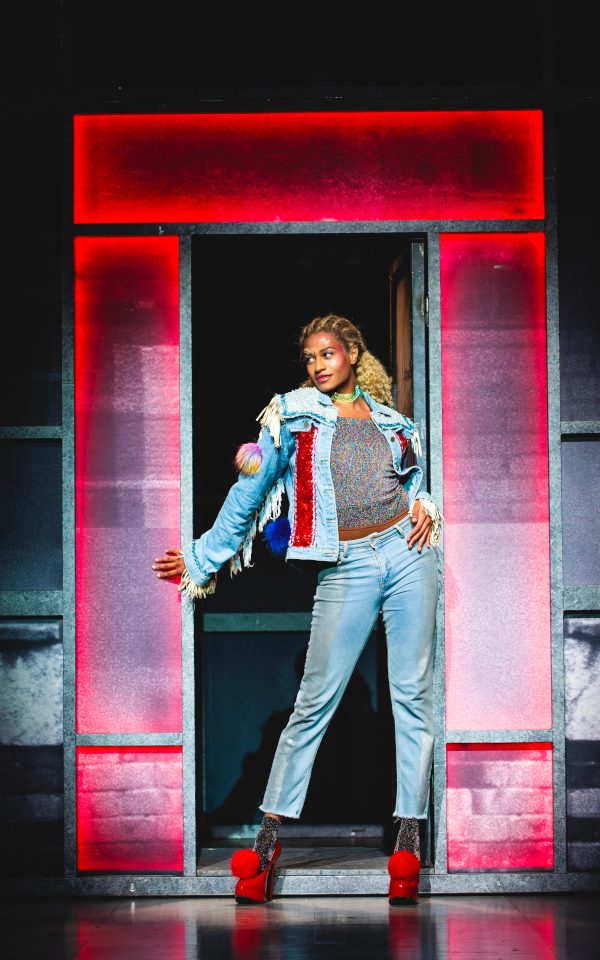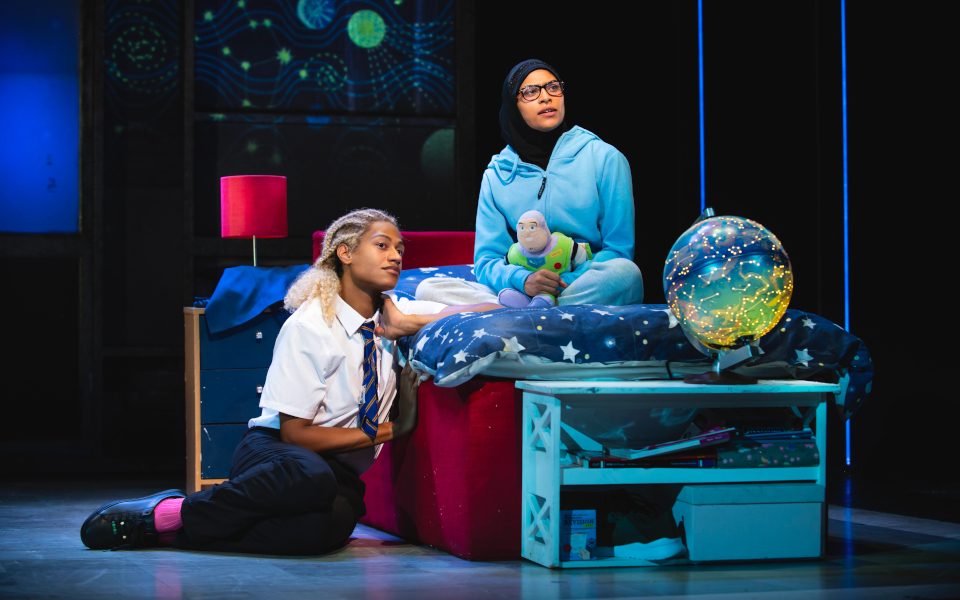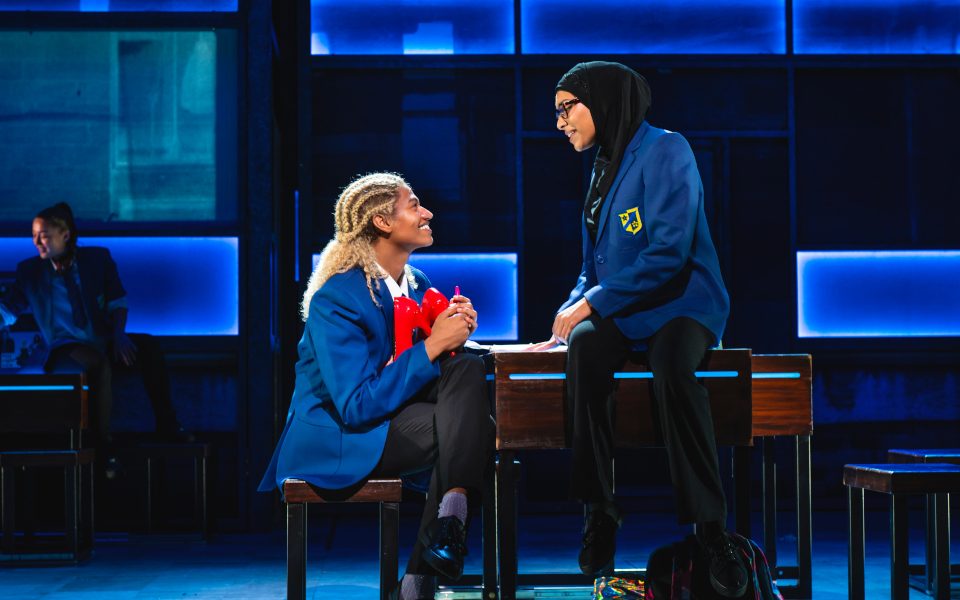 Everybody's Talking About Jamie
Since it premiered in 2017, 'Jamie' has been a huge international hit, and Ivano believes a lot of that has to do with the pioneering nature of the character of Jamie himself. "He's just a boy who happens to be gay and wants to be a drag queen. I think that's a refreshing lens to have a queer character to look at through – [someone] who's not burdened by their queerness. I know I really felt empowered by that, watching it." Meanwhile another key draw, he thinks, is that "the music is easy to digest. It's a lot like what we listen to nowadays, so it's much more realistic [than most musical theatre]."
If 'Jamie' has had a remarkable run over the last few years, then so has its new star. Having set his sights on performing ever since singing in church, when growing up in Milton Keynes, he graduated from drama school in 2020, only to find himself personally chosen by Lord Lloyd Webber to be the male lead in his hotly anticipated new musical. For a first gig, it was a wonderful, if nerve-wracking, experience, he says. "To have a multimillion-pound musical resting on your shoulders was hard to navigate for me and I found at times it was hard to really [appreciate my achievement] because there was just so much work to be done. But then somewhere about halfway [through the run], because I really knew the show and what I wanted to do as an actor, it became perfect." Then to top that challenge, he took on the lead role in Get Up, Stand Up! last year, after just two weeks of rehearsal, astonishingly enough. "The first Bob had a year to prepare … so for me to try and get all that work done in two weeks was … a challenge," he laughs.
As for what the future may hold, Ivano really isn't thinking too far beyond Everybody's Talking About Jamie. "[This role] is my chance to put all my techniques that I've learned over the years and over these other shows into overdrive, as this character is so much closer to me. I feel like there's a lot more power with it that I've been afforded."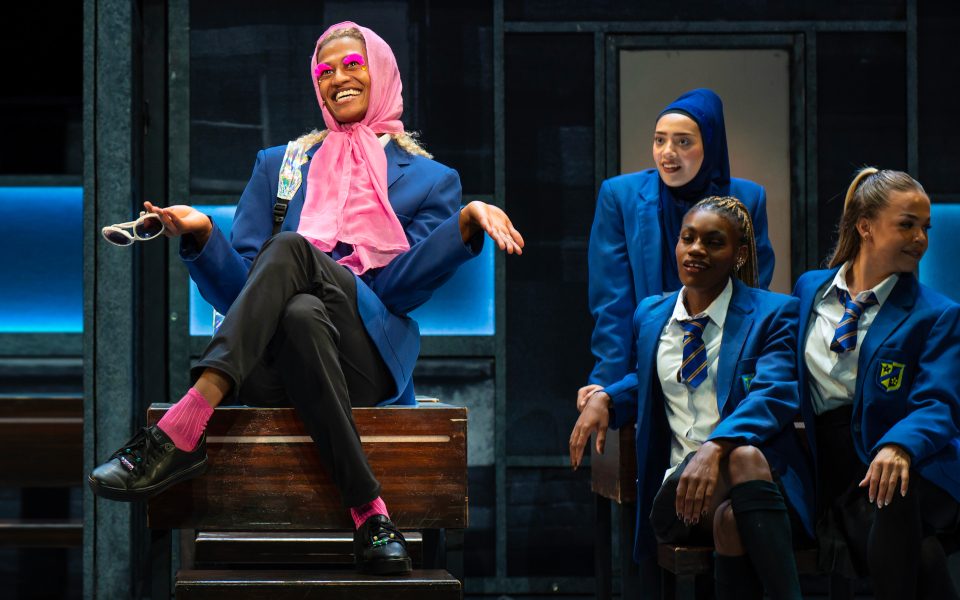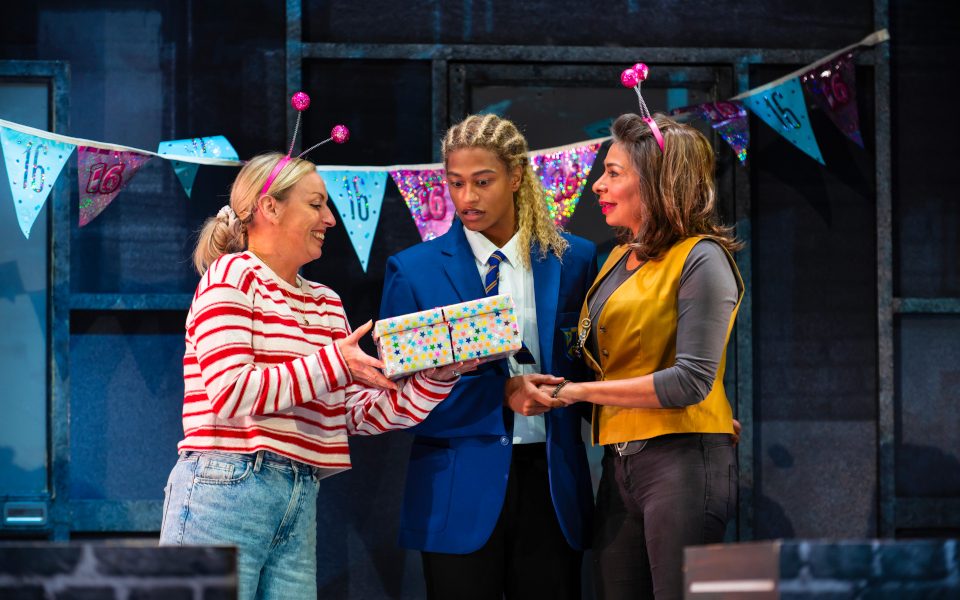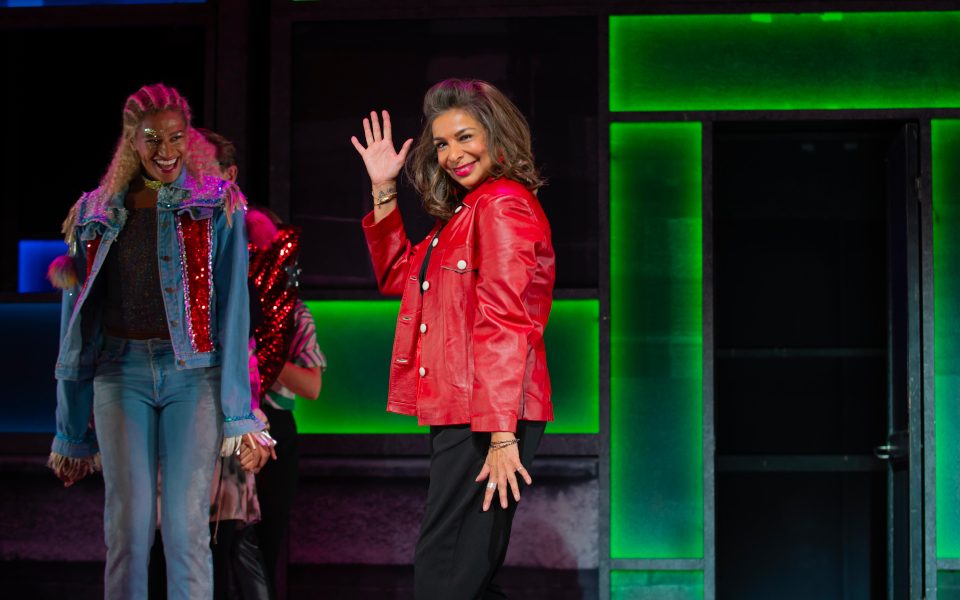 Leeds Grand Theatre Buildings Fund
As a Grade II listed building, we want to preserve Leeds Grand Theatre for future generations, making it more accessible, sustainable, and comfortable; everything we do will enhance your experience as a customer. All donations will be fully invested in ongoing projects, including improved access facilities, changing our lighting to LED, and investing in a new Flying system.