Agatha Christie has long been heralded as 'The Queen of Crime'. Celebrating The Mousetrap returning to The Grand from Tue 29 Aug – Sat 2 Sept 2023, we're looking back at Christie's local legacy – from novels to plays and even a peculiar disappearance…
Written by Aaron Cawood, researched through The National Archive and Leodis
Agatha Christie's first novel was published in 1920, introducing Hercule Poirot in The Mysterious Affair at Styles. She found fast success, publishing 30 novels in the 20 years that followed, and showing no signs of slowing.
Between 1920 and 1976, when she published her final novel, not including posthumous work, Christie published a total of 66 novels alongside various short-form stories.
When tracking local landmarks in her novels, we come up relatively short. We find Yorkshire mentioned in her 1935 novel, originally titled Murder in Three Acts before being renamed as Three Act Tragedy. In this novel centering on the murder of a stage actor, characters off-page write letters from a treatment facility in Yorkshire.
By the page, this is the closest that Christie ventured to our neck of the woods. But by stage, and by her own wanderings, Agatha would find herself far closer to home…
Christie at Leeds Grand Theatre
In the early 2000s, the touring staged works of Agatha Christie found success under The Agatha Christie Company, which later became The Classic Thriller company, which still produces and tours today.
But long before the modern adaptations we've come to know, Agatha Christie's most prevalent play hit our stage before the West End.
Before the start of its 70 years (and counting) in London, The Mousetrap did a brief tour of previews around national theatres, including Nottingham, Oxford and The Grand.
In previews, the show met immediate praise, with reviewers noting that it was 'one of her most ingenious detective plays', ominously predicting that it 'should run for a long time in the metropolis.'
In her own autobiography, even Christie could not have made such a prediction; she assumed the play wouldn't last longer than eight months.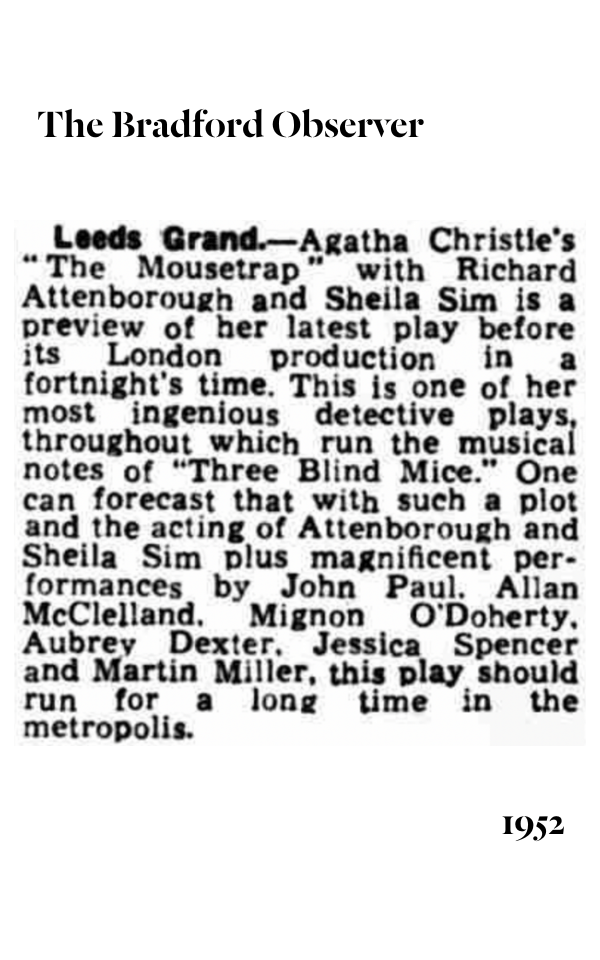 As well as stories written for the stage like The Mousetrap, Fiddlers Three and Spider's Web, Christie also found critical acclaim with adapted works.
Across her long history of writing, adapted versions of her novels such as Murder at the Vicarage, A Murder is Announced and Cards on the Table have also visited The Grand. Among them are shows which have found more long-term longevity, such as And Then There Were None and The Unexpected Guest.
No play of Christie's, or any other playwright for that matter, has found more permanency than The Mousetrap though. The London production has now completed over twenty-nine-thousand performances, making it the world's longest-running play.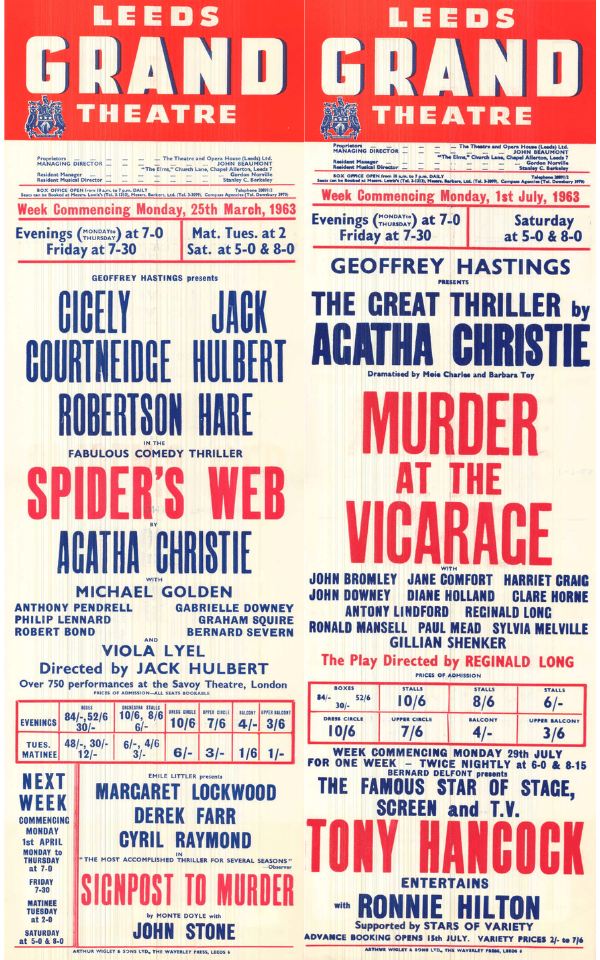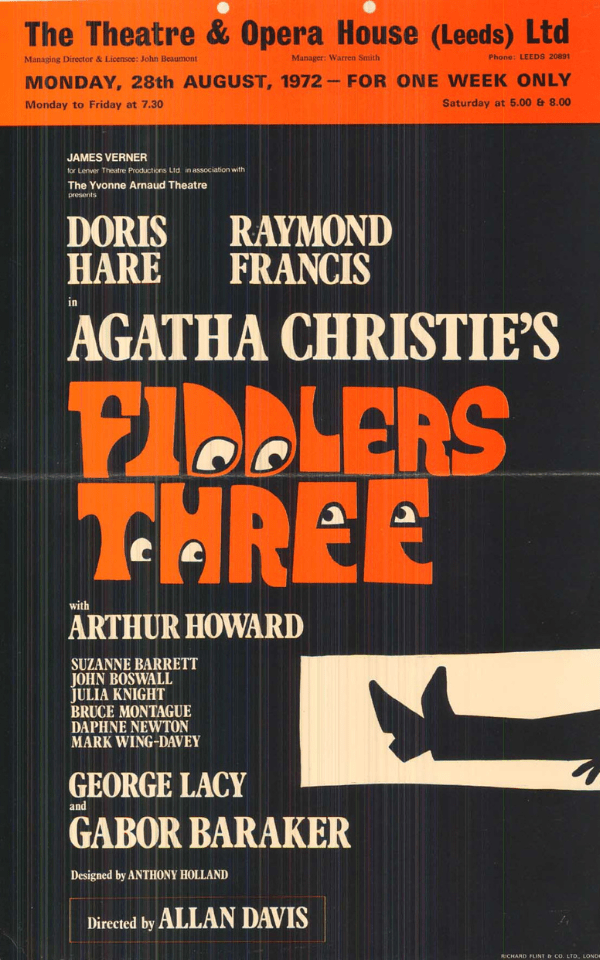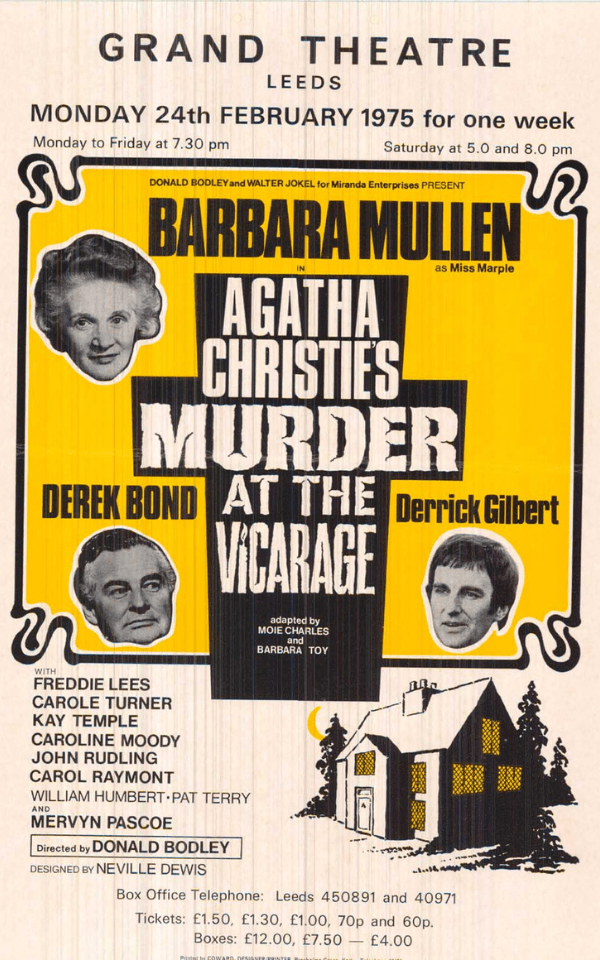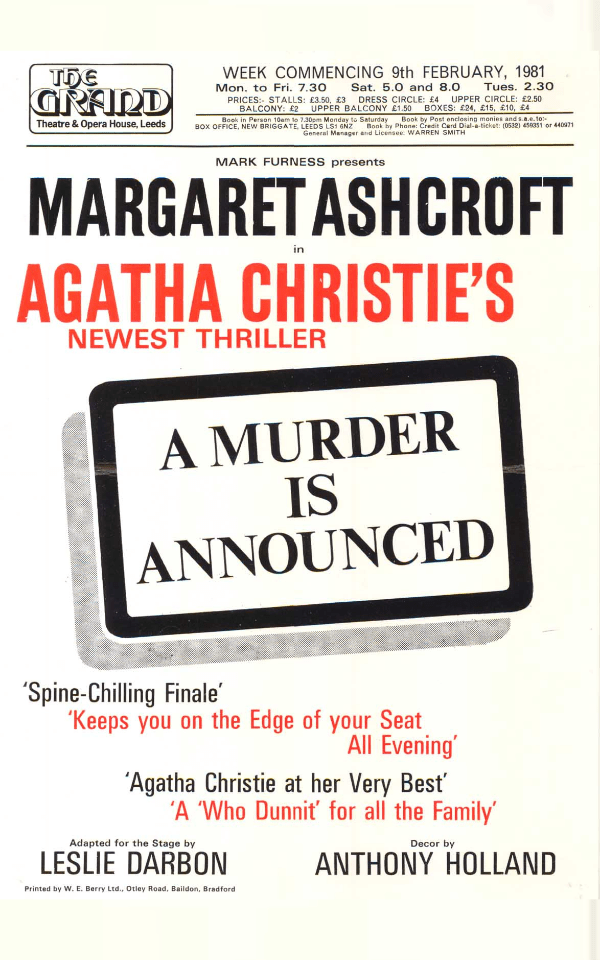 A Local Mystery
Years before her local legacy began on our stages, Christie forged her own mystery nearby. Early in her career, in 1926, Agatha Christie vanished. On December 3rd, Christie left her home in Sunningdale without a trace. What followed was an 11 day search that swept the press and the nation into a frenzy. Her clues were laid out behind her; a divorce proceeding in the works; her car abandoned in Surrey above a quarry, the bonnet pushing into a cluster of bushes; her belongings, including a fur coat and an expired license, still in the car.
The ensuing search was no small feat. Cash rewards were offered in national publications, and Sir Arthur Conan Doyle himself intervened, bringing a psychic medium onto the case. But not even the creator of Sherlock Holmes could unravel a mystery so tightly plotted. Christie was found forty minutes from The Grand, at The Swan Hotel in Harrogate. More clues; a hotel booking, signed under the name of her husband's mistress; inexplicable and complete memory loss; a mystery that would, inevitably, go down in history as unsolved.
In her own autobiography, Christie made no reference to the 11 days she spent hidden in Yorkshire. All we know is, with her stories coming back to our stage once again, Yorkshire has always been the best place for a mystery.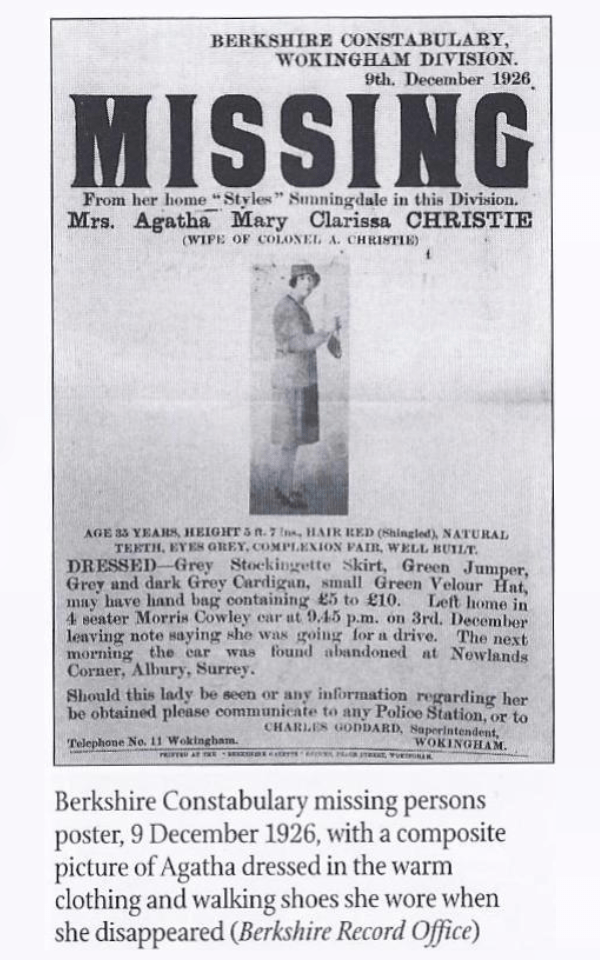 Theatre for All
At Leeds Heritage Theatres, we believe that the arts and culture have the power to change lives, improve well-being, and remind all of us of what connects us as humans.
We believe that theatre is for all.
With your help, we hope to increase and improve our Access performances offering for audience members with visual impairments or who are D/deaf or hard of hearing. Thank you.