As the start of the new school year rolls in, Education Manager, Catherine Hayward, reflects on our Learning and Engagement Programme, and the skills, creativity and optimism it offers.
Written by Catherine Hayward.
As a September baby I always look forward to this time of year; the return to school and the turn of the leaves. For me, September evokes memories of new school shoes and new pencil cases, full of hope and optimism for the coming year ahead. I am far more susceptible to the commercial branding of autumn, with the promise of cute beanie hats, bright walks through crisp red leaves and steaming hot chocolate, than any summer advertising campaign. Every year I look forward to pulling out the woolly jumpers and winter boots, although inevitably making the switch too early and ending up an overheated mess as I run for the No. 16 bus, caught out by a late heatwave.
As a member of the theatre's Learning and Engagement team, the rhythm of my work is in sync with the school year. Thus, the summer 'break' is the time of year for reflecting and taking stock of the past academic year, ready to start afresh with the new term in September. A rhythm that fits well with my natural seasonal optimism.
"What Leeds needs is a really good theatre. There is nothing more calculated to promote culture and raise the tone of the people."
– Prince Albert, 1958
At the start of the summer, I delivered a tour of Leeds Grand Theatre for a group of music and performance students with Leeds Conservatoire Summer School, who were considering their options for higher education. Having worked at the theatre for 12 years, I have delivered countless tours and often mention this same above quote from Prince Albert when he visited Leeds in 1858.
This time, the power of the quote hit me anew. The effect of those words was the establishment of Leeds Grand Theatre in 1878, and now 140 years on, Leeds is a vibrant, creative city – a centre of excellence for the cultural industries, with thriving theatres, music venues, galleries, and higher education institutions, including Leeds Conservatoire. These students considering Leeds as a place to study, to hone their creative and performance skills, to start their adult and working lives, and perhaps eventually call Leeds home (as I now do, having studied at University of Leeds) – perhaps their journey all started with those words from Prince Albert.
Of course, we would phrase it differently in 2022, but surely the essence of those words still holds true today. As individuals, and as a city, we are better raised for having theatre, storytelling and creativity in our lives. It helps us make sense of who we are and how we find our place in the world.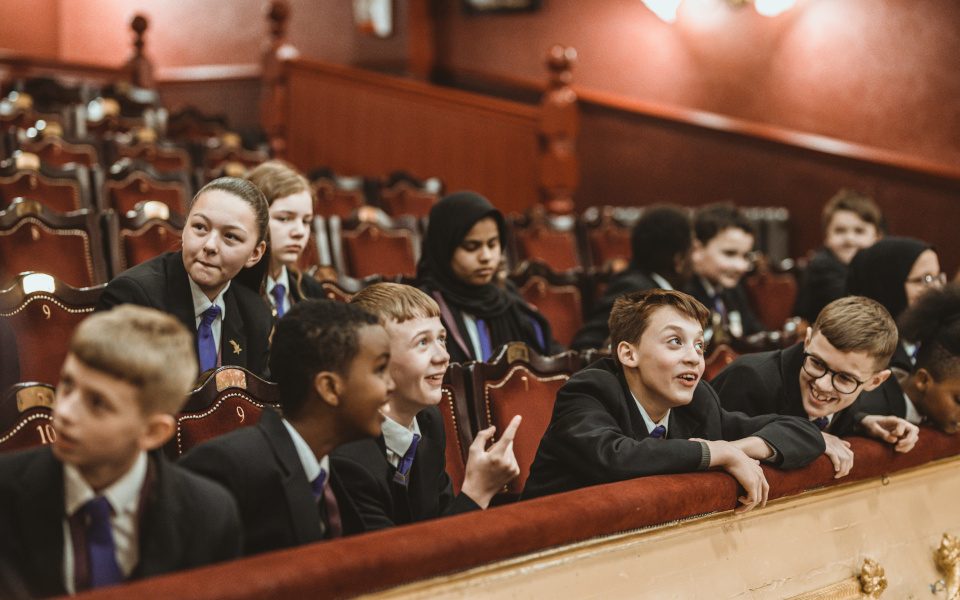 "No, it isn't [a game]. But what if everything I learned when I was playing those games is everything I need right now? The courage and the imagination and the Adventurer's Code?"
– Sam in Imaginary, Book & Lyrics by Timothy Knapman. Music & Lyrics by Stuart Matthew Price. Commisioned and produced by National Youth Music Theatre and first performed 9 August 2017 at The Other Palace, London.
Standing in front of 40 18-year-olds taking their first tentative steps into their adult lives, this seemed more important than ever. And I was reminded of another quote. This one bang up-to-date, from our Leeds Grand Youth Theatre show, Imaginary, performed by a cast of 40 young people at City Varieties in July.
Like Sam here, it is through play and stories that we find our strength, find where we need support, and in turn, learn how to support others. By exploring their creativity, young people (and those young at heart) learn the skills,  courage and resilience to overcome challenges and navigate the world.
It is for this reason that creativity and storytelling are at the heart of our Learning and Engagement Programme at Leeds Heritage Theatres.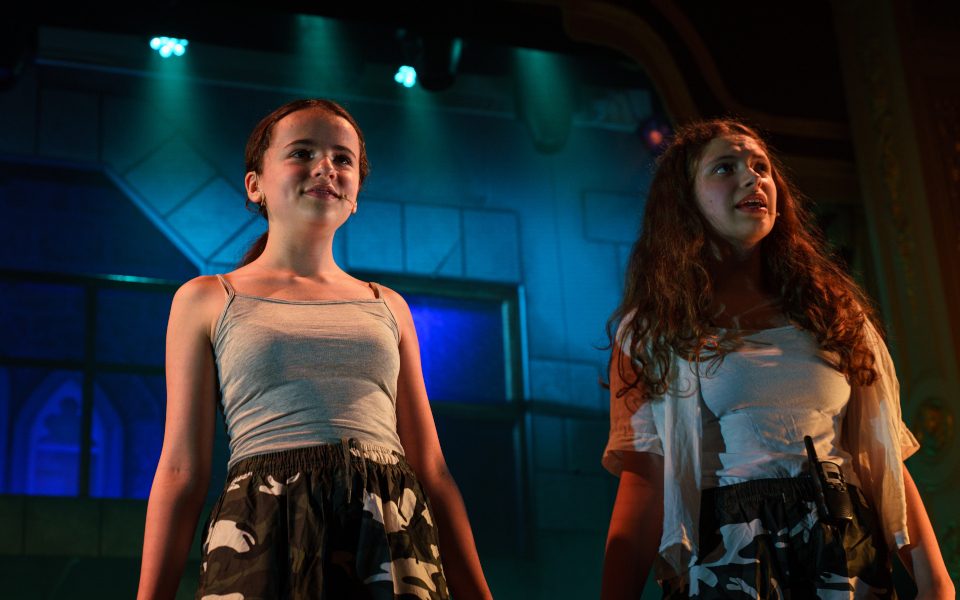 So as young people all over the country start a new school year, perhaps at a new school, college or training opportunity, full of hope and uncertainty, trepidation and excitement, I am full of optimism for our new school term at Leeds Heritage Theatres.
Developing our partnerships with our local schools and colleges, we will continue to welcome young people and share with them the stories of our historic venues; from Prince Albert's vision to create a theatre for the people to Sam and Milo's Adventurer's Code.
We have a series of theatre tours and creative careers workshops booked with Leeds Trinity Academy, introducing their students to our venues for the first time, challenging them to consider the creative industries in more depth and explore their own creativity. Exciting project work is in the pipeline with Leeds West Academy and Leeds City Academy, as well as establishing an after-school drama club at Corpus Christi Primary School. Not forgetting, of course our incredibly hard-working Leeds Grand Youth Theatre Company and Leeds Actors in Training who will return to the studio in September for a term of theatre skills and masterclasses from industry professionals.
It is easy to feel despondent, even powerless, when faced with the barrage of bad news from the media and allow the 'winter gloom' to take hold as the weather turns cooler. It is true that young people now will tackle unprecedented challenges in their futures, which we, as adults, have not had to face. But if we can nurture our young people's innate imaginations, and through play and storytelling equip them with the essential life skills of teamwork, problem-solving, resilience and empathy (like a meticulously packed school bag on the eve of the first day of school), then surely we can all feel a little more optimistic for the future.
Leeds Heritage Theatres Learning and Engagement programme offers creative opportunities for all young people through our Schools Partnership Programme, Creative Careers offer, Leeds Grand Youth Theatre and Leeds Actors in Training.
Leeds Grand Youth Theatre is currently recruiting for children in school years 4-6 (ages 8-11yrs). If you want to meet other young people, have fun and learn new skills, then get in touch.
For further information, visit our Take Part page, email learning@leedsheritagetheatres.com or call 0113 391 7783 or 07738 267757.