As Leeds Grand welcomes School of Rock and its cast of talented young performers, we wanted to celebrate local young musicians from our Youth Theatre and partner schools who have formed their own bands in true School of Rock style.
Keep an eye out for these up-and-coming bands from the Leeds area!
Bands from Leeds Grand Youth Theatre
Axes of Strife
Rook is in his second year at Leeds Grand Youth Theatre after joining during the pandemic when it was online only. He's really enjoyed the move to the theatre and rehearsing in-person with the other members.
He also started playing guitar during lockdown, beginning with an acoustic and progressing to an electric. He then took part in Rock School which he loved and started guitar lessons with James Smith, who is now a performing with the band Yard Act (also Rook's favourite band).
Rook continued his guitar lessons with Owen and now has a band of his own called Axes of Strife along with his friends: Zee (keyboard/Vox), Seth (drums) and Tom (bass).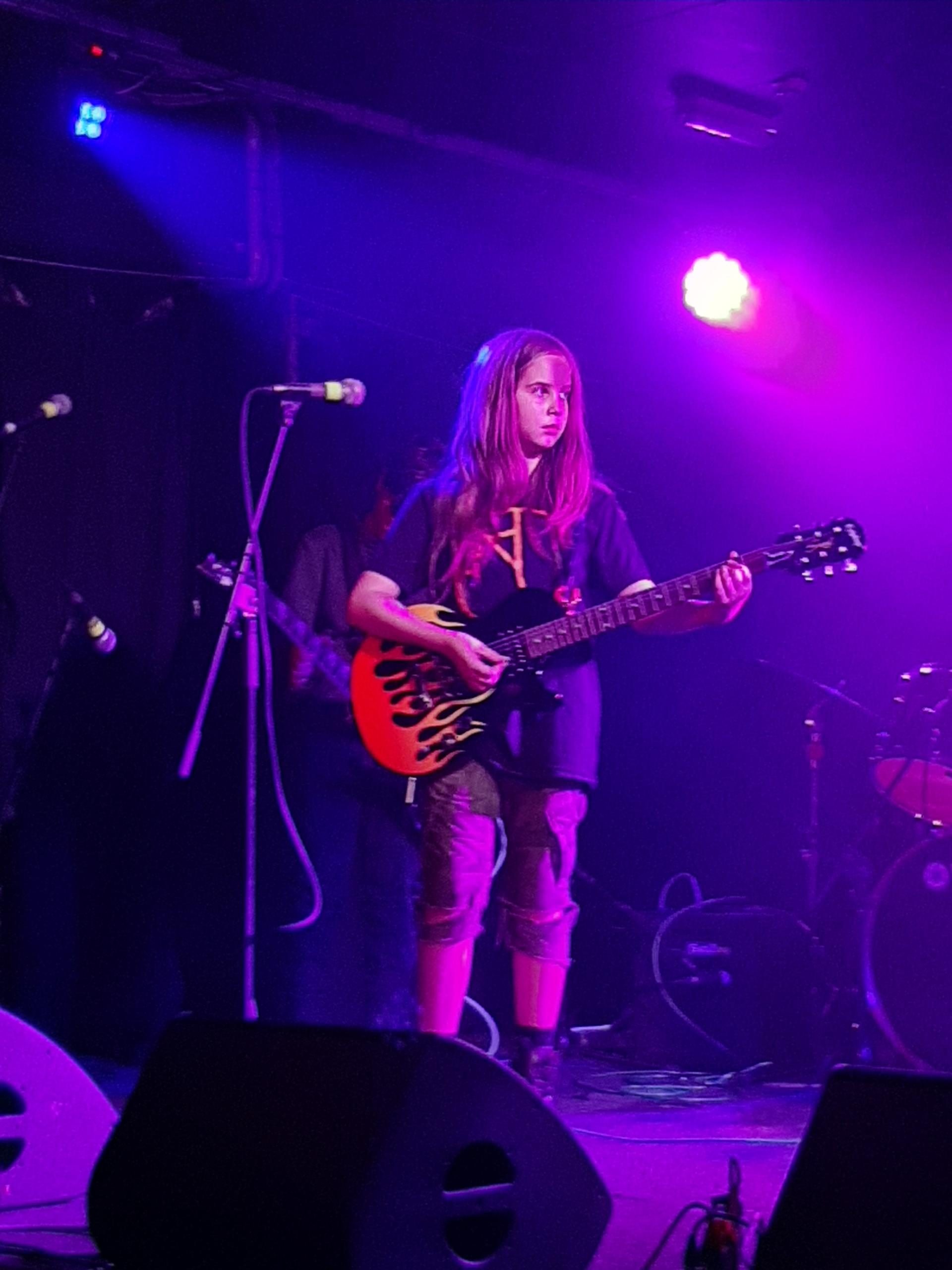 Bands from Trinity Academy Leeds

Minim Boys 
"We aspire to play worldwide and help to inspire others. We love to listen to music and compose new beats. We are really into modern pop and remixing classical pieces."

New Generation 
"We want to be successful. Our goal is that everyone will know us, and you might not be into our music, but you will know our names! We are a pop band, but we love trying to make new sounds. We truly believe in incorporating the school motto of 'reach higher, see further shine brighter' into how we work as a band. We will never let doubt take control."

Dynamic 
"We want to be bigger than the Beatles, One Direction and Little Mix combined. We love pop music and started writing and composing songs since the start of year 7. We love being in a band and working together to create music, it's so much fun!"