To celebrate The Sun Records: 70th Anniversary Tour coming to The Varieties on Wed 17 May 2023, we caught up with the show's producer to find out what we can expect from the label that made rock 'n' roll history.
Written by Pete Tobit
On 18 July 1953, Elvis Presley walked through the doors of the Sun Record Company, paid $3.98 and recorded a demo acetate, My Happiness and That's When Your Heartaches Begin. The rest became Rock 'n' Roll history!
What can you tell us about the on stage set-up of the show?
The production is set within a studio setting and features material that represents the vast spectrum of music that came out of the label between 1952 and 1957. From blues to rockabilly, and country to rock 'n' roll. I've personally selected the songs that depict all the represented eras of Sun Records. The first half is an introduction to the amazing artists and music of the label and the second half starts as a rock 'n' roll and rockabilly party. Then two-thirds of the way through, we introduce the legacy finale. This features all the wonderful music and talent that one man – Sam Phillips – and Sun Records gave to the world.
You're also using musical instruments from the era.
We are using very similar instruments that artists would have played when recording all those classic hits. All guitars and the double bass used on stage are exact reproductions from those used in that era and we have been kindly given the instruments from JHS in the UK who distribute Vintage guitars and Antoni double basses.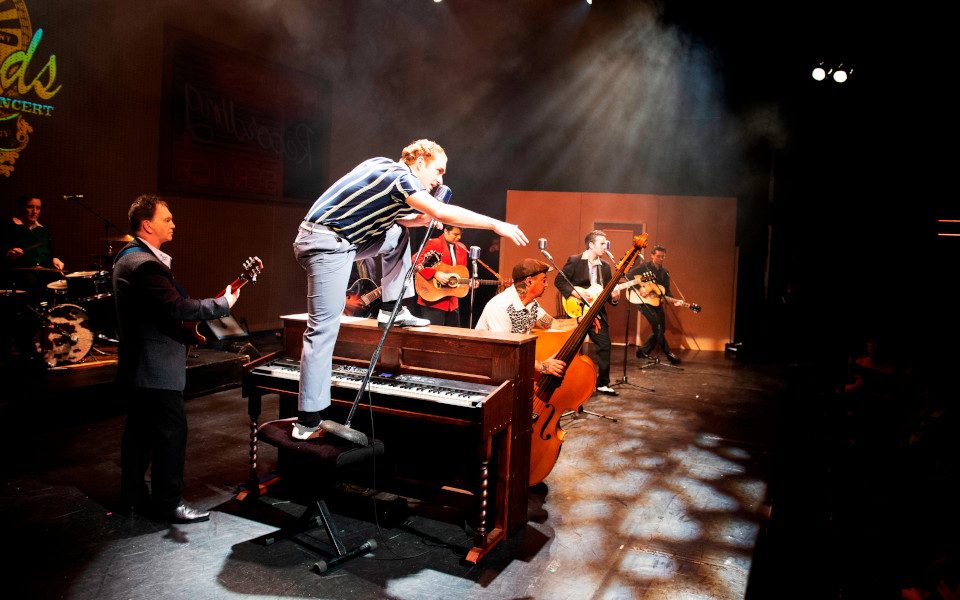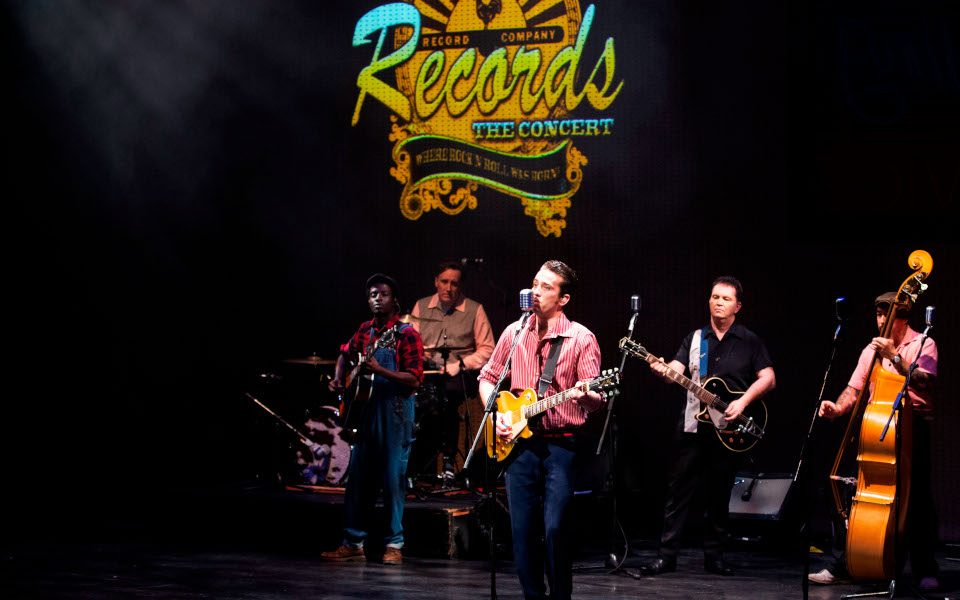 Are you telling the story of Sun via a narrative or is this essentially just a collection of Sun's greatest hits performed on stage?
To be completely accurate, it's both. You learn a little snippet of the background of Sam Phillips and each featured artist, to help understand how they came to be. The show is not a history lesson but more of an informative celebration of the amazing songs of Sun Records.
Which artists feature in the show?
With the amazing roster of artists on Sun Records it was difficult to settle on featured artists, but we've done it. The characters on stage portray and celebrate the amazing talents of Jerry Lee Lewis, Carl Perkins, Johnny Cash, Big Mama Thornton as well as Sonny Burgess, Elvis Presley, Jackie Brenston, Howlin' Wolf, and many more. They're all backed by our very own Blue Moon Trio who portray Scotty Moore, DJ Fontana and Bill Black.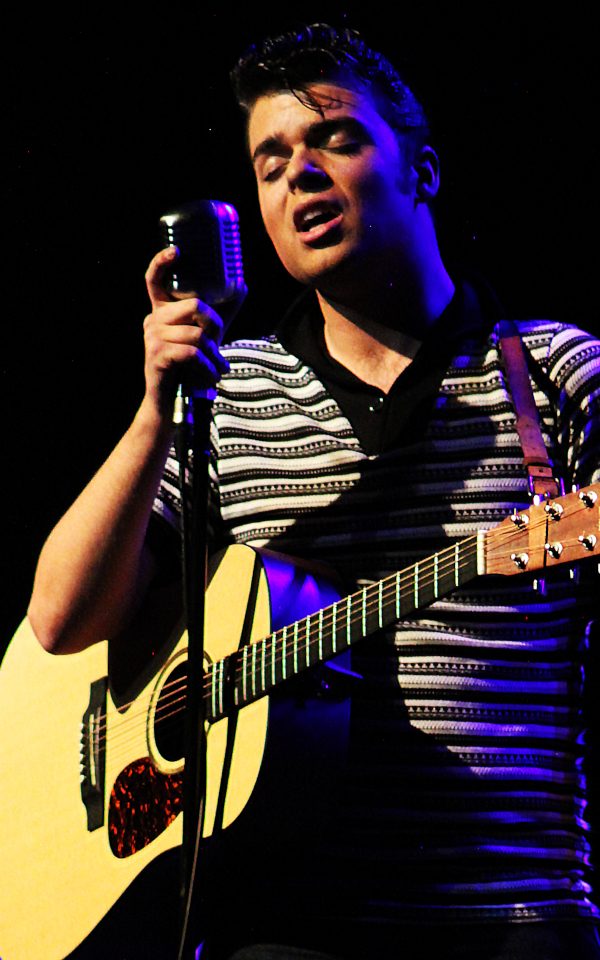 What is it about the music of Sun's artists that seems to have endured after all these years?
Quite honestly, the music from Sun Records is timeless. The music is dated and it's fresh. It's old but yet so new. In his own words, what Sam Phillips managed to capture was 'Perfect imperfection!'  Without Sun Records there would have been no Beatles and no Stones.
How would you define the Sun Sound?
The Sun sound was unique. Sam Phillips used every trick in the book and manipulated every studio effect available to him to produce the unique slap back Sun sound. Many artists and bands have tried to emulate that sound, and many have failed. Sam Phillips was an innovator. Without Sam, there would never have been an Elvis, Cash, Jerry Lee, Carl, Roy, BB, DJ, Scotty, Bill Black, Charlie Rich, or Billy Lee Riley – to name a few!
In terms of the song selections, what can audiences expect? All big hitters, or are there some deep cuts included in the show, too?
You can certainly expect all of the Sun Records big-hitters, but there will be a few in the show that will leave people thinking, 'I didn't know that song came from there!' as well as a couple of deep cuts to satisfy the most avid Sun Records fans. Suffice to say that you will recognise more songs than you think you will but the guys on stage will ensure you enjoy and party along to the whole show.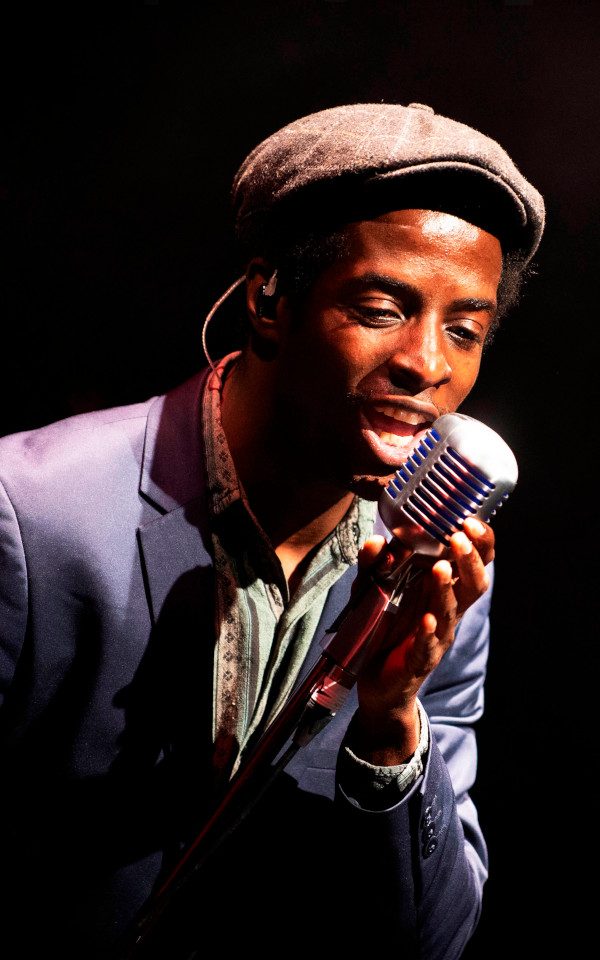 Where Rock 'n' Roll was born. SS1 Entertainments Ltd presents the 70th anniversary of Elvis' first recording session.
The anniversary event will arrive at The Varieties on Wed 17 May 2023.
City Varieties Music Hall Building Fund
The City Varieties Music Hall is the gem in Leeds' crown. As the city's oldest theatre, we want to ensure that Britain's longest, continuously operating music hall is here for future generations, making it more accessible, sustainable, and comfortable. All donations will be fully invested in the building and equipment and will enhance your experience as a customer.