It has been one week since the historic Hyde Park Picture House opened its doors once again. Read on to see what Wendy Cook, Head of Cinema, had to say about the incredible restoration project.
Written by Wendy Cook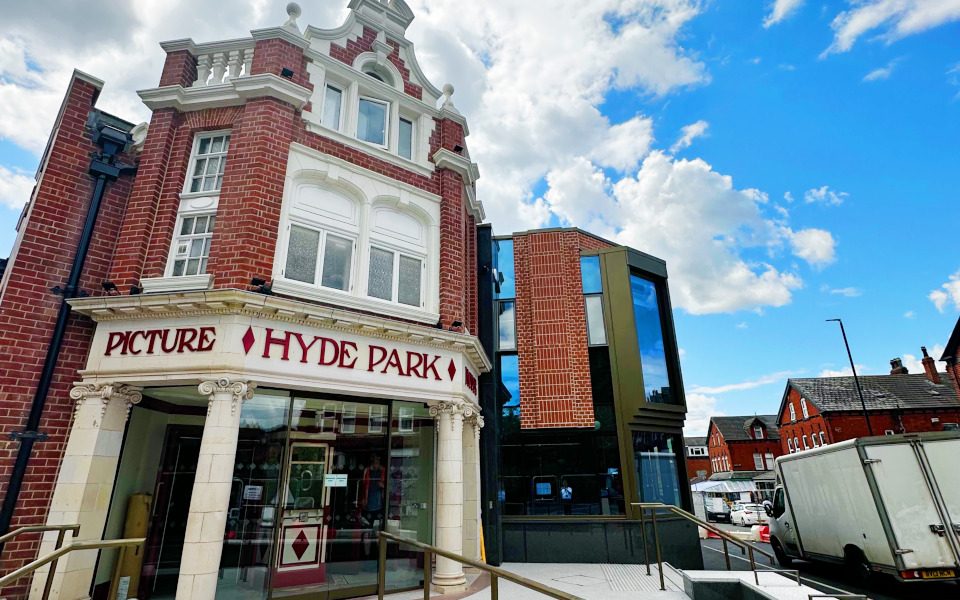 The iconic white tiled façade of The Picture House is an important part of the cinema's character. A distinctive face that hints to the beauty and grandeur of our building whilst also representing a first welcome extending out to our audiences as we invite them to share in the stories we have tell.
Our Picture House
Donations will support the ongoing maintenance of HPPH, including continuing to work with outside specialists to keep our building in great shape, investing in training to allow us to continue to learn about how best to work with a historic building and investment in the technology we use to continue to make the building truly work for all the different members of the community who need us.