Nobody puts Dirty Dancing in the corner
Dirty Dancing will mambo its way onto The Grand's stage in just two weeks (Mon 6 – Sat 10 June 2023). To celebrate its return to our venue, we spoke with Karl Sydow, Producer, who brought the film to life on stage against the advice of his peers!
Written by Richard Barber
From film
You can be the most experienced producer in the world but sometimes you must follow your heart rather than your head. Ask Karl Sydow, the man responsible – against all sensible advice – for putting Dirty Dancing on stage and watching as it broke box office records all around the world.
The story begins in Sydney, Australia in 2004. "It's where I bumped into a very drunk rock 'n' roll promoter," he recalls, "keen to stage a theatrical version of Dirty Dancing. He'd gone bankrupt but had somehow held on to the rights of the show."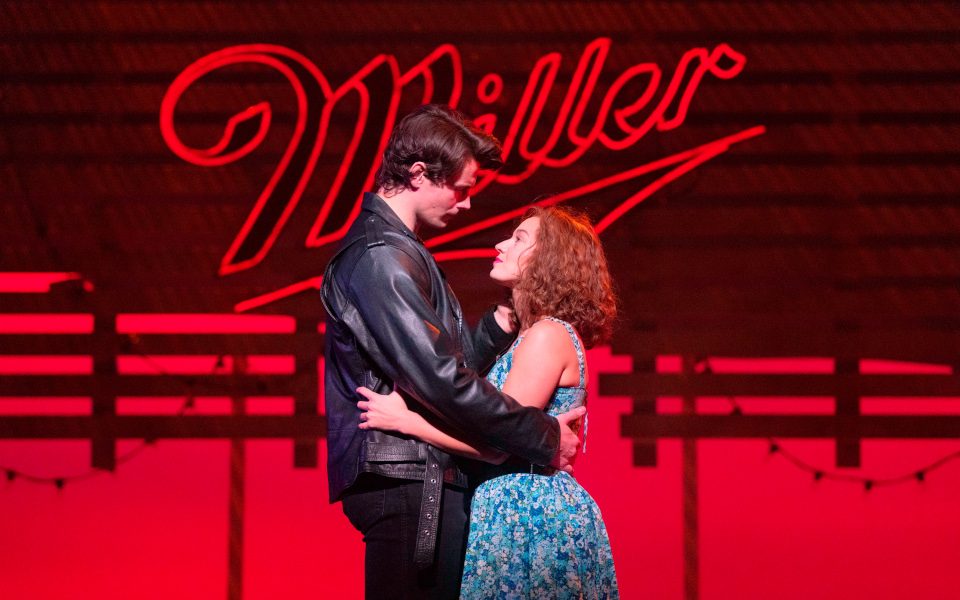 Karl says: "It's a kind of fairy tale – a blend of Cinderella going to the ball, falling for a James Dean bad boy, and winning his love via dance. Alongside that is the story of an unwanted pregnancy, false accusations of theft, and a bitter family rift before all comes right in the end."
Initially, the film was released in only a handful of cinemas in the summer of 1987. But the word of mouth was good and gradually Dirty Dancing became a smash, taking $210 million at the worldwide box office.
It cost less than £4 million to make. "I've spent more than that on each stage production I've done," Karl says. "The producers wanted John Travolta for the key role of Johnny but couldn't afford him so settled for Patrick Swayze."
It became known as 'Star Wars for girls' in the industry. And yet, it might never have seen the light of day. The shooting wrapped on 27 October 1986, both on time and on budget. No one on the team, however, liked the rough cut that was put together, and studio executives were convinced the film was going to flop.
In May 1987, the film was screened for producer Aaron Russo. According to studio executive, Mitchell Cannold, Russo's reaction at the end was: "Burn the negative – and collect the insurance."  Wiser counsel prevailed and Dirty Dancing went on to become the first film to sell more than a million copies for home video, its soundtrack becoming one of the most successful records of all time.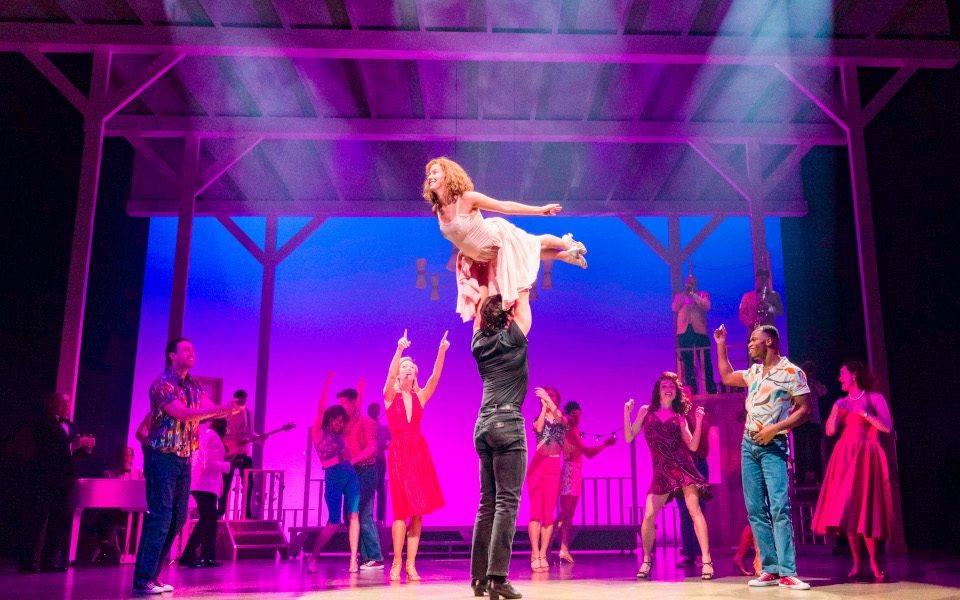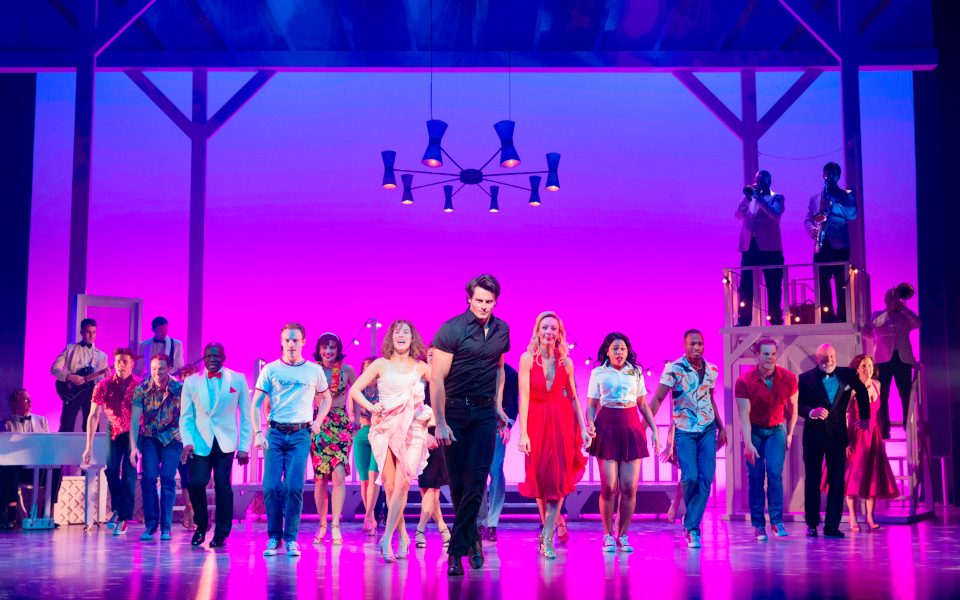 To stage
Karl felt quietly confident that he was on to a winner. He was right. With a record-breaking £15 million advance in sales and 'House Full' notices for the first six months of the initial London run, Dirty Dancing became the fastest-selling show in West End history and ran for five years.
Dirty Dancing – The Classic Story on Stage features hit songs including Hungry Eyes, Hey! Baby, Do You Love Me? and the heart-stopping (I've Had) The Time of My Life.
Many favourite original masters feature within the show which blends the movie soundtrack seamlessly with live performances by the cast. Some of these classic tracks include Cry To Me by rhythm & blues singer Solomon Burke, the number one hit single Hey! Baby by Bruce Channel and These Arms of Mine – Otis Redding's first solo record.
Other artists featured include Gene Chandler, The Chantels, The Drifters, Marvin Gaye, Lesley Gore, Mickey and Sylvia, The Surfaris, and Django Reinhardt.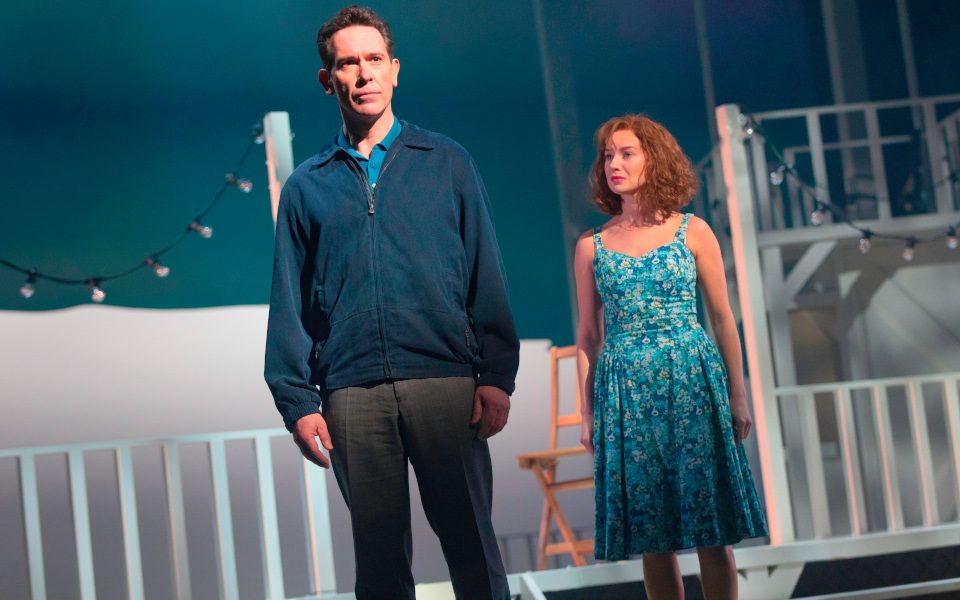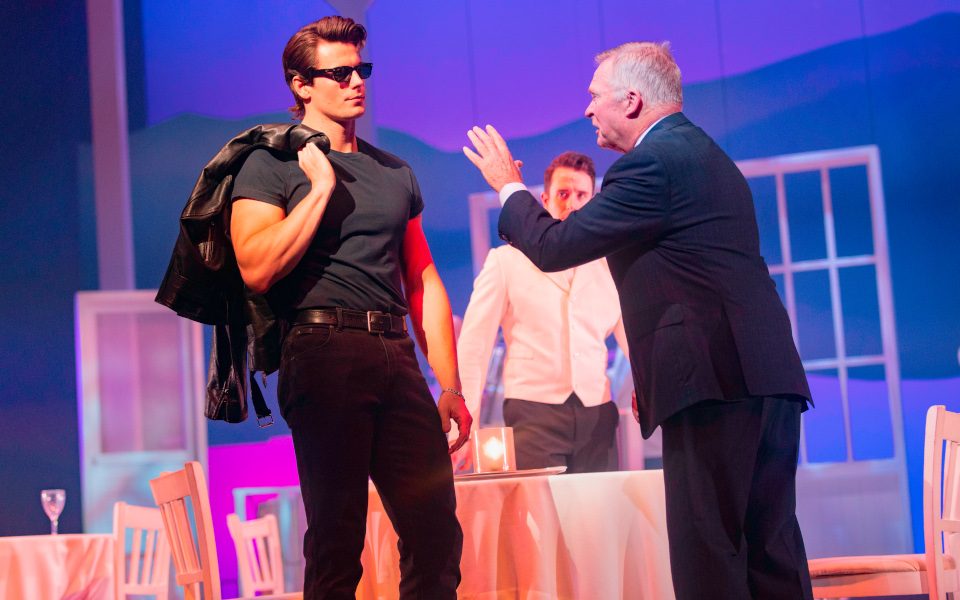 A love story
The show has since toured, the most successful being when it went on the road to Blackpool in August 2021 before finally coming to rest in London this January. "Michael O'Reilly and Kira Malou are probably the best Johnny and Baby we've ever had," says Karl.
Michael went straight from Bird Music College in Sidcup into the lead role of Johnny in the 2018 tour of Dirty Dancing. "I was 21 and it remains one of my best moments ever. But then it's one of the most iconic roles in any musical."
As it turned out, Michael, 25, had never seen the movie. "Part way through my audition, the director said he wanted a very similar tone in one scene to the same bit in the film. 'You've seen Dirty Dancing, I presume?' he said. 'Of course,' I lied. 'Great, then play it at this point like Patrick Swayze.'
"I watched the DVD that evening at home and of course, I hadn't done the scene anything like Patrick Swayze."
No matter, he got the part. "And it changed my life,"  he says. In more ways than one. In his final audition, he was introduced to Kira Malou, chosen to play Baby.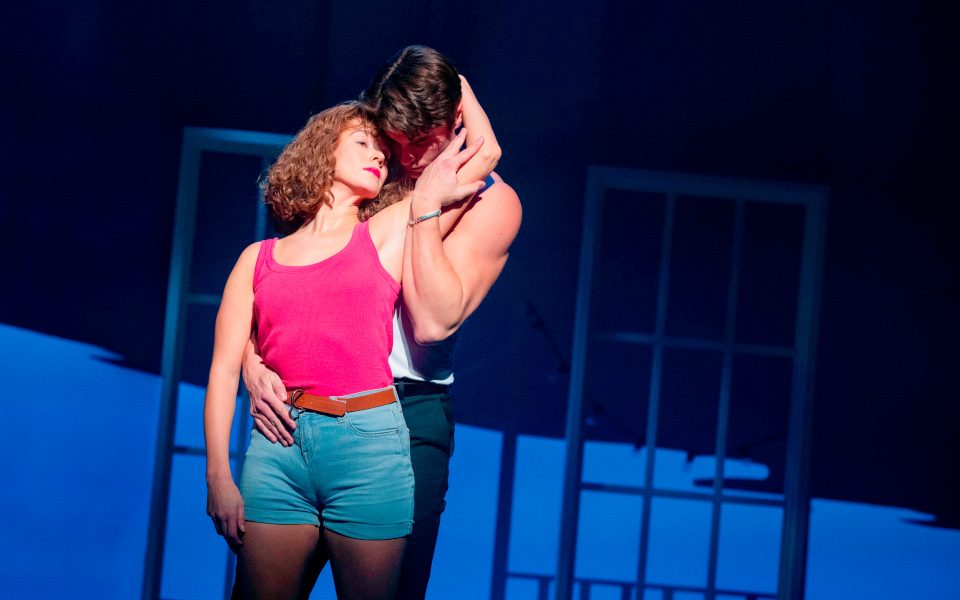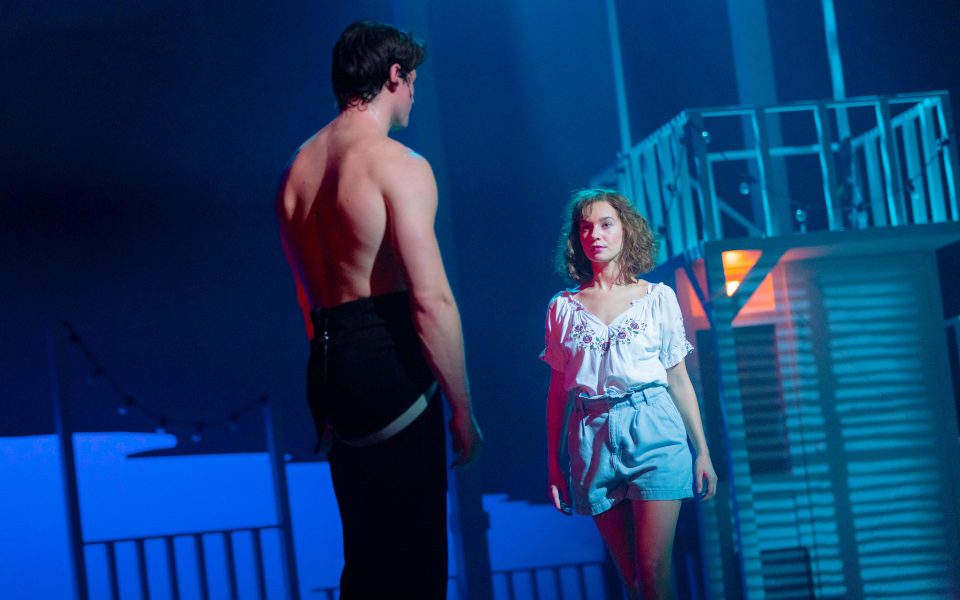 "When you're in a show like that opposite someone as beautiful as Kira," says Michael, "the inevitable is going to happen. We fell in love." They've been together ever since.
Kira, 27, had been on the Dirty Dancing tour in 2017 as a dancer and understudy to Baby, landing the role full-time when the show toured again the following year.
So how long did it take her to fall for her leading man? "Almost immediately. He was so kind and supportive, always in such high spirits. Four years later, he's still happy all the time."
All right but what happens if they have a row over their morning muesli? "We leave everything at the stage door. If ever there was a show that lifts your mood – whether you're on stage or in the audience – it's Dirty Dancing."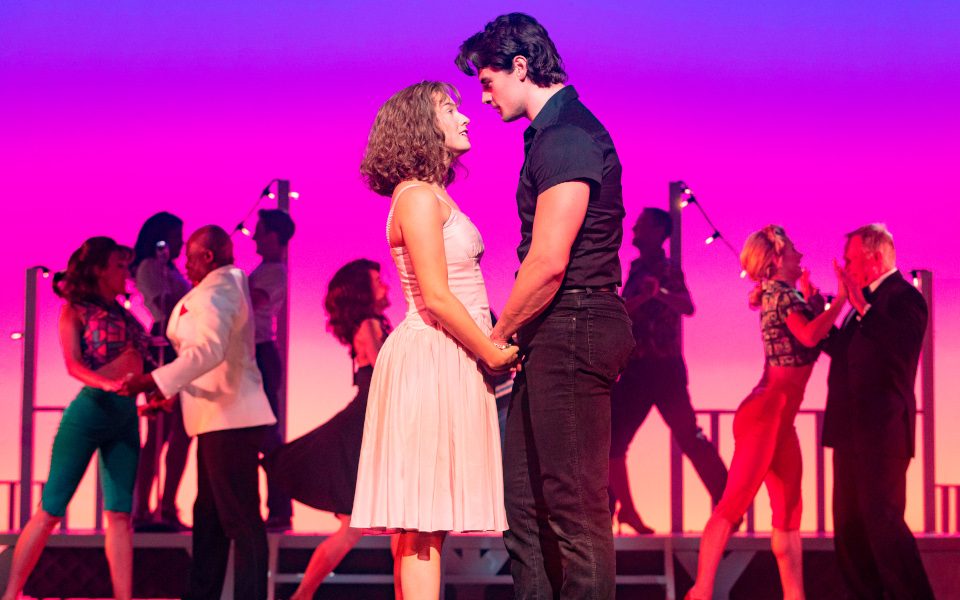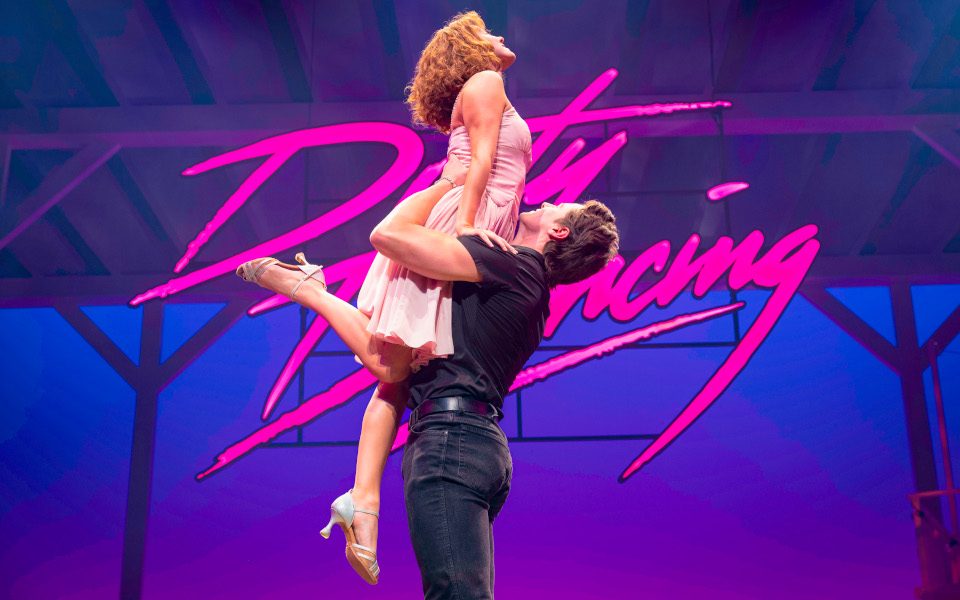 Leeds Grand Theatre Building Fund
As a Grade II listed building, we want to preserve Leeds Grand Theatre for future generations, making it more accessible, sustainable, and comfortable; everything we do will enhance your experience as a customer. All donations will be fully invested in ongoing projects, including improved access facilities, changing our lighting to LED, and investing in a new Flying system.