This year, Leeds Grand Youth Theatre (LGYT) is putting on a production of The Addams Family for the second time in its history. To celebrate its opening night, we sat down with principal cast members Miri (Wednesday) and Ellie (Morticia), who both played Ancestors in the first production eight years ago – their first time on stage with the Youth Theatre!
Written by Kate Southam
Leeds Grand Youth Theatre
How long have you both been in the Youth Theatre now?
Miri: I think this is our eighth year now! It's such a big part of my life. I feel like I've always been here.
Leeds Grand Youth Theatre runs in three groups, organised by age. What has it been like working together in the theatre for the first time?
Ellie: I've been counting down the days! I love being in the venue.
Miri: It's really nice, because I remember when some of those in Group Two were in Group One last year, so it's nice seeing them grow up.
What would you tell someone who is thinking about joining the youth theatre?
Miri: It's the best thing I've done in my life so far. I think you meet the best people; I've met some of my best friends here, and I've never looked back once. I think it's such a community feel, especially when you've been here for quite a while. It's like another family. It's not only taught me acting skills but social skills too.
Ellie: It really does shape you, and I definitely identify myself with it. I feel like it's a part of me.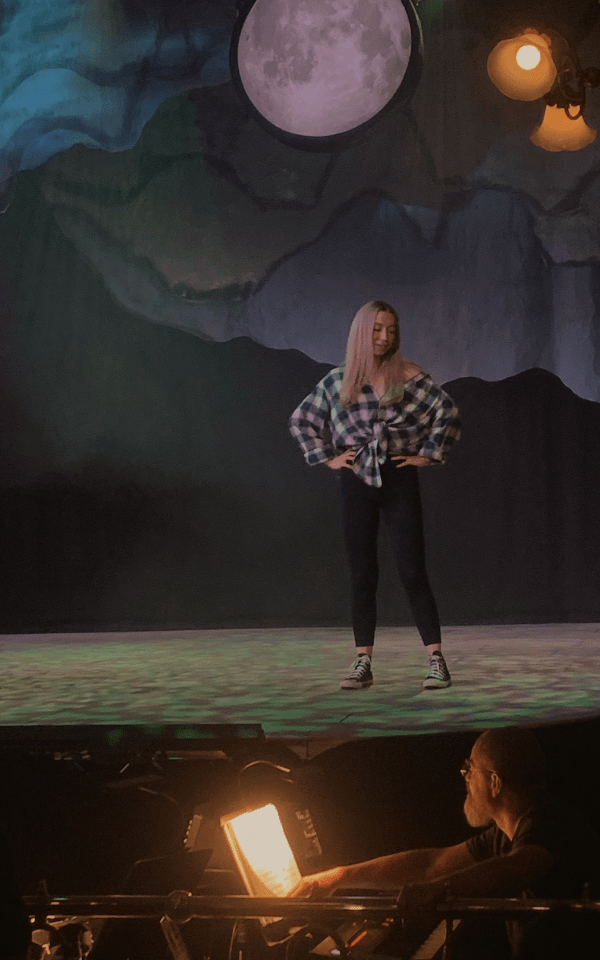 The Addams Family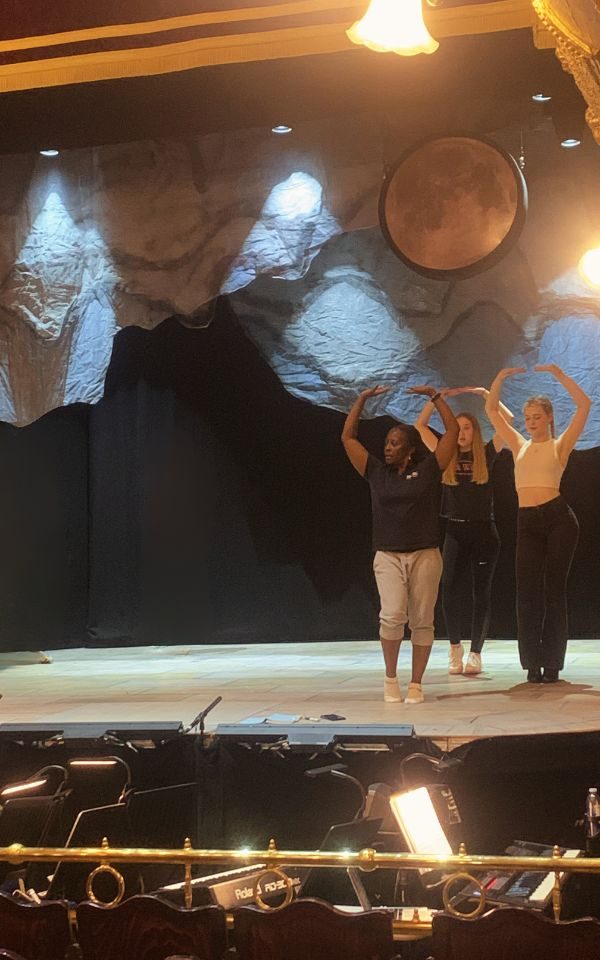 Your first role in the Youth Theatre was as Ancestors in The Addams Family. How did you react when you found out that you would be performing it again?
Miri: We found it really funny at first. It feels full circle. And obviously, when we found out that we were cast, it felt really full circle! It's a really good musical, so I'm glad that we're doing it again.
What's it like playing Morticia?
Ellie: I love her! I just think she's so cool. I like looking at how she was presented in the original cartoons, and then how other people have interpreted her. I feel like I need to emulate more 'Morticia' – I need to become her!
And what is it like playing Wednesday?
Miri: Really good, really interesting. I think it's good because she's such a well known character, so in a sense there's quite a lot to work off in terms of references to model myself on. I think she's really different to me as a person, which makes it easier and harder at the same time!
Have you got a favourite part of the show?
Miri: I love One Normal Night. Everyone likes that, the number is good. And it's quite a turning point in the show.
Looking Ahead
What would be your dream role?
Miri: That's so difficult! I would love to play Angelica from Hamilton, because I love her songs.
Ellie: I think Morticia right now! Any part in Chicago.
What's next for you both?
Miri: I'm doing it next year, but we'll be going into our A-Levels, so I think I'll take a step back to be in the ensemble. This will probably be our last show as principals.
Ellie: This will probably be my last show, but I haven't decided yet. It's hard to leave! I've been here longer than I've not been here, which is crazy to think about!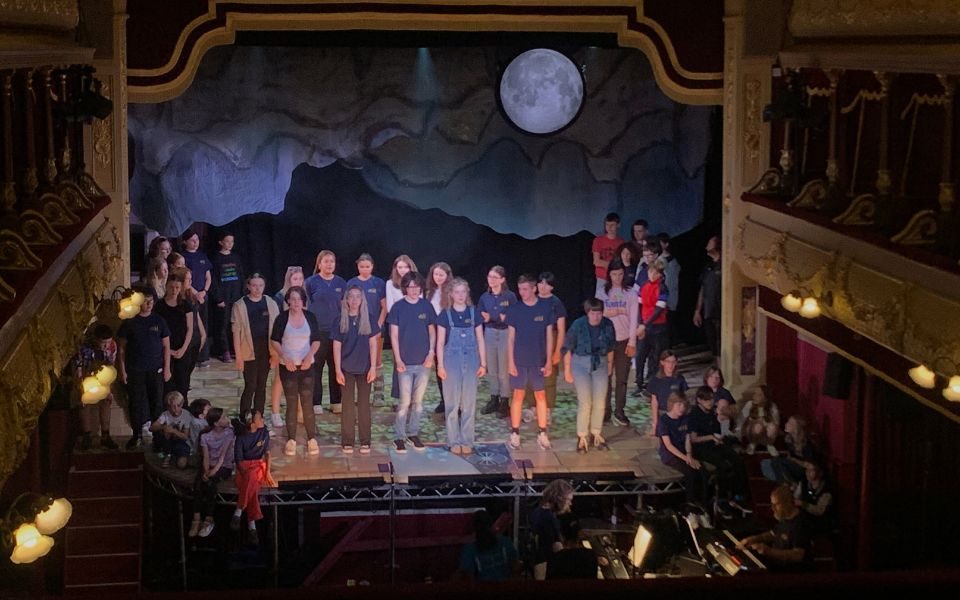 Looking Back
Eight years ago, our Youth Theatre produced their first iteration of The Addams Family.
As previously mentioned, many years before they would go on to take the stage as the iconic Addams themselves, Miri and Ellie took part in the production as ancestors – members of the show's ghostly ensemble.
In this video interviewing the original cast, take a look back at Miri and Ellie in the beginning of their time with LGYT.

This July, Leeds Grand Youth Theatre (LGYT) presents The Addams Family, their 10th full-length show at City Varieties. Everything will change for the whole family on the fateful night when they host a dinner for Wednesday's normal boyfriend and his parents.
This production is now sold out.
Leeds Heritage Theatres Engagement Fund
Every year, we work with over 10,000 young people across the city, in schools, youth groups and other sessions to help them build skills, confidence and pride through our creative learning and engagement programme. All donations to this fund will help us to continue our work and reach more people across the Leeds City Region.