To celebrate both International Women's Day and the opening of Northern Ballet's The Great Gatsby on 8 March, we spoke to First Soloist Dominique Larose who will be playing the iconic role of Daisy Buchanan at certain performances.
Written by Jessica Forrest
Dominique Larose
Tell us a bit about yourself and about your role as First Soloist
I was born in California, but this is my 10th year living in England and dancing with Northern Ballet. I really enjoy doing classical work, however I find Northern Ballet particularly special because of its unique storytelling emphasis. As a First Soloist, I am very privileged to have the chance to dance the lead roles, but I also get to be a part of the group work and build strong bonds with the other dancers in the Company.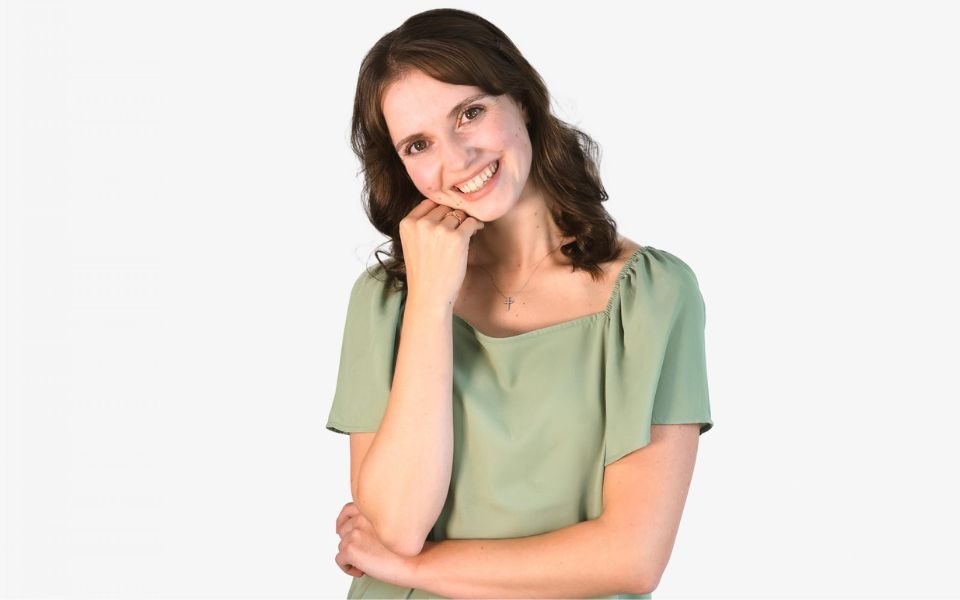 What does an average day look like when you're performing at Leeds Grand Theatre?
On a day when we have two shows we will come in for class three hours before the show. Then we will have about an hour break and then it's time to start getting ready. I usually start to prepare for a show 1-1.5 hours before curtain up. If I'm doing a lead role, I might style my hair before class to give me more time to test my shoes and try different steps after class. Then, after the matinee, we have a two-hour break before it is time to start getting ready for the evening show. I might need to change my hairstyle or make-up depending on what role I am doing in the evening.
On single show days we usually start with class at 11.30am and then we will spend the day rehearsing other repertoire or parts of the current repertoire until 5.30pm when we have a break and start getting ready for the evening show.
Who/what inspired you to become a ballet dancer?
I think my first ballet teacher, Ayako Takahashi, inspired me to dance because she believed in me and gave me confidence to pursue ballet as a career. I was also surrounded by very passionate friends and we would spend every weekend having sleepovers and watching YouTube clips of ballerinas like Ulyana Lopatkina, Evgenia Obratzova and Sylvie Guillem.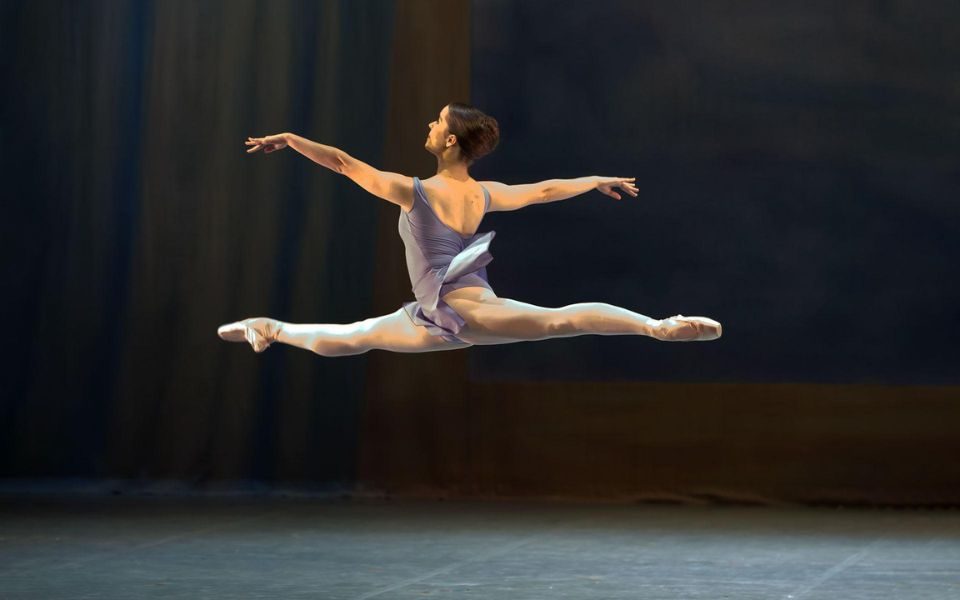 Today is International Women's Day, what female role models have you looked up to throughout your career?
I love International Women's Day because this question often comes up and I really love reflecting on the women who have been so influential in my life. My mum, for teaching me about hard work and passion. My ballet teachers, Ayako Takahashi and Lara Radda, because their belief in students has shaped me into the dancer I am today. Yoko Ichino (Northern Ballet's Rehearsal and Academy Director) because she keeps pushing me past what I believe my limits are – she doesn't let me be complacent. My friend, and former Northern Ballet Junior Soloist, Miki Akuta who taught me that, no matter what life throws at you, you should never give up. And the women I dance with everyday at work who push themselves and strive to be stronger, more rounded artists.
There are so many different roles that go into Northern Ballet productions from the Sinfonia to stage management and costume design. If you weren't a performer, is there another side of the show you'd like to work on?
I feel really privileged to work for a company in which, even though we have separate areas, we are very close knit and I have actually been able to dip my toe into the other fields including wardrobe and lighting.
I do love working behind the scenes and I think I can do an efficient quick change but I also have really enjoyed watching lighting sessions and seeing the show come to life… I wish I could have a role where I can just participate in it all!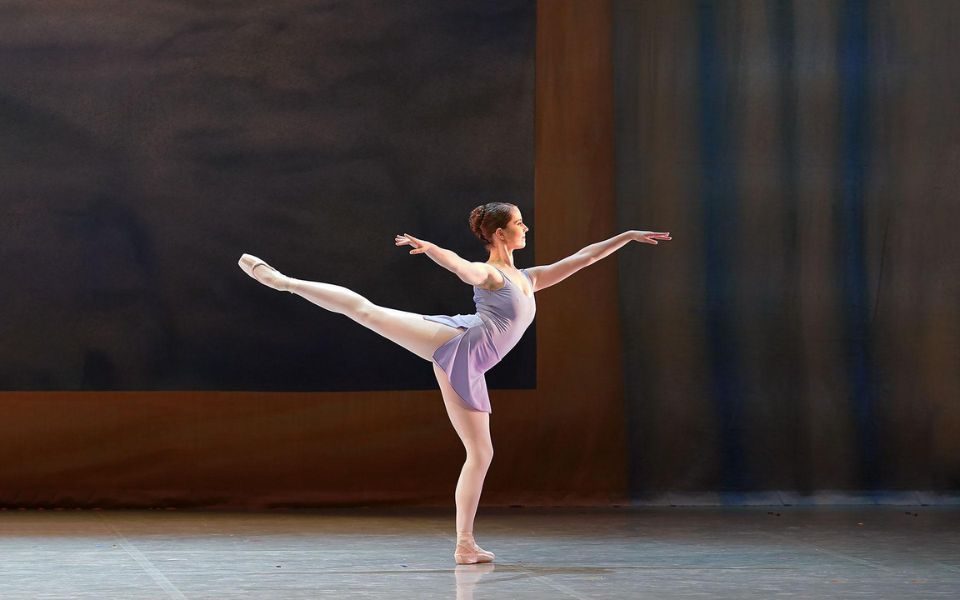 The Great Gatsby
In Northern Ballet's The Great Gatsby, you play Daisy Buchanan. Could you tell us about her character and what it's like to play her?
Daisy is an interesting character to play because of the variety of emotions she experiences in a very short period of time. Daisy has an excitement for life and the small joys it offers her and her friends. When she reunites with Gatsby her innocence is ignited; she is delighted to be back with the man she once loved. As the ballet progresses, you see Daisy fall back into the harsh reality of what her life has become. Even then she never truly faces the reality of her situation. She is human, she makes mistakes, but I think her humanity is what makes her so wonderful to portray.
How do you prepare for a role like Daisy? Do you have any pre-show rituals?
To prepare for the rehearsals and the role, I read the book and watched different adaptions of the story. I also go back and watch past videos of different casts to learn from the many different interpretations.
On the day of the show I will do class and then do my make-up and wig prep. Once my wig is on I'll go onstage and try some steps from the show and think about corrections while deciding which shoes I will wear.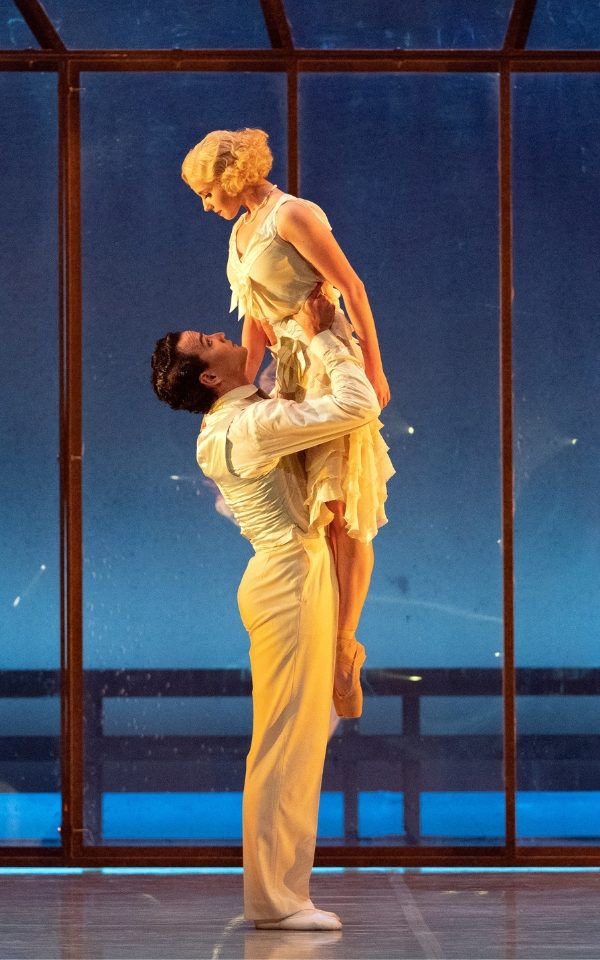 What are your favourite scenes to dance?
My favourite scene is the end of Act One pas de deux between Daisy and Gatsby. It is the first time they are alone together again and you can really see them evolve through the dance from being two shy adults who have become almost strangers, to the freedom they feel as they remember how they felt as youths.
If you could play any other character, who would it be and why?
I think if I could play any other character it would be Myrtle because Myrtle also goes through a vast array of emotions, but they are so different to Daisy. I would also love to dance in Myrtle's apartment because I think it is one of the most fun scenes in the whole show but I have never been in it!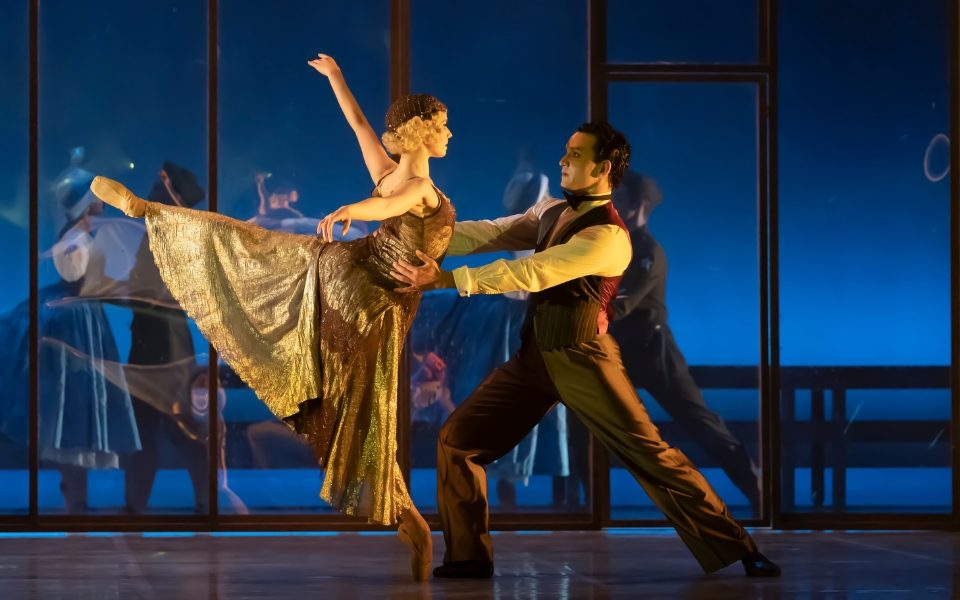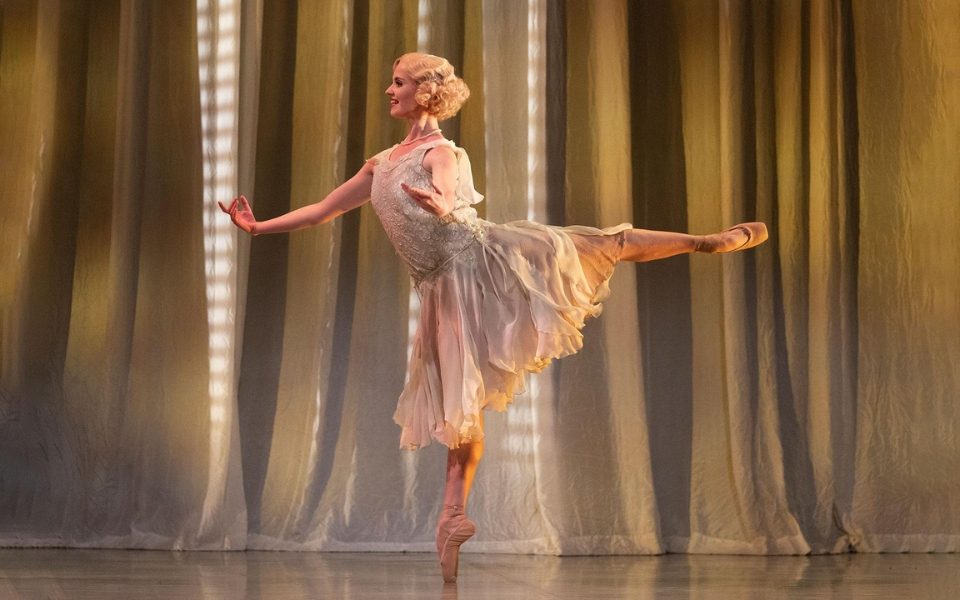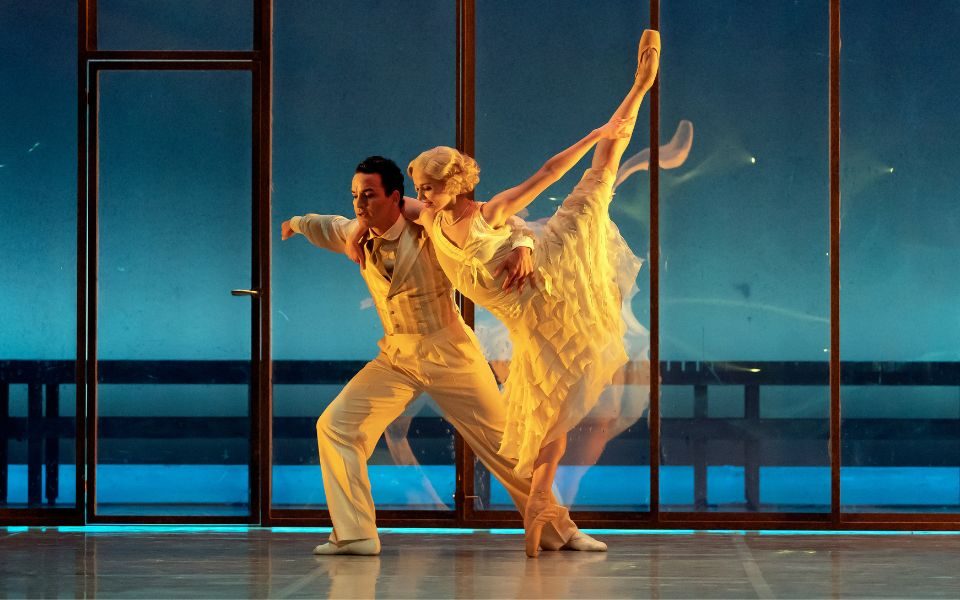 Even as we approach a century since its publication, The Great Gatsby remains so popular with audiences, why do you think this is?
I think it remains so popular because the overall themes of the story are still relevant today. One of the big themes in The Great Gatsby is this idea of the American Dream. Gatsby himself represents the American dream as a boy with nothing who creates a better life for himself as a man. Yet is it enough? Can we break through the barriers that social class has created and does love really conquer all? These are themes that run through the story that I think many people can still relate to today.
Leeds Grand Theatre Building Fund
As a Grade II listed building, we want to preserve Leeds Grand Theatre for future generations, making it more accessible, sustainable, and comfortable; everything we do will enhance your experience as a customer. All donations will be fully invested in ongoing projects, including improved access facilities, changing our lighting to LED, and investing in a new Flying system.