LGYT Alumni Join Imaginary Creative Team
Leeds Grand Youth Theatre isn't just about performing, there are also opportunities to get involved off-stage – even after you've left! Current and former members of our Youth Theatre have been hard at work assisting the creative team on this year's LGYT summer production, Imaginary.
Sarah Jarrett, Assistant Choreographer, and Gabriel, Assistant Musical Director, talk to us about their experiences with Leeds Grand Youth Theatre.
Written by Ellen Carnazza.
Why did you join LGYT?
Sarah: "I wanted to increase my confidence and have fun with a passion that I wanted to build on!"
Gabriel: "I joined LGYT all the way back in 2014! I was at primary school at the time, and remember having really enjoyed the drama activities that we had done in school and I wanted to do more. The Youth Theatre sounded like a fantastic opportunity to learn more about theatre and drama, to perform, and to meet new people with similar interests. It must have done the trick, because I never left."
What are some of the highlights of your time with LGYT?
Sarah: "It's hard to pick just a few because every time I was at LGYT I had a blast! But I do have to say that landing the role of Scarecrow in the Wizard of Oz was an absolute dream and if I could do it all over again, I would. My go-to answer would be the production week(s) because we all became closer, even when I thought it couldn't be possible to be closer to everyone."
Gabriel: "The Youth Theatre is always full of weekly highlights, however the biggest ones for me have been those that have improved my confidence as a performer; in 2019 I was given the opportunity to play Seymour Krelborn in our production of Little Shop of Horrors, a brilliant opportunity that massively enhanced my love of performing. Last summer, Group 3 staged Stars, a musical I wrote during lockdown as part of a summer showcase – it was a true honour to see the play performed with such enthusiasm and dedication from the brilliant Youth Theatre."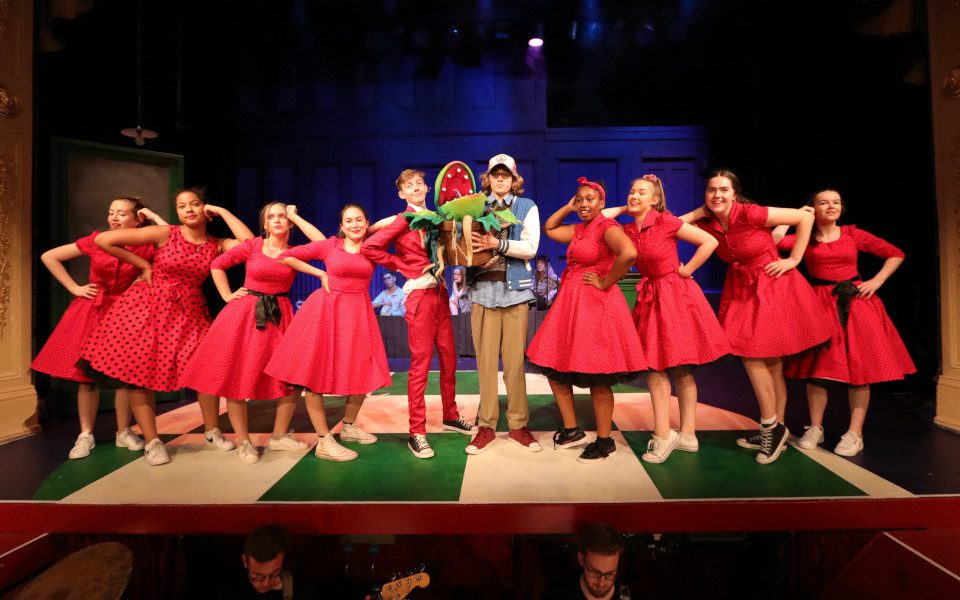 Tell us about Imaginary and the experience working on this with LGYT. How are you involved? 
Sarah: "I am Assistant Choreographer which means I shadow Dawn, the Choreographer, and learn the dances so that I can teach people who have missed the moves or are finding it difficult. At times I will also create some moves of my own. The experience is different on the other side. I am not a cast member, but the experience is so uplifting because I watch as these young people become more confident with themselves as time moves on."
Gabriel: "I'm the Assistant Musical Director for Imaginary, which means that I help out our Musical Director Pete Rosser by playing the piano during rehearsals and teaching the cast songs, and will play Keyboard Two in the band for the show. Discovering this new musical's script and score has been great fun, and the cast are all incredibly enthusiastic about getting stuck into learning it! This role is very new to me, and the whole cast's dedication and passion has made the experience both informative and incredibly rewarding."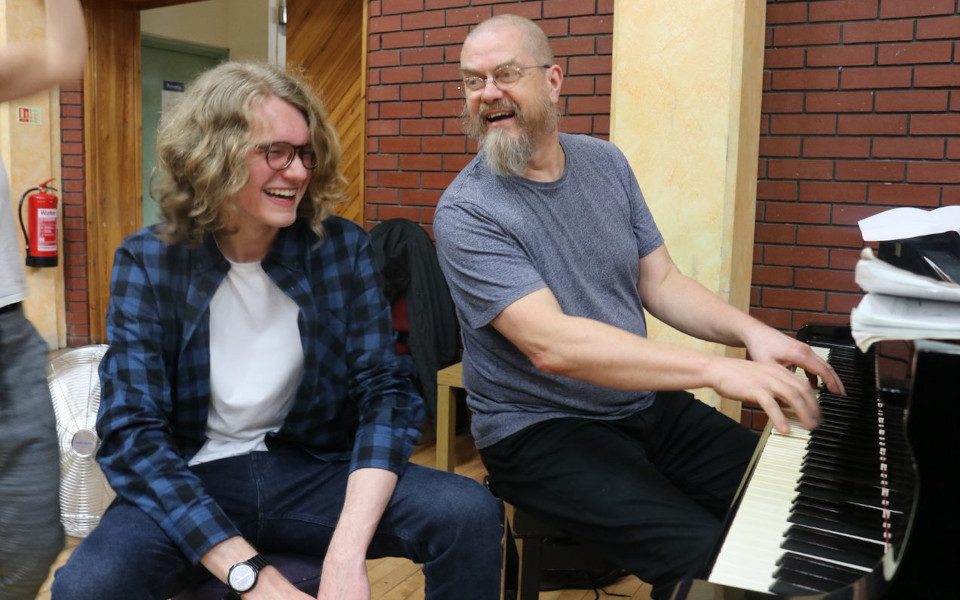 How has LGYT impacted your life? What have you taken from the experience? 
Sarah: "LGYT makes me feel warm and comforted, it always has and always will. It taught me how to be brave and confident even if I am under some stress (for example, having to sing in front of people). It taught me how to have fun with things even when I find them difficult and I have loved every learning process. Not only this, but I have made friends that I will keep in contact with for a very long time and everyone there becomes your family for awhile – it's so rewarding."
Gabriel: "LGYT has impacted my life tremendously. Over the years, it has significantly improved my confidence, not only in performance, but in many aspects of my life. I have made some fantastic friends and have been given amazing opportunities, both of which I will treasure long after I leave the Youth Theatre."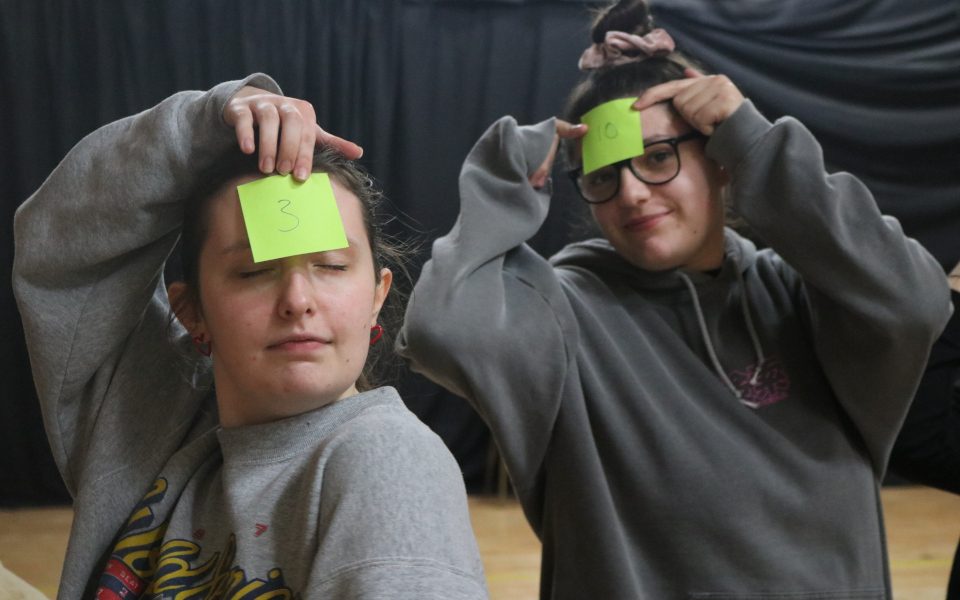 What would you say to someone thinking about joining LGYT? 
Sarah: "JOIN! It's warm, friendly and fun, it gives you a taste of the professional life as well. You will love it!" 
Gabriel: "I would say that they absolutely should! There is a place in the Youth Theatre for everyone. You might not think yourself an actor or singer or dancer, but the incredible LGYT creative team put in incredible effort into supporting you in all areas of stagecraft and will bring out a confidence and dramatic passion you never knew existed. LGYT is a place to make wonderful friends and lifelong memories, and I couldn't recommend it enough."
Imaginary: A New Musical
You can see the results of Sarah and Gabriel's hard work on Leeds Grand Youth Theatre's ninth professionally produced, full-scale musical, Imaginary: A New Musical, at the beautiful City Varieties Music Hall in the heart of Leeds from 29-30 July.
A show for all the family, Imaginary is an exciting, funny and inspiring musical about the wonder of childhood, the power of the imagination and what it means to grow up.
Director: Lizi Patch
Musical Director: Pete Rosser
Choreographer: Dawn Holgate
Book & Lyrics by: Timothy Knapman
Music & Lyrics by: Stuart Matthew Price