To celebrate #InternationalBeerDay on Fri 4 August, we visited our partner Kirkstall Brewery to take a look at how they're becoming a Leeds staple.
Written by Aaron Cawood, in collaboration with Kirkstall Brewery
The History
Iconic local landmark Kirkstall Abbey has a long and colourful history, though most might not assume that such a history would involve beer. The Cistercian Monks of the abbey are recorded to have been brewing beer from as early as 1152.
It wasn't until 1833 that Kirkstall Brewery Company started producing beer and thus continued the legacy. While the company is not the brewery we know today, it produced large quantities of well-regarded beer for over a century. It is estimated that during the 1870s, Kirkstall Brewery Company was producing 26,000 barrels per year – a number which would increase to 72,000 by the 1890s.
After ceasing trade in 1983, Kirkstall Brewery Company's building would eventually go on to become student accommodation. Our Kirkstall Brewery was changing the landscape for beer in Britain from around 2003, eight years before they'd go on to brew beers of their own.
American staples, such as Sierra Nevada and Oskar Blues, were first imported by Kirkstall Brewery – a moment in their legacy that would set them up to start brewing their own beer. In 2022, Kirkstall Brewery acquired Leeds Brewery, which had been a trusted brand in Leeds since 2007. Taking on a brand that had garnered so much support, the team at Kirkstall Brewery was extremely proud to be able to keep Leeds Brewery brewing in Leeds.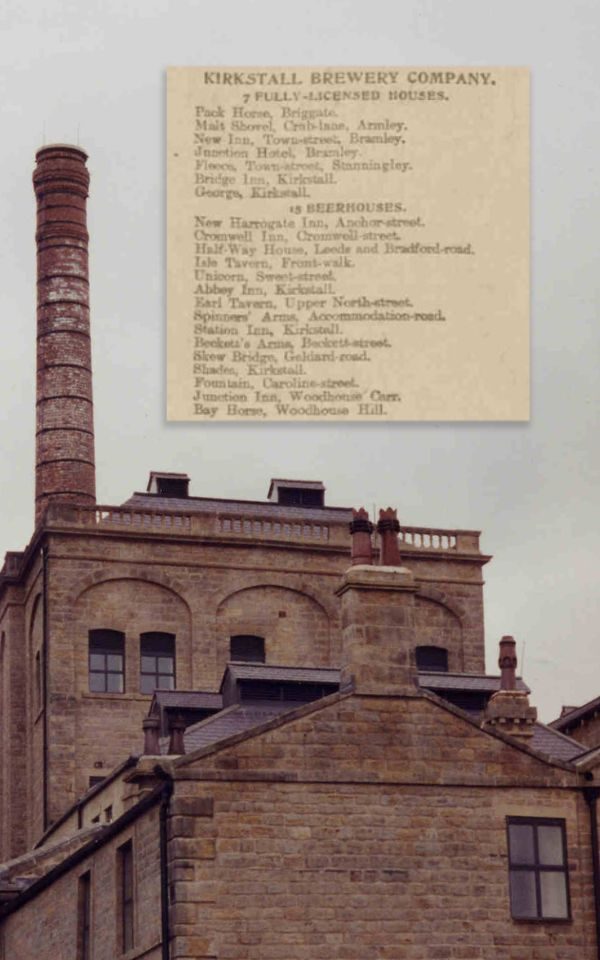 From new brews to pubs and exciting events, Kirkstall Brewery has continued to grow in recent years.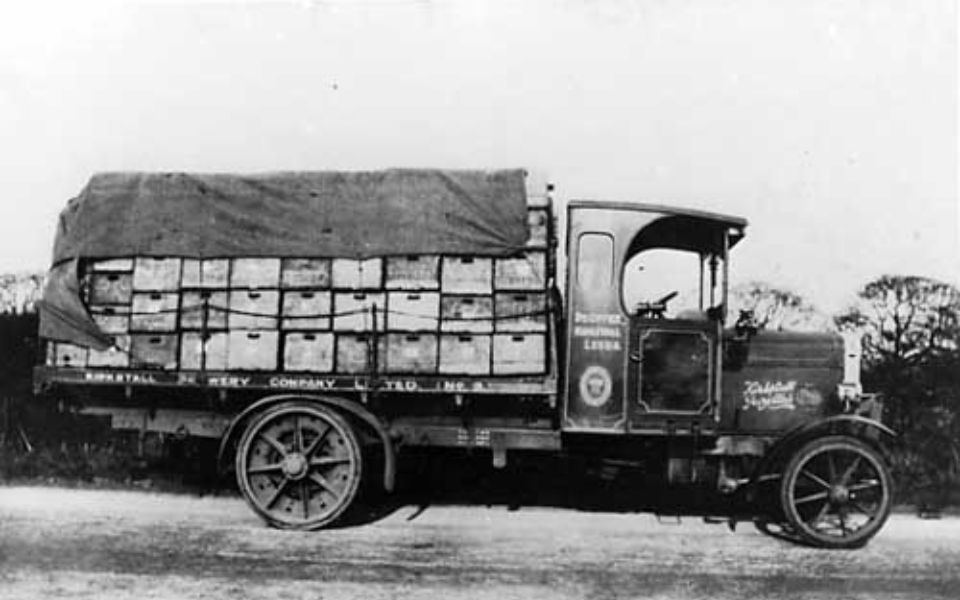 The Present
We visited the Brewery, Taproom and Kitchen over on Kirkstall Road to get a taste for what day-to-day life is like for their team.
Stepping first into the Taproom and Kitchen, Kirkstall Brewery's brand vision is apparent. There's an entangled feeling of the past and present coming together, so it was no surprise when James and Chris from their marketing team explained that they want their pubs to feel both new and old. Furniture throughout the space is restored and reclaimed from pubs of yesteryear. Even pieces like a large shelf unit from  the Leeds Archaeology Society doesn't feel out of place, now filled with classic beer bottles.
Once we'd spent a while enjoying the space (and their fantastic pizza), we headed into the Brewery for a tour of their daily operations. Since acquiring Leeds Brewery last year, they've increased production by 50% – and the scale of their work is apparent from the moment you set foot through the doors. It's a bustling space, packed with large scale machinery and fermentation vessels brewing beers that have fast become local staples. On-site, they have two cold storage units, an amenity which enables them to store kegs and casks more efficiently, ensuring consistency and quality before they're eventually shipped out.
And it's not just their own beers you can thank Kirkstall Brewery for. In parallels to how they'd gotten their start in 2003, imports like Sierra Nevada are stored on-site here before they too are sent out to companies across the area.
The Future
Right now can only be described as a time of growth for Kirkstall Brewery. As well as their work at Kirkstall Road, they continue to work on their own pubs. As well as their own Taproom, Kirkstall Brewery owns Kirkstall Bridge Inn, The Cardigan Arms, The Black Horse in collaboration with Brudenell Social Club, The Sparrow and The Station Hop. They're also set to open The Three Swords in Horsforth, including a collaboration with another of our partners, Northern Bloc, on a first-of-its-kind soft-serve Mango Lassi ice cream.
Their upcoming events could not be more exciting either:
Kirkstapalooza – 25 -29 Aug 2023
A weekend of live music, food and fun at Kirkstall Bridge Inn.
Leeds International Beer Festival – 7 -10 Sept 2023
A four-day festival celebrating the best of beer at Kirkstall Abbey.
Oktoberfest – 30 Sept 2023
Experience a classic German beer hall right at Kirkstall Brewery's Taproom.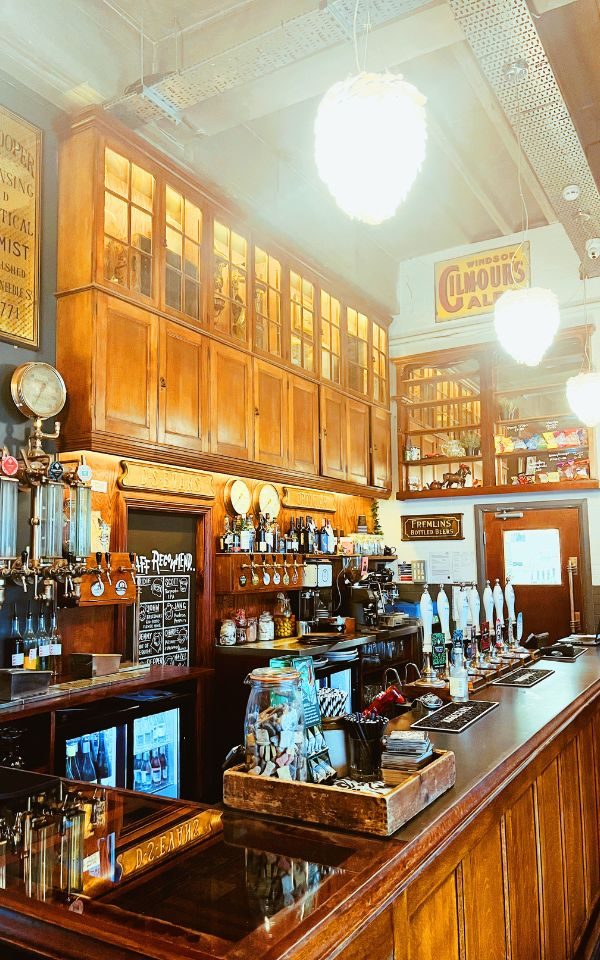 Theatre for All
At Leeds Heritage Theatres, we believe that the arts and culture have the power to change lives, improve well-being, and remind all of us of what connects us as humans.
We believe that theatre is for all.
With your help, we hope to increase and improve our Access performances offering for audience members with visual impairments or who are D/deaf or hard of hearing. Thank you.