Keeping the legacy of the 60s alive
Herman's Hermits join us at The Grand in one month for Sixties Gold on Sun 29 October. We spoke with legendary drummer Barry Whitwam about everything from Herman's Hermits to meeting Elvis.
Written by Pete Flatt
Herman's Hermits
In 1965-66 a British pop band – that many people today may not remember – sold more records than any other band in the world, including Elvis Presley and The Beatles.
They were called Herman's Hermits and they were one of the biggest selling acts of the 1960s. These Manchester hit-makers had 23 hit singles, 10 hit albums, and sold more than 80 million records. Their singles include There's A Kind Of Hush, Silhouettes, Can't You Hear My Heart Beat, Wonderful World, A Must To Avoid.
Ahead of his Sixties Gold UK tour (alongside Marmalade, Steve Ellis, Dave Berry, Spencer James of The Searchers, The Fourmost and Gerry's Pacemakers), Barry recalled that incredible meeting with Elvis Presley: "In 1965-66, we were on top of the world and out-selling even the King of Rock 'n' Roll himself. We were ending our US tour in Hawaii, going home the next day, when we had a call from Elvis' manager, Colonel Tom Parker, who said Elvis wanted to meet us. So the singer, Peter Noone, and I delayed our flight home and travelled across to his film set where Elvis was shooting his latest movie Paradise, Hawaiian Style. We met up and had an afternoon with him. He was a lovely guy, young like us, friendly, and polite. I think he just wanted to find out a bit more about this new band from England that was selling more records than he was!"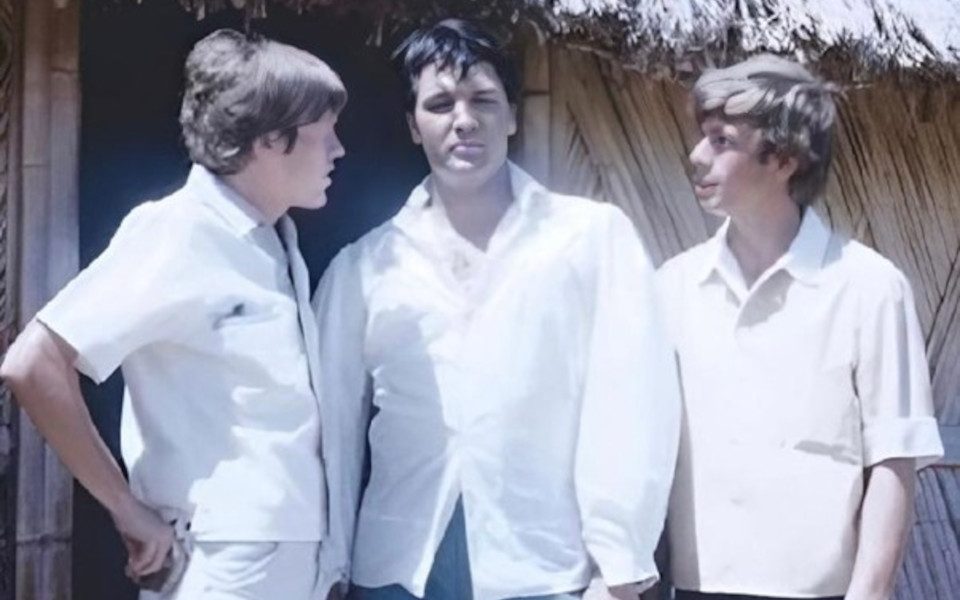 The drums
"I have been playing the drums for 65 years and 60 of those have been as a professional with Herman's Hermits," said Barry. "Being paid to hit things with sticks has taken me around the world, allowed me to play to millions of fans, and has introduced me to some amazing characters – not least Elvis."
Barry believes drumming has helped him to stay fit and healthy over a 60-year professional career. "I still love playing the drums – it's a great way to keep both mind and body in good shape."
The Sixties Gold Tour will feature seven legendary 1960s bands who have sold over 140 million records between them.
Barry said: "I can't wait to play alongside my mates – these 60s tours are great fun and the audiences are fantastic – so knowledgeable and enthusiastic for these wonderful songs. We're all keeping the legacy of the 60s alive – come and see us!"
Leeds Grand Theatre Building Fund
As a Grade II listed building, we want to preserve Leeds Grand Theatre for future generations, making it more accessible, sustainable, and comfortable; everything we do will enhance your experience as a customer. All donations will be fully invested in ongoing projects, including improved access facilities, changing our lighting to LED, and investing in a new Flying system.