James William-Pattison Interview
After winning over audiences as Desperate Dan in our very own Rock 'n' Roll Panto last year, James William-Pattison returns to Leeds, this time in the role of Owen and as the Co-Music Director in Fisherman's Friends: The Musical.
A multi-talented actor-musician, James tells us about where he grew up, his past jobs and why Leeds is his favourite location on tour!
Written by Ellen Carnazza.
Where were you born?
Hartlepool
What other cities in the UK or other countries have you lived in, or have a strong connection to? 
I lived in America from age 18 to 21 while I was volunteering for a performing arts organisation called The Young Americans. I lived in London for about six years while I was at Drama School and starting my career, and now I live in York.
Which school/s did you attend and where did you train professionally?
I went to Manor College of Technology, a comprehensive school in Hartlepool, where the drama department was so inspiring; they are the main reason I'm a professional actor today. I went to Mountview Academy of Theatre Arts for my professional training, on their Actor Musician degree course.
Are any of your family/friends in the theatre or arts world?
My family love the theatre but aren't in the 'arts world'. My sister got a Theatre degree, but decided not to pursue a career in this industry; the skills she gained have come in very handy in her career as a teacher though!
Which tour venue are you most looking forward to visiting and why? Do you have any connections with any of the places you are visiting on tour?
Leeds! I did panto at The City Varieties last year and absolutely loved working in Leeds, so I'm excited to go back there and see all my friends who work with Leeds Heritage Theatres, and also some friends who are in this year's panto cast!
Are there any previous acting or performing jobs you have done which are particularly unusual?
The most unusual was probably recording a panto with The Garage Theatre in Norwich, during winter lockdown 2020. Performing a three-hander children's panto to nobody except the creative team and cameramen, whilst following all of the rules in place at the time – not something I'd like to experience again. A wonderful job though with some of my best friends, so it was worth it!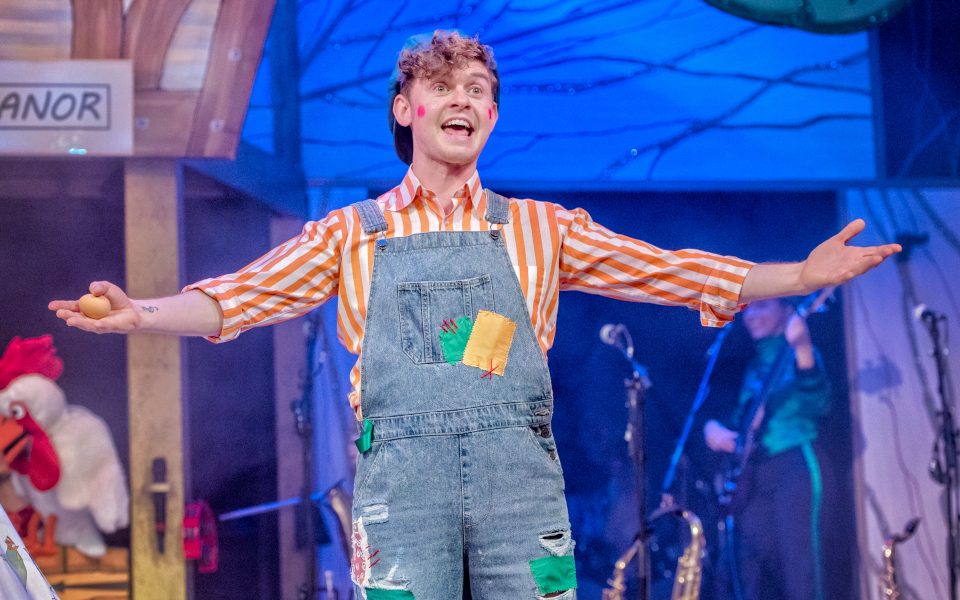 Do you have any unusual or interesting hobbies/talents?
Growing up one of my hobbies was being a stilt-walker in parades and carnivals. Nowadays it's just playing as many instruments as I can!
Do you speak any other languages?
I studied German for five years at secondary school and ashamedly remember very little of it. I also picked up a bit of Japanese when I was travelling and teaching there.
What is your favourite Fisherman's song?
Widow Woman. It was in the show in 2021, but unfortunately it didn't make it into the newest version, as the scenes were all rewritten and restructured.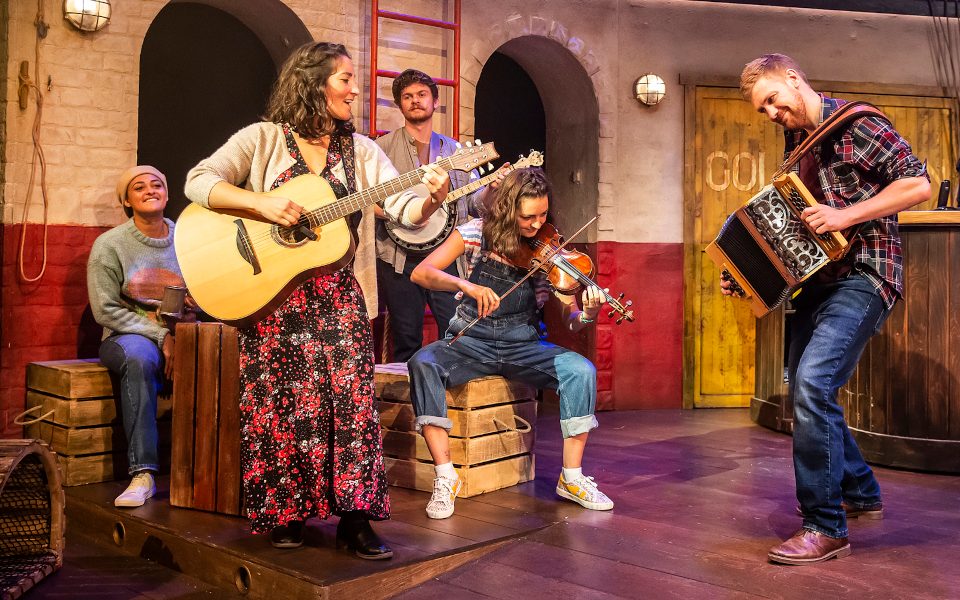 Did you do anything interesting during lockdown?
I was very lucky to have been involved in the creative process of ABBA Voyage as the understudy motion capture artist for Bjorn Ulvaeus. We were workshopping and rehearsing during summer 2020 (all socially distanced), and then recording took place in September/October. None of the understudies were called up for recording in the end (which is a good thing as it means none of our friends fell ill), so we basically spent a whole summer pretending to be ABBA, playing and singing their songs, and acting like megastars!
Anything else you want us to know?
I grew a moustache for the show – I'm going to see how long it can get by May!