For International Music Day on Sun 1 October 2023, we're looking forward to the month ahead at City Varieties Music Hall. From throwback hits to fresh talent, October is packed with musical magic at the nation's longest running music hall.
Written by Aaron Cawood
Throwback Hits
We're throwing it back at The Varieties in October, from 1950s rock 'n' roll to the Four Seasons of the 1960s. Starting on Tue 3 Oct 2023 with Songs from the Rat Pack, the 16-piece Leeds-based Northern Swing Orchestra will be raising the roof with the memorable music of Frank Sinatra, Sammy Davis Jnr., and Dean Martin. And keeping it classic, Judy Collins brings her 50+ year expertise to the stage at The Varieties on Wed 11 Oct 2023 – most notably celebrating her most recent, and first self-written, album.
Magic is in the air on Thu 12 Oct 2023 as Lindisfarne reminisce on their 1977 LP. Featuring unforgettable songs like Meet Me On the Corner, we couldn't be more excited to have Lindisfarne back at The Varieties. As far as unforgettable songs go, it's hard not to think of Gareth Gates: The Best of Frankie Valli and the Four Seasons on Tue 24 Oct 2023. Combining his own talent with West End stars of Jersey Boys, Gareth Gates will be giving a performance you can't take your eyes off.
And if Lindisfarne makes you want even more Folk, you won't have to wait long, as Fairport Convention return to our stage on Wed 25 Oct 2023. Celebrating their 56th anniversary, the band will be bringing their inimitable passion to Leeds and reminding us what makes them 'an institution, a festival, purveyors of memories, and keepers of the folk flame' (Folk & Tumble). The Story of Guitar Heroes is a celebration of the iconic history of guitarists for the past 50 years, and they'll be rocking The Varieties Sat 28 Oct 2023. From Hendrix to May and even Slash, it's an experience unlike any other.
It's Martin Stephenson and The Daintees next to celebrate the band's historic tunes as well as their newest album, You Belong To The Blue. From busking to hits like Boat To Bolivia, this tour-de-force will be at The Varieties Sun 29 Oct 2023. And we're rounding out the month with Kenny Thomas on Tue 31 Oct 2023. From a debut album with 600,000 sales in 1991 to a career accruing eight Top 40 hits, Kenny Thomas is returning to Leeds for the first time in 20 years and it won't be one to miss!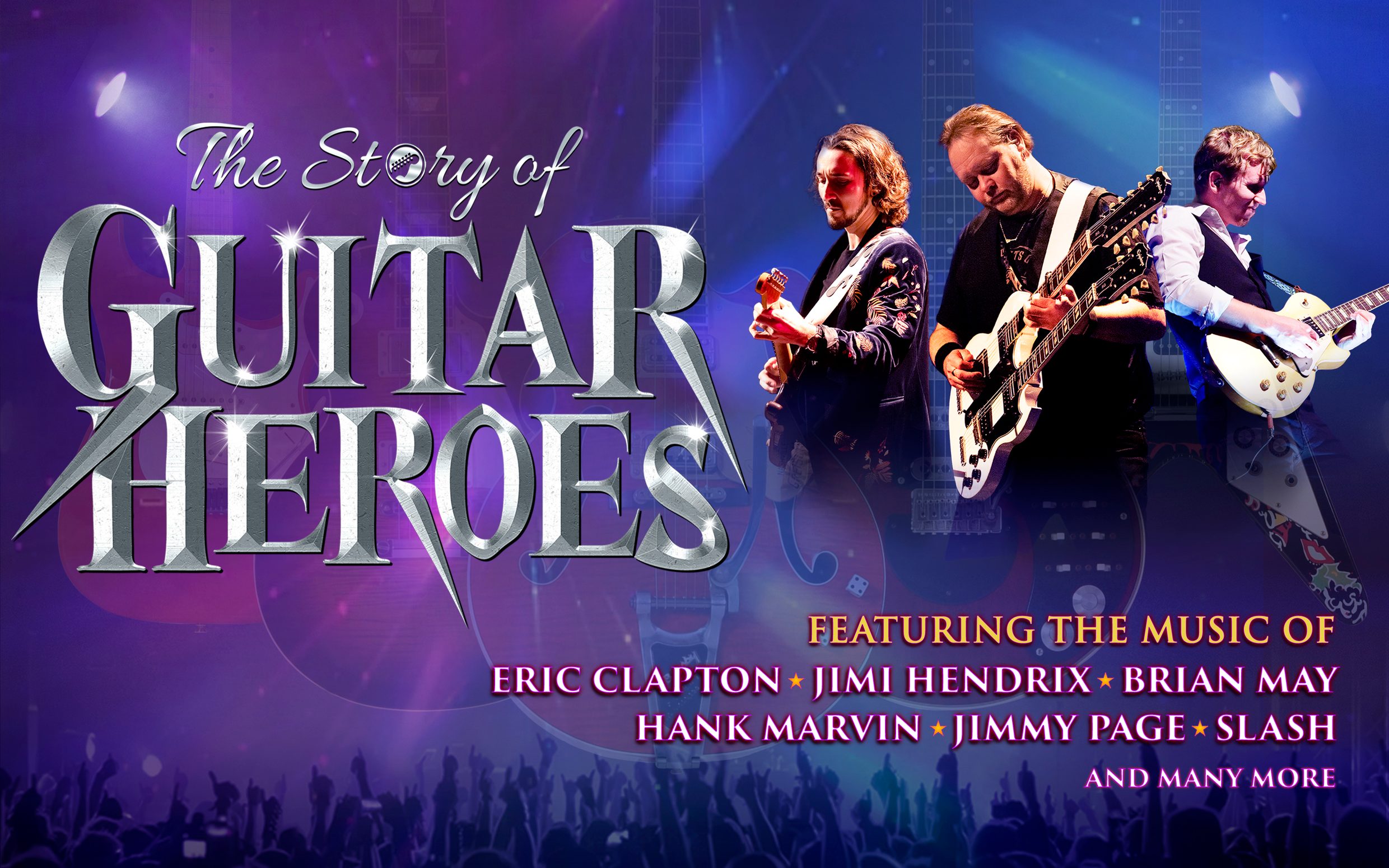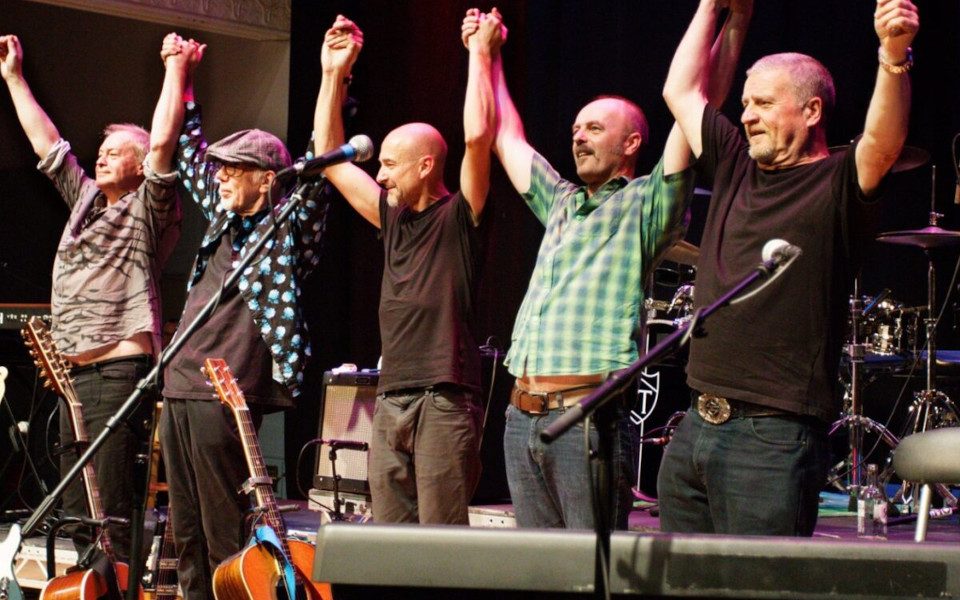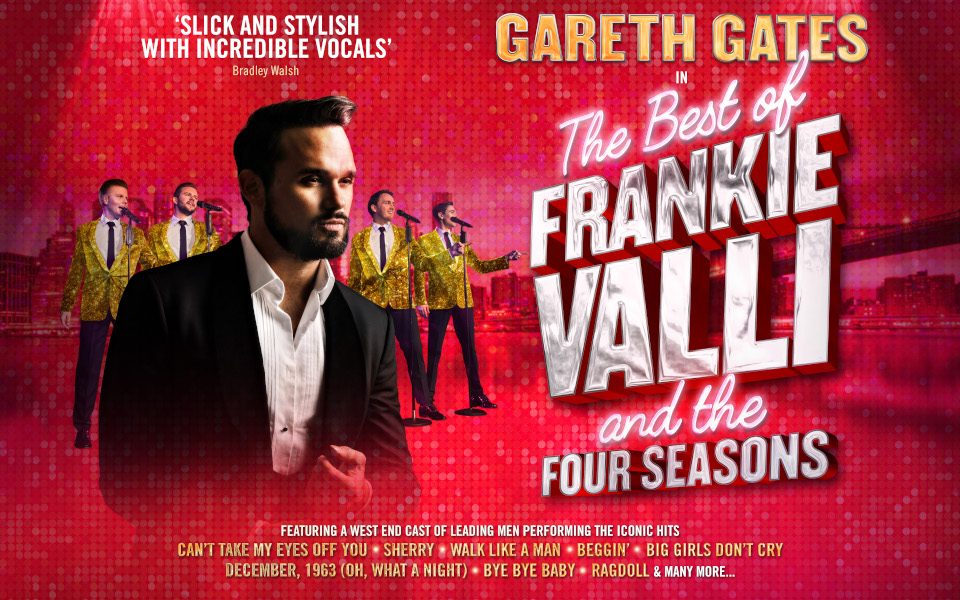 Trending Now
At The Varieties, talent is timeless. As well as our line-up of classic stars, we're welcoming newer trending talents to our stage in October.
La Voix has become a drag powerhouse across the UK. She's performed for The Royal Family, the judges of Britain's Got Talent (all the way to the final), and even the audiences of Leeds many times! She's made fans out of the likes of Jennifer Saunders and Dawn French, but her talents do not end at comedy. Her vocal talents earned her spots on Queens for the Night and Queen of the Universe, where she made it to the semi-final. La Voix will be bringing her incomparable voice to The Varieties with a live band on Fri 6 Oct 2023 – and whether you're a music fan, a drag fan or a comedy fan, she's set to give the audience a night they'll never forget!
If you've not seen a video of the way Choir!Choir!Choir! transform an audience, hit play below and prepare to be impressed. This Canadian group put a new spin on choir performance, teaching the audience and turning them into a perfectly tuned troupe! What started as a weekly drop-in group in 2011 has become a global phenomenon, amassing huge numbers in fundraising support and across social media. All you have to do is show up, and they'll teach you your parts! Come along on Mon 9 Oct 2023 and discover talents you didn't even know you had. And, if you're more interested in throwbacks, you're still in luck – this show is TEEN SPIRIT: An EPIC 90s Singalong!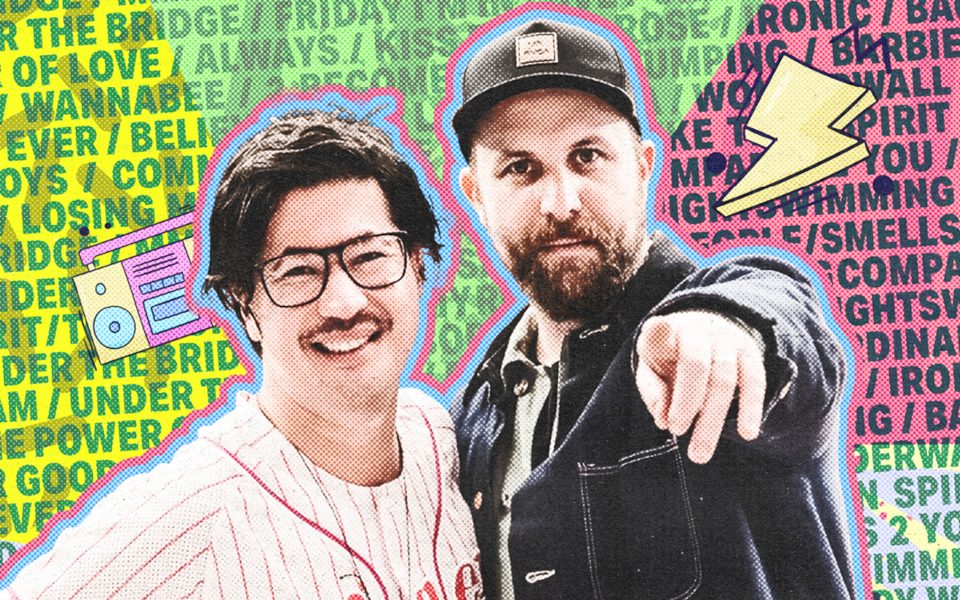 City Varieties Music Hall Building Fund
The City Varieties Music Hall is the gem in Leeds' crown. As the city's oldest theatre, we want to ensure that Britain's longest, continuously operating music hall is here for future generations, making it more accessible, sustainable, and comfortable. All donations will be fully invested in the building and equipment and will enhance your experience as a customer.