The Haunting of Leeds Heritage Theatres
Every old theatre has a ghost and Leeds Grand Theatre and City Varieties Music Hall are no different. In fact, due to our colourful and wild history, it seems there may even be more than one in each venue. Read on (if you dare)…
Written by Bryony Jameson and Kelly Scotney.
Ghouls of The Grand
Leeds Grand Theatre is renowned for its spooky shenanigans, with many people reporting they have seen or felt something whilst in the building.
Probably our most famous ghoul is the illusive Lavender Lady. Rumour has it that she's fond of joining theatre patrons in the Balcony leaving behind her distinctive lavender scent. After supposedly being stood up by her beau, she particularly likes to look for single men.
Or maybe you've felt a ghostly sensation when sitting in the Dress Circle – our second spook is known as The Cavalier, a mystery gentleman dressed in costume who likes to wander the Dress Circle. Did he perform here or was he just a theatre-lover?
And finally, there's the mysterious waiter, who is often spotted disappearing between two pillars at Upper Circle level. When surveying the building for the Transformation project in 2005, it was discovered that there used to be a door through to the Upper Circle bar in the very spot he vanishes. How's that for staff dedication!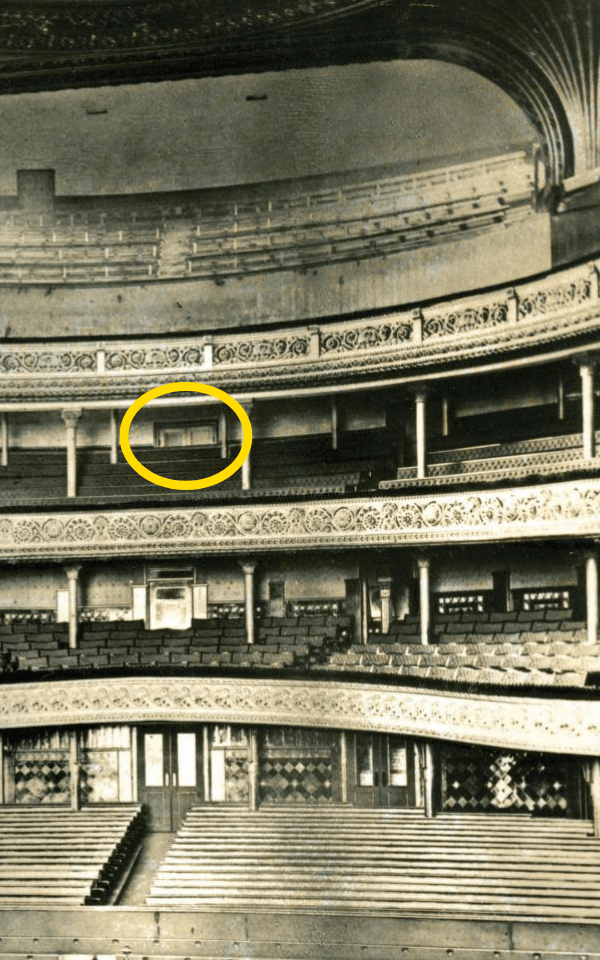 Visions of The Varieties
With such a colourful past, it's no wonder there have been reports of ghostly goings-on at The Varieties.
Some of the strange things that have been reported through the years include: a man in a bowler hat sitting by a piano, a pair of disembodied legs walking up the stairs, a gentleman wearing a First World War coat and a variety of poltergeist activity (slamming doors, cold spots, heavy breathing and touches from unseen hands).
The Good Old Days has also seen its fair share of haunting happenings – with a sewing machine in the Green Room starting up despite no-one else present, and a performer (who refused identification in 2001 when this was reported) who was pushed down the stairs before they went on stage. A witness saw this and echoed that the performer was thrown but that no one else was there.
However, the most persistent of the spirits seems to be The White Lady. This apparition is said to be a female vocalist who once performed at the music hall. It is said that it is good luck if performers see her at the start of a run of shows, but not all who have experienced this will testify. One witness claims that he spent the night in the music hall and slept in the Dress Circle's bar. He says that he was woken in the night and noticed the room was ice cold, it was then he spotted a woman in a crinoline dress standing over him. He screamed in fright and the woman seemed to just vanish into thin air!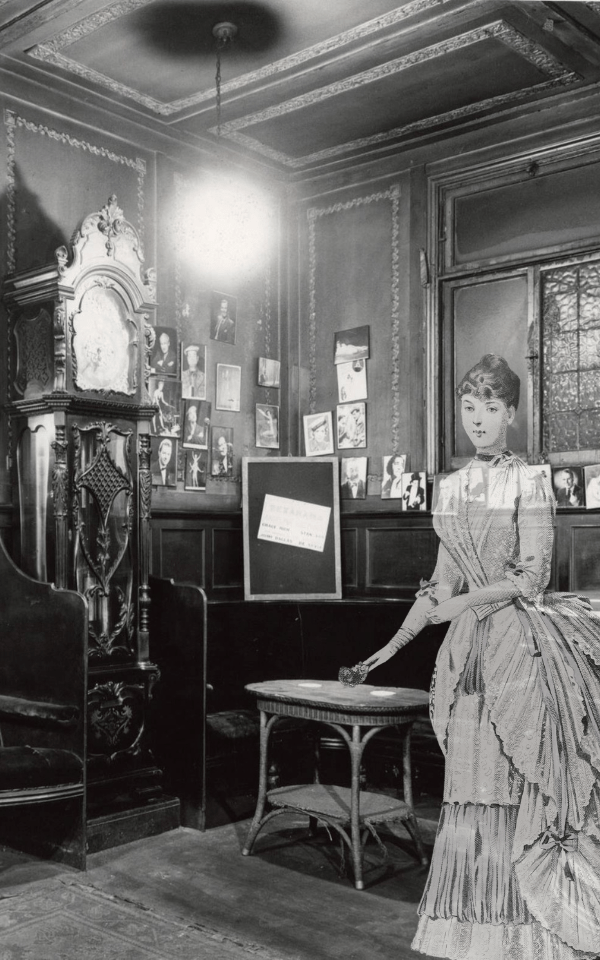 Our Learning and Engagement team and Technician TJ recently met up with Leeds TV to talk through some of the eerie goings on at The Varieties where staff still regularly experience some unexplained sensations.
If you ask any staff member across both Leeds Grand Theatre or City Varieties Music Hall, they will have some kind of story to tell. But do you believe them?
Have you experienced anything ghostly in our venues? Please let us know!
City Varieties Music Hall Building Fund
The City Varieties Music Hall is the gem in Leeds' crown. As the city's oldest theatre, we want to ensure that Britain's longest, continuously operating music hall is here for future generations, making it more accessible, sustainable, and comfortable. All donations will be fully invested in the building and equipment and will enhance your experience as a customer.