Getting To Know Annalene Beechey
'Whistle A Happy Tune' because the multi award-winning Broadway production of The King and I returns to Leeds Grand Theatre on 31 October! We spoke to leading lady Annalene Beechey about starring in the greatest golden age musical. 
Written by Ellen Carnazza
About Anna
What first attracted you to the part of Anna?
Absolutely everything! Anna has a wonderful journey throughout this show, she's tough, feisty, funny, warm and believes passionately in the power of knowledge. She also has the most beautiful songs – vocally and lyrically.
What were your first thoughts when you were offered the role?
I was, and still am, very honoured to play this role. It's a Rodgers and Hammerstein classic musical and Bartlett Sher's Tony Award winning production is simply beautiful. I was also maybe a little worried about dancing the polka in that huge skirt!
If you could go back in time and meet the real-life Anna, what would you say to her?
I'd tell her how extraordinary she is. A courageous pioneer. And how much I admire her. I'd have questions: How/why did she do it? How frightening it must have been to move herself and her son to another country, speak another language and adapt to a different culture.
There is a real love story at the heart of the musical. What do you think attracts Anna to the King?
There is a tremendous amount of respect between Anna and the King, which grows throughout the show. Anna sees in the King a man who wants to know everything, and to be the best that he can be to protect his people, which sparks in Anna a challenge, and a sort of mutual admiration.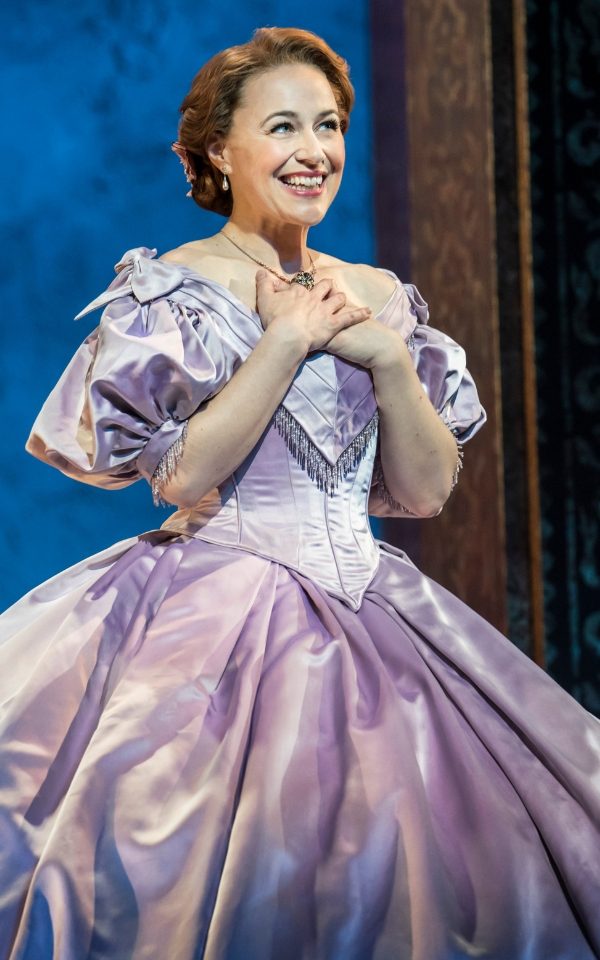 The King is a very single-minded character. What qualities does Anna have to win him around to her way of thinking?
I'm not sure she ever does! But what she does do is spark even more questions in him. Anna constantly challenges him to look at every angle, and to do the right thing. He was a very progressive King, and she could offer the real knowledge and experience of the Western world which she understood would be invaluable to him.
In lots of ways Anna was a modern woman. Do think this is why the story has stood the test of time?
Very much so. If you ignore the period costumes and just look at the bare bones of this story, you see a single, working mother doing the best she can for her son. She fights for what she believes in, and cares very deeply for the world in which she is preparing her pupils to live.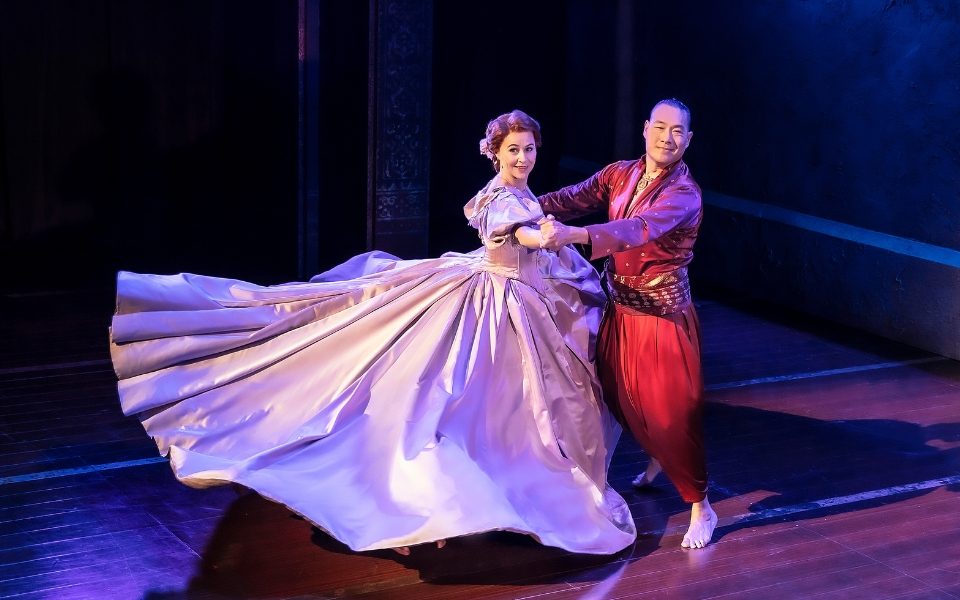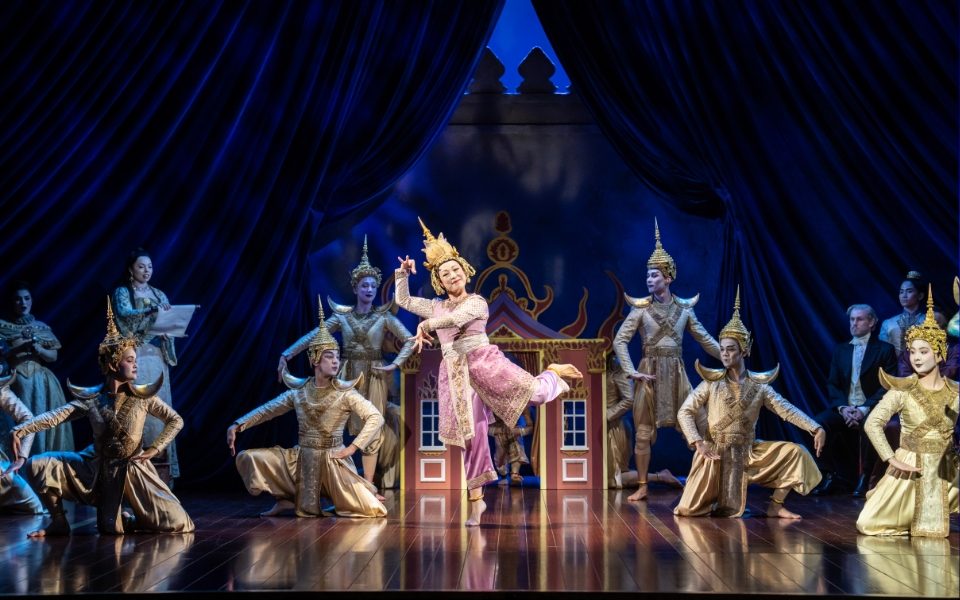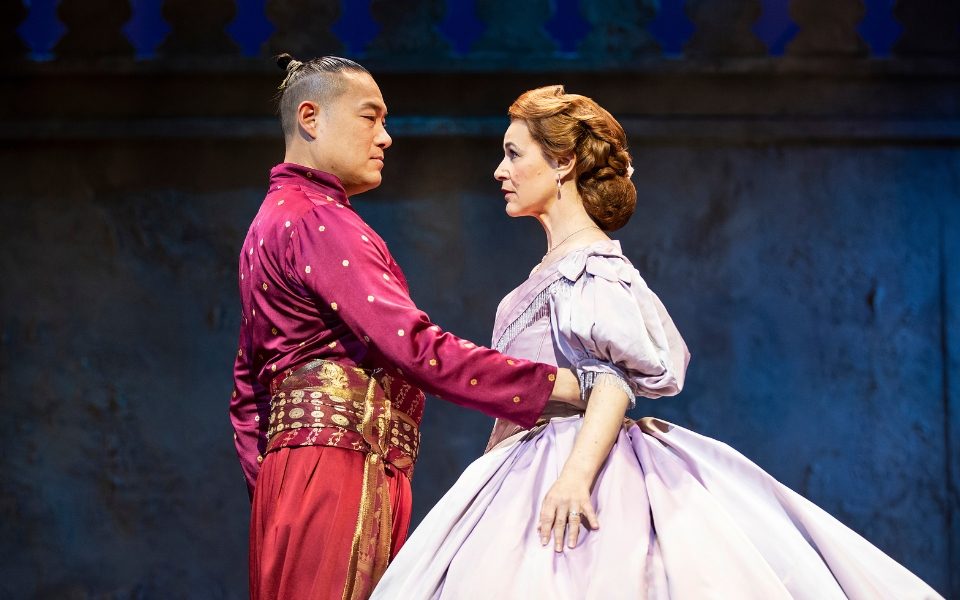 Performing in The King and I
What are you doing to prepare for the role?
It's an enormous role. Requiring physical, vocal, and emotional strength. The dialogue is fast paced with lovely long scenes to get your teeth into, so I'm revising like crazy. But mainly I'm building up my stamina. I run and I do yoga regularly. You need a strong core for the corset and large skirts.
What's it like to dance in a crinoline?
Hard. You stop and it keeps moving. And it's very heavy, almost 20 kilos in weight!
BroadwayWorld describes your voice as "angelic" and "a pleasure to listen to". How do you take care of it?
That's very lovely. I look after it. I steam my voice, drink lots of water, wear a lot of scarves in the colder months and try not to eat too much chocolate…!
What's the most challenging aspect of touring?
Being away from my family. I have a husband and two children, so thank goodness for technology, but as long as I can see them at the weekends, we're all ok.
When you're on tour – what's the one thing you can't live without?
Only one thing? I hate to admit it, but it's my phone. Aside from that. Earplugs! And my pillow. I need my sleep.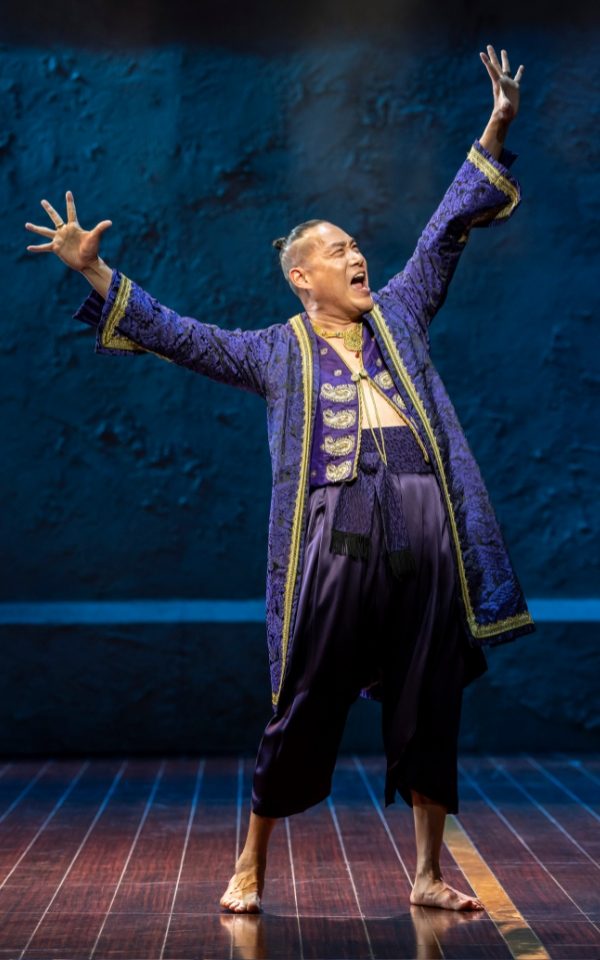 The Show
What's your favourite number in the show?
Hard to choose. The ballet is extraordinary. The first time I saw the cast perform it in the rehearsal room, I cried. It took my breath away. And still does. It's a privilege to watch our incredible dancers perform this up close. Out of the songs I sing, I love performing Hello Young Lovers.
What do you love most about musical theatre?
It can communicate on so many levels all at once. Music, drama, dance all colliding in a burst of emotions, and it doesn't shy away from that. A good musical should take you through it all in one night, the tears and laughter and everything in between. The drama of dialogue is underscored to heighten each emotion, characters sing because words simply aren't enough and dance because only their bodies can release the feelings they are experiencing. Pure escapism.
What can audiences expect from the show?
Bartlett Sher's multi–Tony Award winning Lincoln Centre Theatre production is elegant and classy. Broadway star Darren Lee is reprising his role as the King, having played him in the US. The show has the most glorious Rodgers and Hammerstein score with songs like Whistle A Happy Tune, Getting to Know You, Shall We Dance and so many more. It's heart wrenching, funny, intimate, passionate, and opulent. There is so much to enjoy with this production but at its heart it's simply an extraordinary true story of the King of Siam and an English schoolteacher.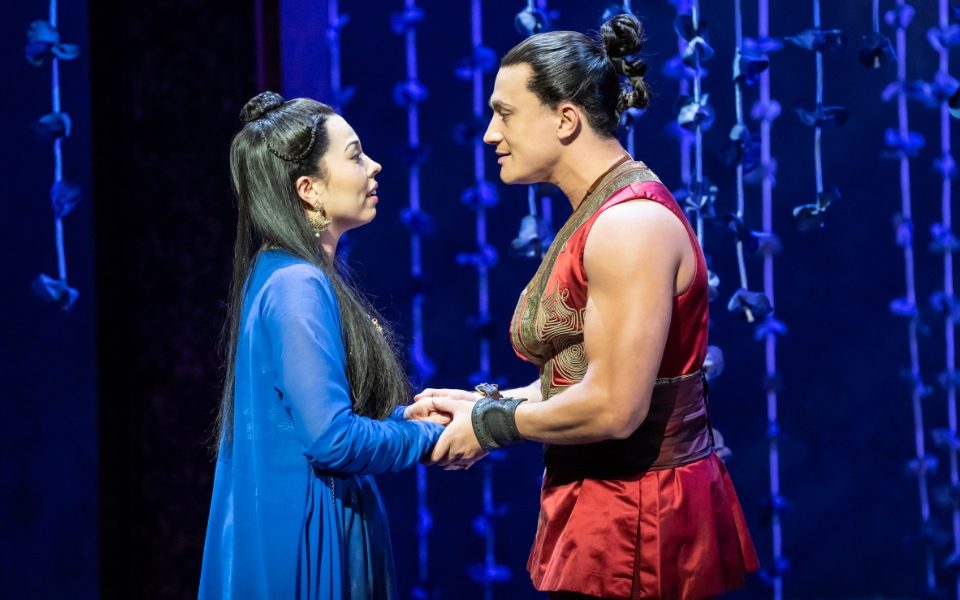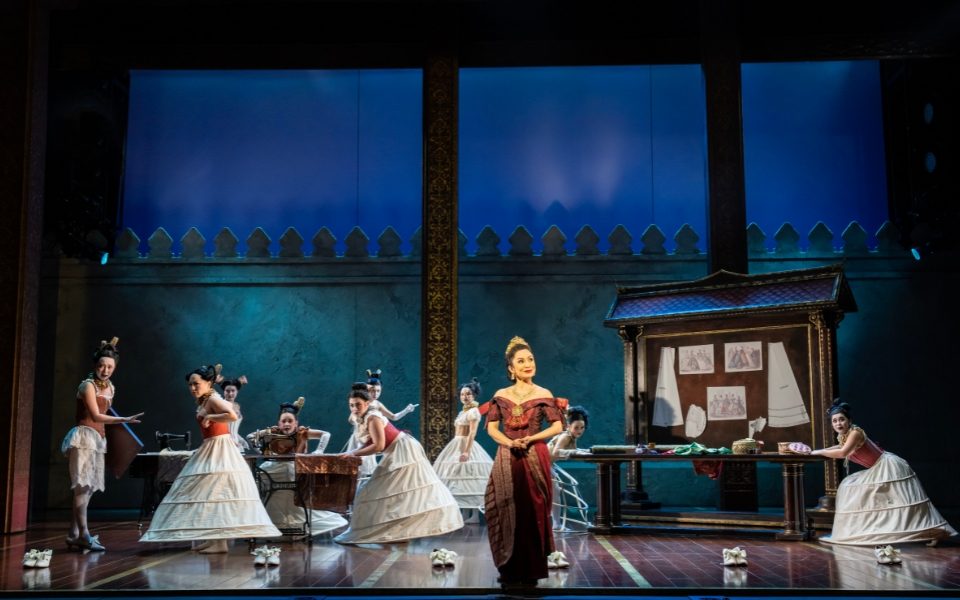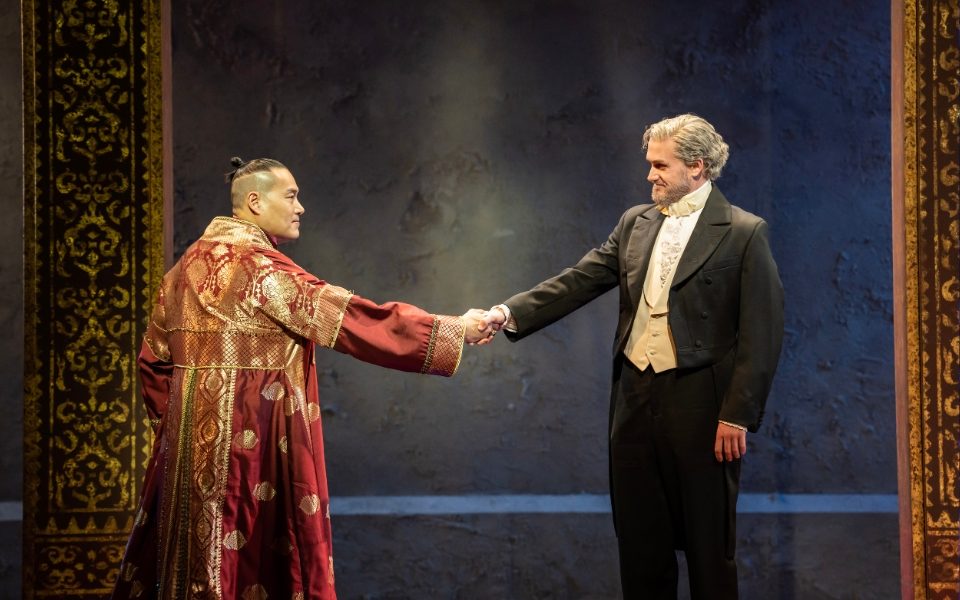 Theatre for All
At Leeds Heritage Theatres, we believe that the arts and culture have the power to change lives, improve well-being, and remind us of what connects us as humans.
We believe that theatre is for all.
With your help, we hope to increase and improve our Access performances offering for audience members with visual impairments or who are D/deaf or hard of hearing. Thank you.