Leeds Heritage Theatres has and continues to welcome many Eurovision stars to our stages. In honour of Europhoria coming to The Varieties on Sun 7 May and the Eurovision finals on Sat 13 May, we went through our archive to revisit artists who have graced both our venues and Eurovision.
Written by Carla Klein
Eurovision Contestants at Leeds Grand Theatre
The Shadows
The Shadows were dominating the charts in the 50s and 60s and worked alongside Cliff Richard. Their hits include Apache, Kon-Tiki, and Wonderful Land.
The band participated in Eurovision in 1975: they represented the UK in Stockholm with Let Me Be The One and Cliff Richards's bandmates finished in second place.
They are no stranger to The Grand with visits in 1962, and a tribute act visited The Varieties in 1999.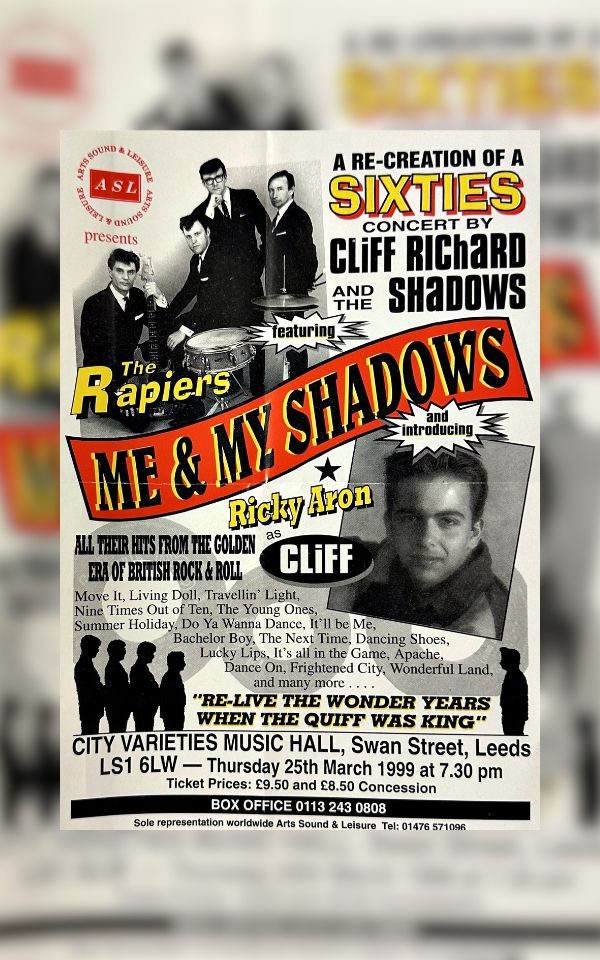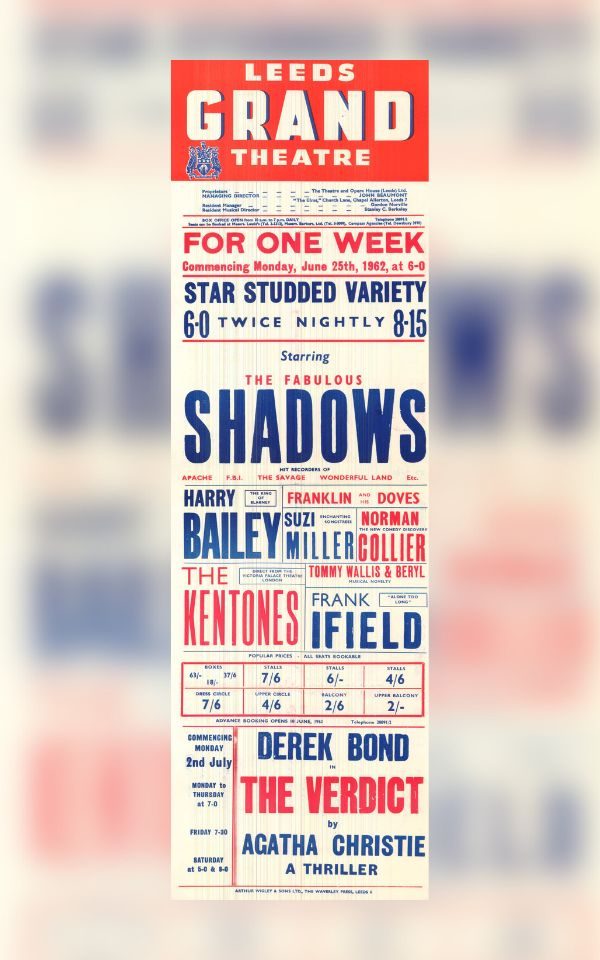 Lyn Paul
Lyn Paul is a pop singer and actress. Not only was she part of the New Seekers, she also starred in the West End musical Blood Brothers. In 1974, she started her solo career, and rose to further fame as a television personality. She was on shows from Emergency Ward 10 to Celebrity Squares.
Lyn participated in Eurovision in 1972: she was the featured vocalist of the New Seekers who represented the UK in Edinburgh. They came in second place with the song Beg, Steal or Borrow.
Lyn was at The Varieties in February 1995.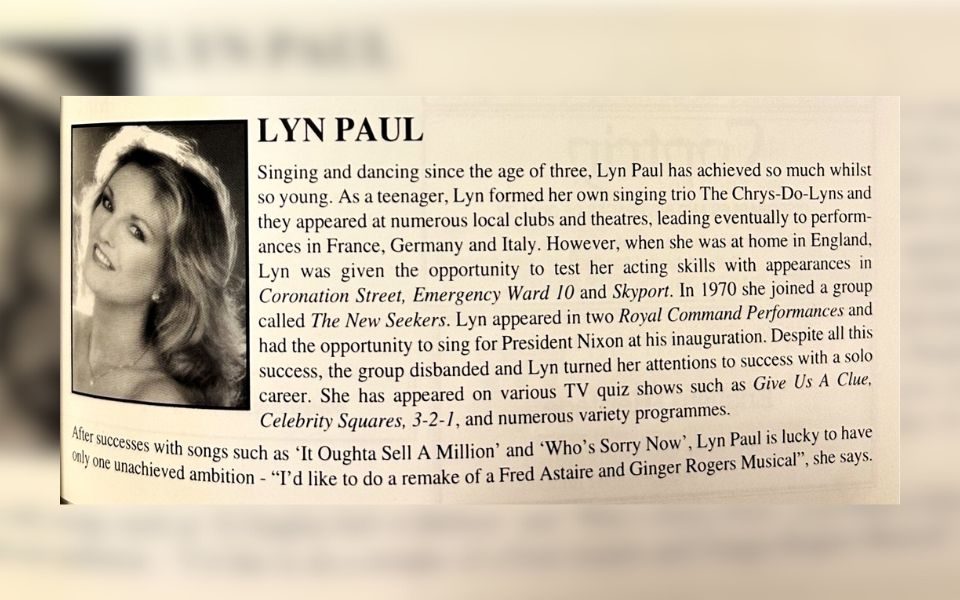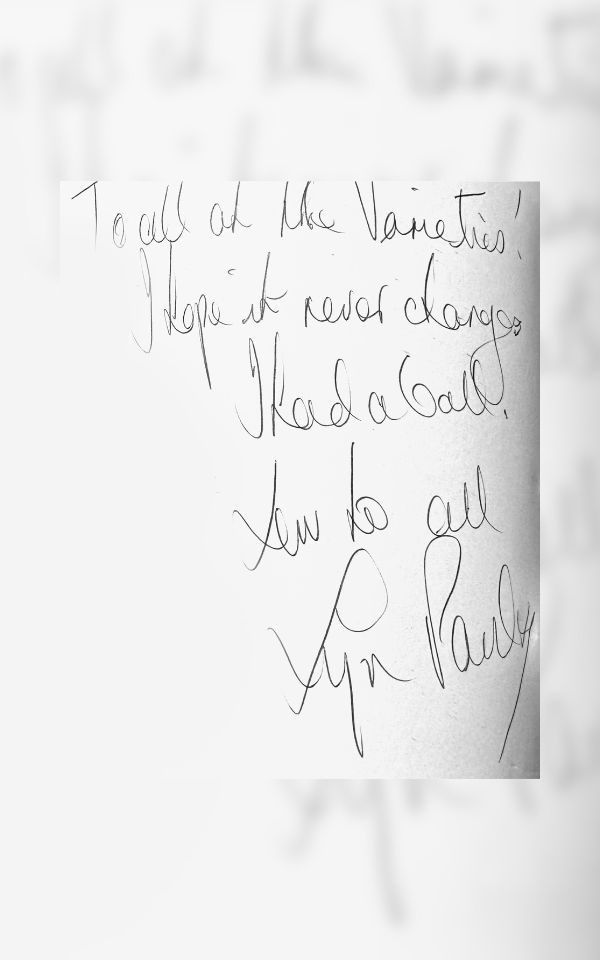 Lucie Jones
Lucie is no stranger to singing contests having appeared on X Factor in 2009. Not only has she appeared as Jenna in Waitress, but she also played Cosette in the West End production of Les Misérables, plus parts in Legally Blonde, The Wedding Singer and Rent.
Lucie participated in Eurovision in 2017: she represented the UK in Ukraine and performed Never Give Up On You and finished in the top 15.
She joined the Waitress tour at The Grand in 2021.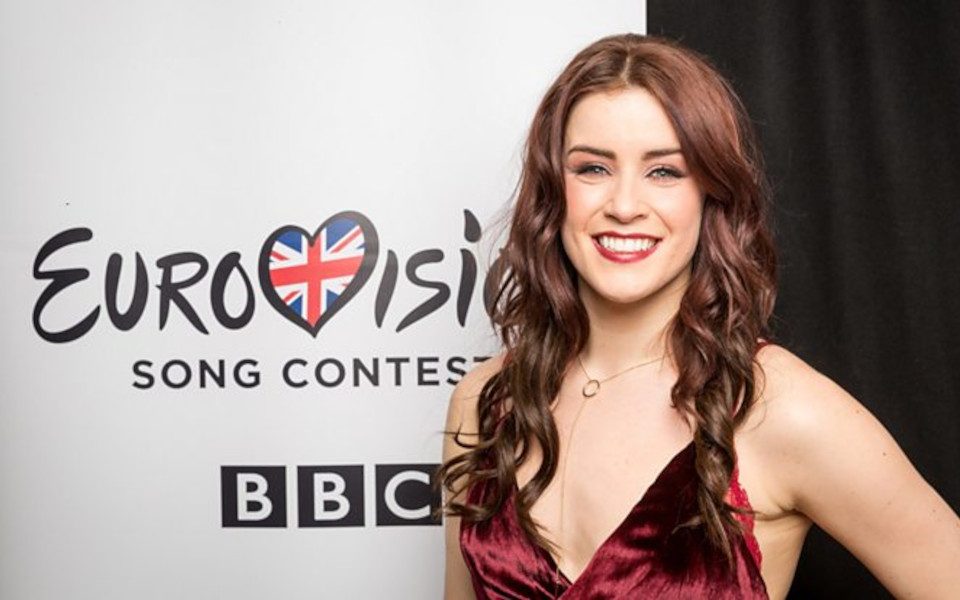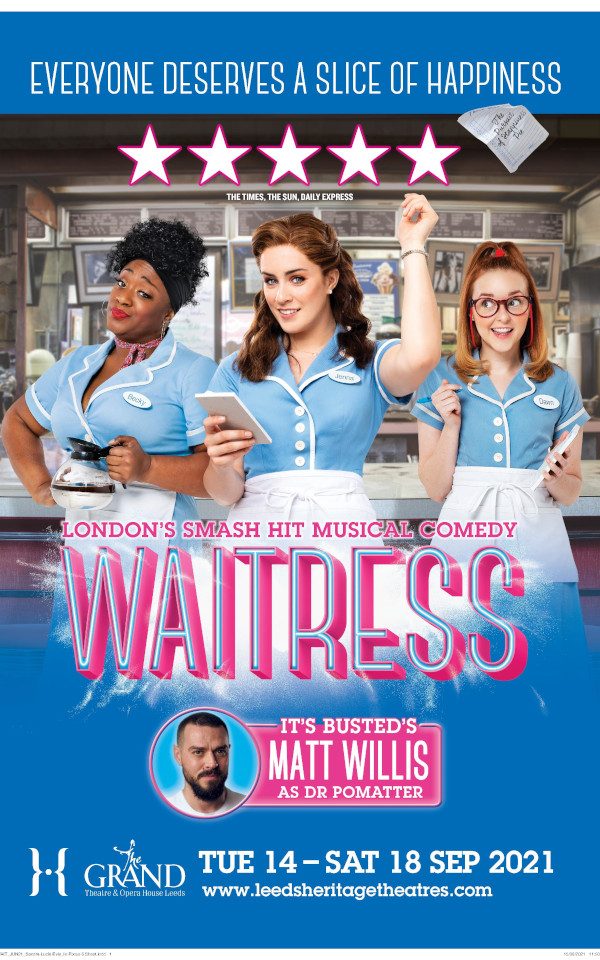 Eurovision Contestants at City Varieties Music Hall
A Production of Kathy Kirby
Kathy Kirby is best known for her songs Dance On and Secret Love. She performed Secret Love on BBC1's A Jubilee of Music ahead of Queen Elizabeth's Silver Jubilee.
Kathy participated in Eurovision in 1965: she performed I Belong in Italy and came in second place.
The Varieties was fortunate to have The Kathy Kirby Story in 2008.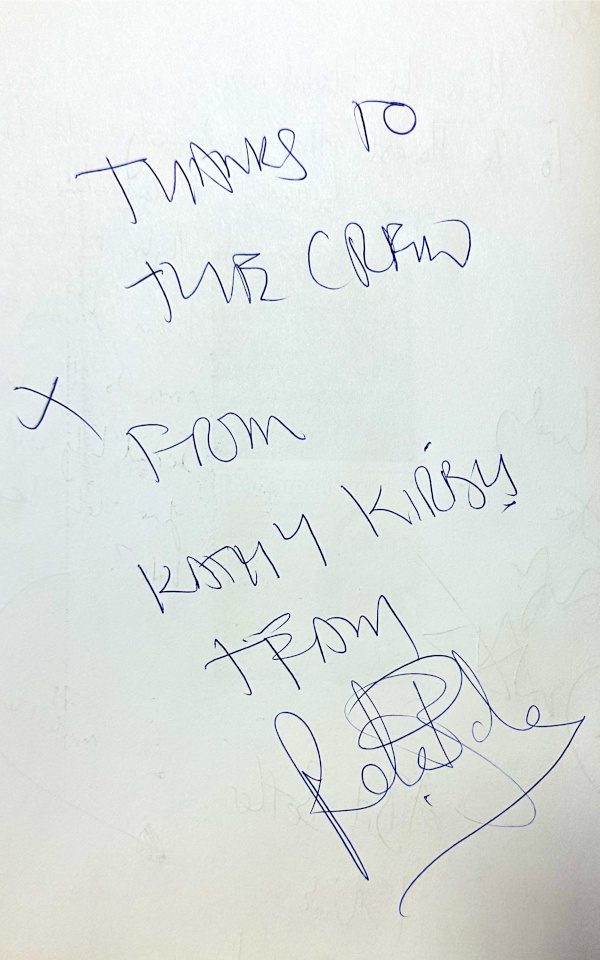 Bucks Fizz
Bucks Fizz (or The Fizz as they call themselves) rose to fame in the 80s with songs Making Your Mind Up, One of Those Nights, and Piece of the Action.
They participated in Eurovision in 1981: Bobby G, Cheryl Baker, Mike Nolan and Jay Aston won for the UK in Dublin with the song Making Your Mind Up.
The Fizz have been to The Varieties many times. In 2000, they signed our visitor book; they visited as recently as 2015, 2016 and 2017.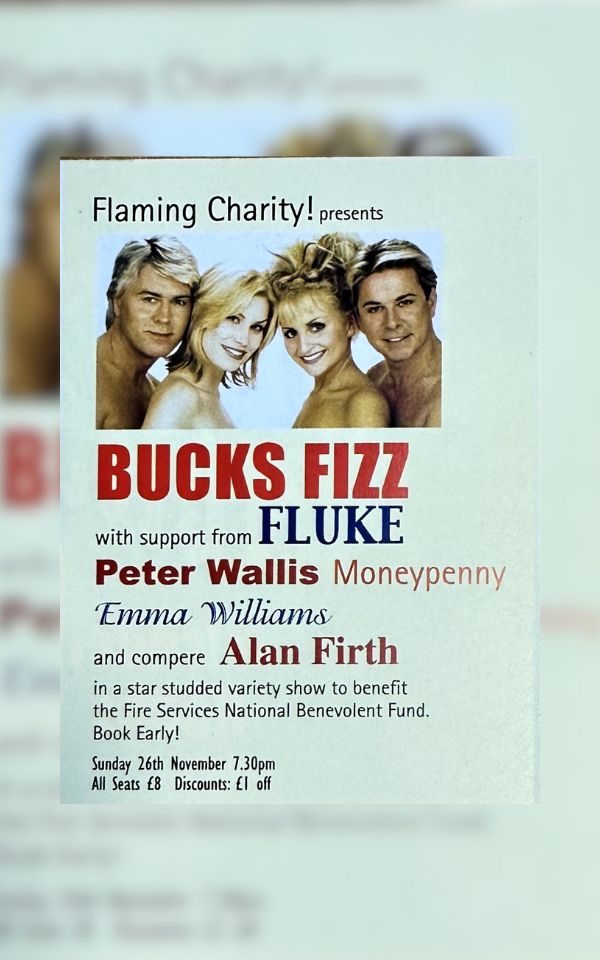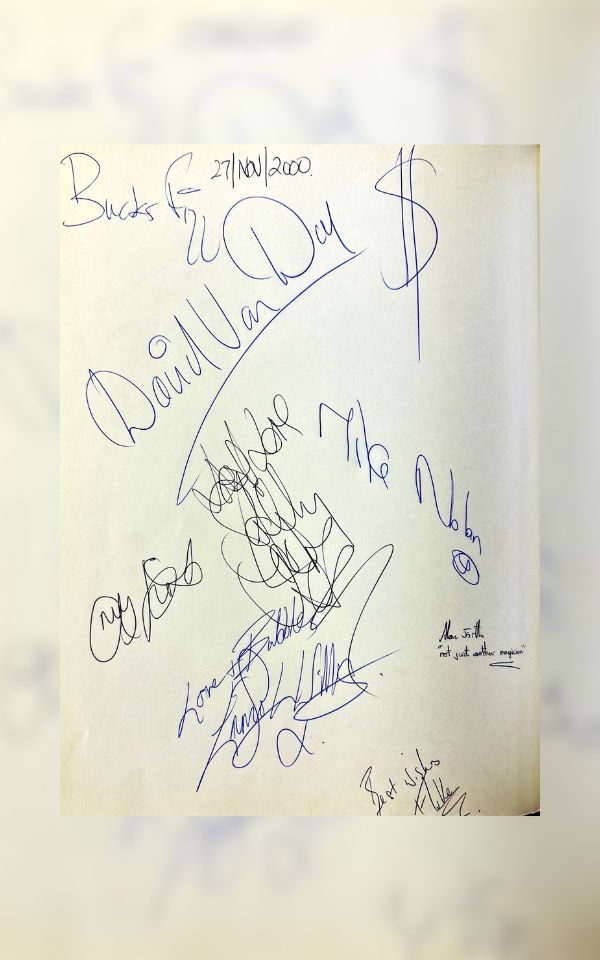 Lulu
Lulu has a long musical and acting career ranging from performing with The Monkees to singing the James Bond theme for The Man with the Golden Gun. She even made an appearance on Monty Python's Flying Circus with Ringo Starr.
She participated in Eurovision in 1969: Lulu represented the UK in Spain with Boom Bang-a-Bang. Lulu was part of a four-way tie for winner that year with all the countries scoring 18 points.
Be sure to check out her upcoming show, Lulu: For The Record at The Varieties on Fri 13 October 2023.
City Varieties Music Hall Building Fund
The City Varieties Music Hall is the gem in Leeds' crown. As the city's oldest theatre, we want to ensure that Britain's longest, continuously operating music hall is here for future generations, making it more accessible, sustainable, and comfortable. All donations will be fully invested in the building and equipment and will enhance your experience as a customer.