In just two weeks, Richard Marsh's Fringe First-winning retelling of Die Hard comes to City Varieties Music Hall. Yippee Ki Yay (Sun 1 Oct 2023) takes the furiously festive 80s classic and spins it into a rhyming romp.
We sat down with Darrel Bailey, who will be starring in Leeds, to talk all things Die Hard, drama and even a little Shakespeare!
Written by Darrel Bailey
First, Fringe
First off, tell us a little about yourself!
Hello! My name is Darrel Bailey. Born in the Black Country, grew up in Birmingham. A keen martial arts and fantasy nerd. When I'm not performing, my head is full of fantasy quotes from books and games, and fight combinations. Been working for 11 years now mainly on stage, but a few commercials and TV projects too.
It feels wrong to start without asking – how was Edinburgh Fringe?
It was an insane fever dream. I don't have a relative experience to compare it to as it was my very first time, and I had a perhaps slightly removed perspective as I was hired as a cast member versus having to finance and promote something I created myself.
But what I did love especially is that everyone was there for the experience of being totally immersed in the arts everywhere you go, which at any other time of the year anywhere else can be difficult to achieve. So it was a real privilege to be hired to go live that experience for a whole month. I'm a very lucky boy.
How does performing at Fringe compare to performing at traditional venues?
Only slightly different, in that there's a bit more intimacy with the audience, I think. Or perhaps less precious and sacrosanct? For example, I know the audience have probably been out all day, had a bit to drink, or even have to dash out during the show because they've got tickets for something else that clashes with me, so I'm extra grateful for audiences who come and see me.
I make an effort to bring as much of my personality into the performance and thank them at the end. It's not really the done thing to do that in a traditional theatre. You won't often see performers at the RSC ask to follow your show's social media and leave a review afterwards!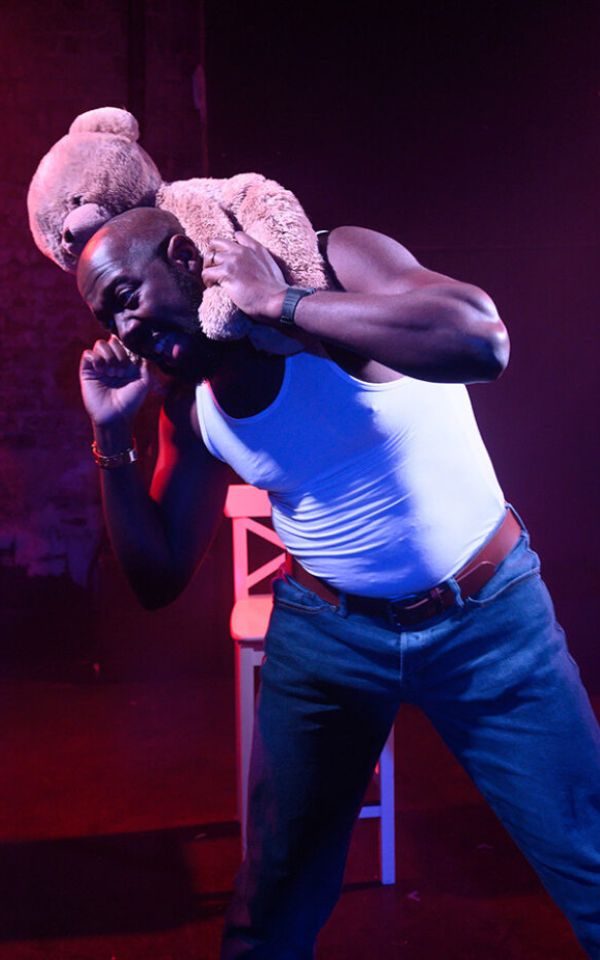 The Show
Tell us about Yippee Ki Yay – what's at the heart of the show?
As you can imagine, and what people can certainly expect, is a fun, action-packed retelling of Die Hard with loads of funny impressions and some original twists to how it's presented. But at the heart of the show is a love story told in parallel with the film's plot. A love story that has much to do with identifying with tough action heroes of old, (from Greek Myth to sweaty 80s men in vests) yet learning that there's a different battle to overcome in order to deserve the love you seek. And in the show, you'll see the narrator go on that journey of self-actualisation and learning what constitutes that internal change to make things work.
What's your favourite thing about the show?
Audience interaction. I feed off the audience's energy- pretty much depend on it. I like to give the audience the assurance that I want them involved with what's going on so that we can all have a good time together.
Are you a fan of the film?
I am now! Even with modern action film-making, I reckon Die Hard still holds its own. Mainly because I feel it set a standard and was a template for a lot of action films that came after it. People can certainly expect a level of attention to detail in the character representation, and Richard Marsh's hilarious irreverence to the inconsistencies in some of the film's plot.
What has audience response been like for the show? Has anything surprised you so far?
Audience response has been absolutely brilliant all the way through. I was surprised to receive my first standing ovation at Fringe, as many of the audiences who come primarily know Richard to be in the role. He and I are not promoted as performing the show in a way that's any different to each other, so I do worry that what I'm doing may come across as too different to what he does. So seeing people on their feet showing me they enjoyed it took me back a little, but was heartwarming to see.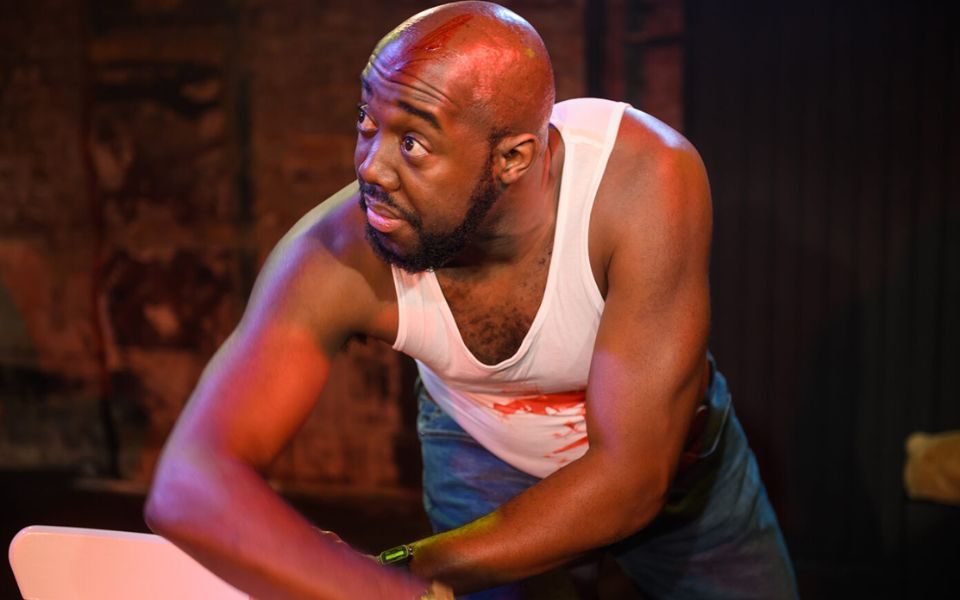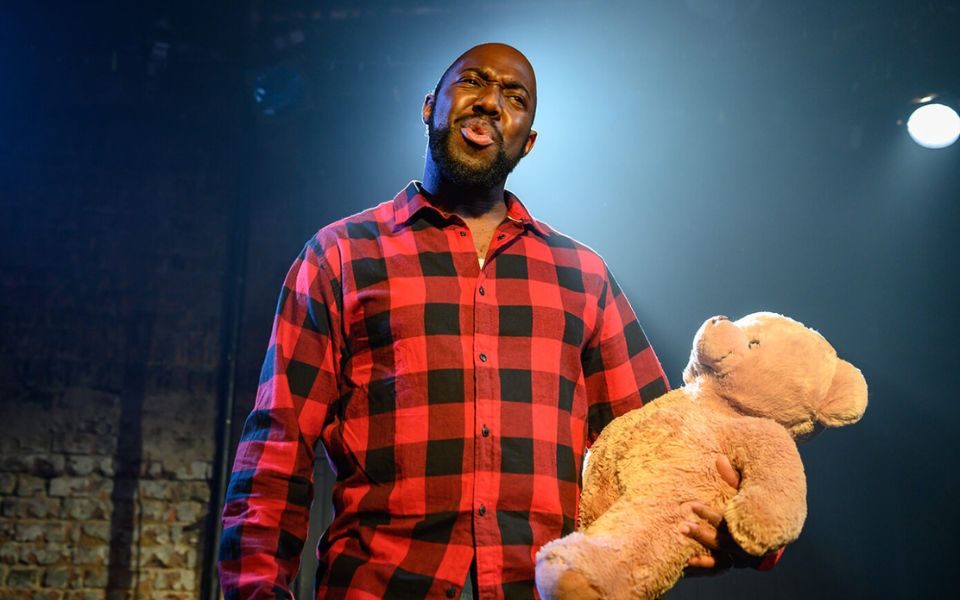 About Darrel
How does performing Yippee Ki Yay compare to performing Shakespeare?
Similar in some respects. There's a lot of muscularity in the verse that gives you a nice guide rail when setting the scenes, and in the writing each character has a clearly defined way of speaking. Shakespeare did a lot of archetyping with his characters and is part of what makes them so memorable. Richard's done a lot of that with the script – especially with the henchmen, and I added some physical characteristics to make them stand out even more. There's a lot of homage done to the classics, too – look out for those!
What's been your favourite career moment to date?
Last year, I was in a play called Small Island at National Theatre. After a fault with the set during a matinee, we couldn't perform the evening show. After Rufus Norris took time to come out on stage and apologise to the audience, rather than go home and rest, we had an impromptu street party outside the theatre! We danced, we laughed, we just had fun being together.
We were all very appreciative and aware that we're a proud, fun-loving group of people at the premier theatre of the land and through all the feelings that come with telling that challenging yet beautiful story every night, we can still come together and enjoy these moments.
Are you excited to be in Leeds for the show? Have you been before?
I've only been to Leeds once, and it wasn't for very long. Am hoping to see more of the city this time around as I like to take in as much as possible whenever I tour. So I'm determined and excited to see it proper!
If you only had one sentence to sell the show to someone, what would you say?
"Come out to the show, we'll get together, have a few laughs!" At least, that's the vibe I'd be trying to get across!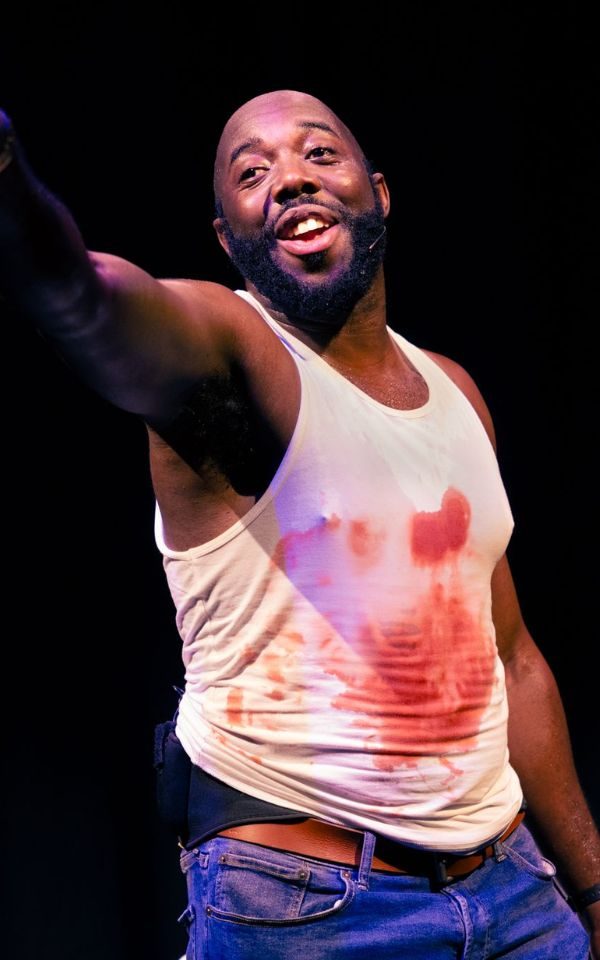 City Varieties Music Hall Building Fund
The City Varieties Music Hall is the gem in Leeds' crown. As the city's oldest theatre, we want to ensure that Britain's longest, continuously operating music hall is here for future generations, making it more accessible, sustainable, and comfortable. All donations will be fully invested in the building and equipment and will enhance your experience as a customer.