The Dance of the Sugar Plum Fairy
In two weeks, on Wed 29 Nov 2023, Northern Ballet's The Nutcracker opens at Leeds Grand Theatre. To celebrate, we sat down with Leading Soloist Sarah Chun, who will be bringing the Sugar Plum Fairy to life on stage, dancing her way through the classic show including the timeless Dance of the Sugar Plum Fairy.
Written by Sarah Chun
A Christmas Tradition
Northern Ballet's The Nutcracker returns to The Grand this year, bringing with it all of the festive spirit and unforgettable storytelling we know and love. Christmas isn't complete until you've experienced the wonder of Northern Ballet's The Nutcracker.
Share in Clara's adventures as she is swept away by her Nutcracker Prince into an enchanting winter wonderland. Don't miss dazzling dancing snowflakes, the famous Sugar Plum Fairy and the notorious Mouse King in the ultimate festive entertainment.
Performed to Tchaikovsky's enduring score, played live by Northern Ballet Sinfonia, The Nutcracker awakens childlike imagination in us all.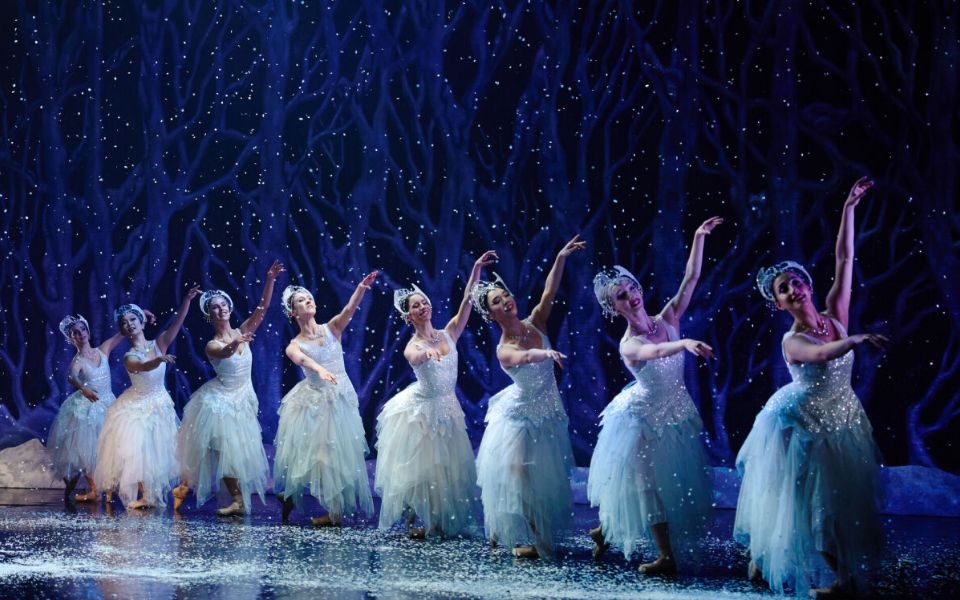 Sarah the Sugar Plum Fairy
How would you describe the Sugar Plum Fairy?
I think the Sugar Plum Fairy is an elegant, regal, yet slightly cheeky magical figure. I say elegant yet slightly cheeky (in a polite way) because she's essentially a queen, but her essence is not a 'ruler'. It's other-worldly and mystical.
The Dance of the Sugar Plum Fairy is one of the world's most famous ballet solos, how do you bring new life to such a classic?
This is my third version of the Sugar Plum Fairy, and the third time performing in David Nixon CBE's production of The Nutcracker, so I try and find different inspiration every time.
I have danced the Sugar Plum Fairy with different partners each time, which naturally gives a different feel and brings fresh energy to the role. I sometimes like to focus on what I am working on that day too. I also take inspiration when watching my colleagues dance on stage.
The Sugar Plum Fairy is known for her beautiful costume. Can you describe it for us?
She is! In our ballet, she wears a beautiful burgundy maroon bodice with a white tutu, that has a matching maroon lace overlay and gorgeous rhinestones all over to make her sparkle and shine!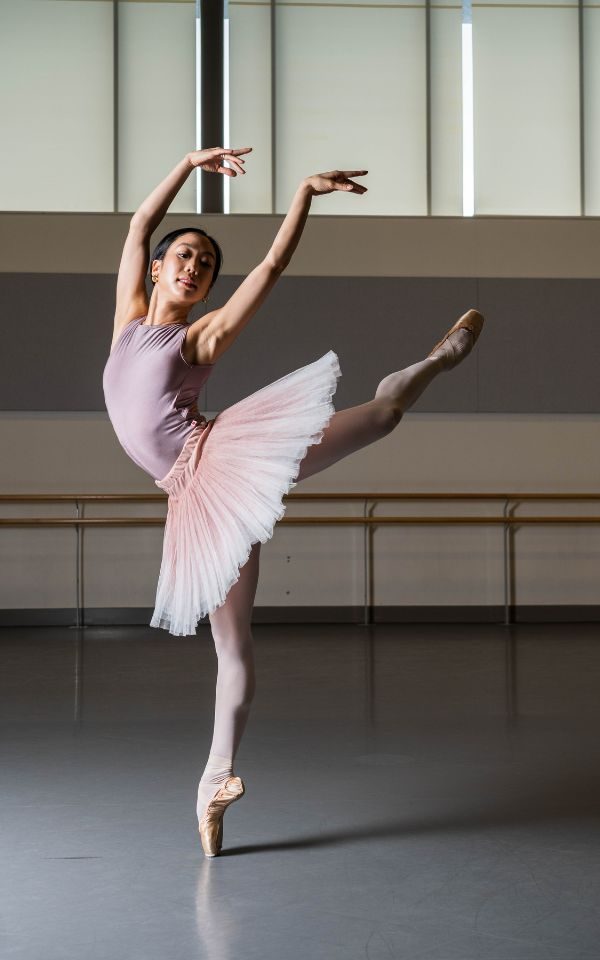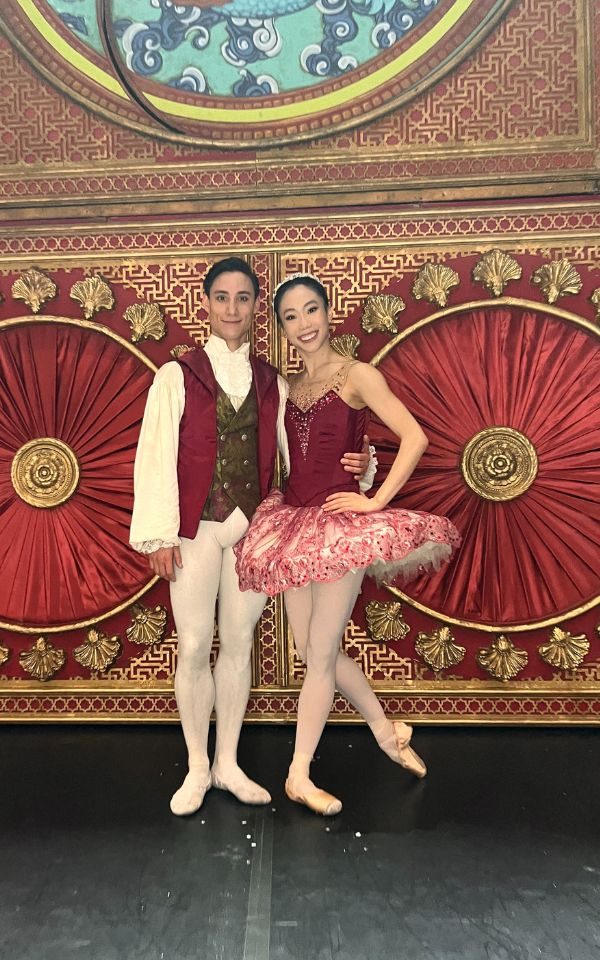 Do you remember the first time you saw The Nutcracker?
The first version of The Nutcracker I saw was choreographed by Gerald Arpino, and performed by The Joffrey Ballet. I just remember as a little girl how absorbed I was in the entire ballet and how much joy it had brought me, especially during such a festive time of the year!
For people coming to watch The Nutcracker for the first time this Christmas, what can they expect?
Whether it's your first time or your hundredth time seeing The Nutcracker, you can expect beautiful dancing, gorgeous staging, colourful costumes, classic music, and a great festive time.
What inspired you to become a ballet dancer?
I was always an active child when growing up and was also a bit shy. But when I started taking dance classes, especially ballet, it gave me a platform to express myself in ways that I never imagined. I think what I love and what keeps me inspired to be a ballet dancer is knowing that this disciplined art form gives me such freedom in what I can feel on stage.
Leeds Grand Theatre Buildings Fund
As a Grade II listed building, we want to preserve Leeds Grand Theatre for future generations, making it more accessible, sustainable, and comfortable; everything we do will enhance your experience as a customer. All donations will be fully invested in ongoing projects, including improved access facilities, changing our lighting to LED, and investing in a new Flying system.