It's nearly time to get out the bunting and dust off your tea sets ready for the King's Coronation. And what better way to celebrate than with the UK's premier wartime act, The D-Day Darlings, who bring their sensational coronation show to City Varieties on Thursday 4 May.
To get in the celebratory spirit, we sat down with founder and lead singer, Katie Ashby.
Written by Ellen Carnazza
The D-Day Darlings
Tell us about your career leading up to The D-Day Darlings
I trained in Morley at the Mullen School of Theatre and Dance and started treading the boards from a young age in West Yorkshire – my home turf as they say! I went professional at 18 – I went off on cruise-liners and worked at Alton Towers in the hotel there. But I started to produce and choreograph and direct my own stuff quite early on. I started as a singer in all these contracts and then I ended up taking over the production of them – typical pushy Yorkshire girl! I did it for a few years and then I wanted to start choreographing and producing my own shows.
Why did you create The D-Day Darlings?
I was working at Wicksteed Park in Kettering and we used to perform these music hall shows that attracted coach-loads of the older generations. We did music of all genres, from the 20s to the 60s and 70s – but it was the 40s music that really inspired me. I could see how it evoked the emotion in the audience and moved them way above anything else we were doing. So that's really where I got the idea for The D-Day Darlings and I've literally done nothing else since.
It was because of those audiences and the stories they shared after the shows. They'd say things like: 'when you sang The White Cliffs of Dover, it took me back to hearing it on the wireless back when I was missing my father who was away fighting'. Every single person in the audience had a very different story. Everyone can connect to it. That was what I found really humbling and heart-warming.
Plus it's the best music in the world. The music's designed to unite people – it's morale-building and it made me feel good. So, not only did I love singing it but also I could see the effect and the impact it had, and its importance in keeping you going. So I thought: 'this is it. It's a no-brainer!' And honestly it's just been the best journey ever. It just went from success to success, and I think that's testament to the importance of this music and why we need to keep it going.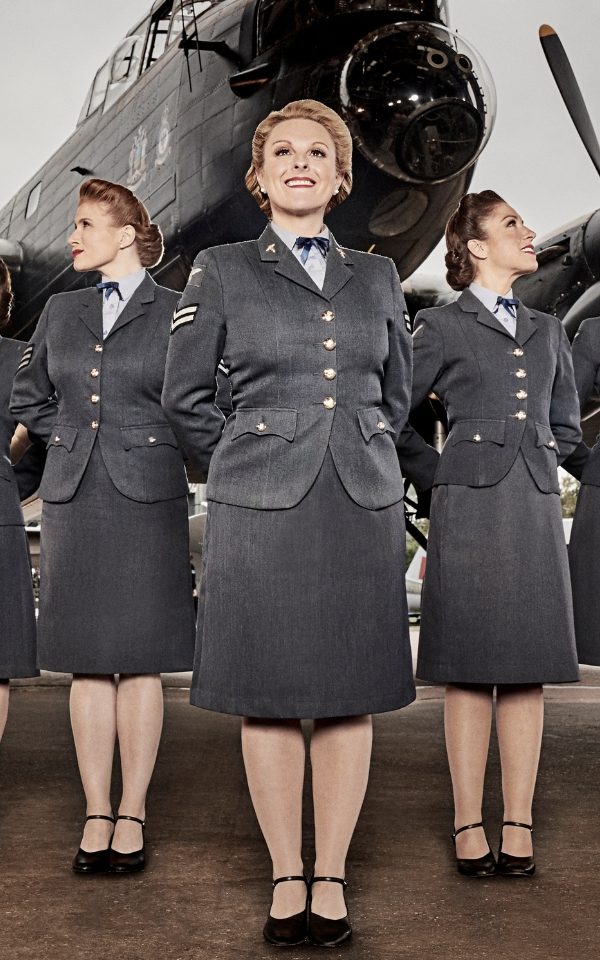 Why is this music still so popular? 
In Covid, we had our big second album success. Our VE Day album got to number five in the charts. We were up there with Michael Bublé, Dua Lipa, Hayley Williams – in fact, they were below us at times! We were experiencing such a horrible time of being separated, and this music was written back in WWII to see people through those times when they were separated from their loved ones and couldn't live a normal life; when they needed a morale boost and needed that hope and that light. That's what this music is for. So it had a resurgence, and of course the Queen referenced We'll Meet Again when she did her speech. It took people back to that message within wartime music.
Britain's Got Talent
What took you to Britain's Got Talent?
We had been going for 10 years leading up to the Britain's Got Talent moment, out on the road performing at British Legion events, garden parties, weddings – we did everything. I had built the Darlings up to a bigger group from a trio to a larger group of nine. It was approaching the centenary anniversary of the RAF, of 100 years of WWI and 100 years of women's votes, and it felt like the right time to go on the show. It's got such a variety – it's all generations that watch it and it's just perfect for The D-Day Darlings.
What was it like to be on Britain's Got Talent? 
A lot of work – but that's fine, nothing amazing comes easy. Logistically it was hard because The D-Day Darlings are split all over the country and you had to drop everything if you wanted to be on the show. One day, it was like 'right, they need a video by tomorrow morning, girls', and 1am was the only time we could meet because everyone was working and doing different shows. So we got together at 1am and we did a video and we sent it down.
Everyone was wonderful. The judges were amazing – very kind and supportive. It's not what you expect – you do hear horror stories about the show and how it can make or break your career but, in our instance, we had nothing but a positive experience. We got to perform live on national TV to 14 million viewers and then from that we got to go on Lorraine and Good Morning Britain and meet all those incredible presenters and stars. The most incredible pinch-me moments happened. To ride that wave was unbelievable.
What happened after Britain's Got Talent?
We've never experienced anything like it – the minute our audition was aired, our website crashed, our Facebook crashed. It was mental – I mean, 14 million people were watching! We had more offers coming in than we could have hoped. The biggest thing was getting the record contract with Sony. Big artists dream of that – it's Michael Jackson's and Adele's label. So, to get that call and be in the headquarters of Sony music doing a record deal was just amazing. For Sony to have taken that music on is so important for its longevity and to bring the music to a whole new demographic and pass those messages on to younger generations.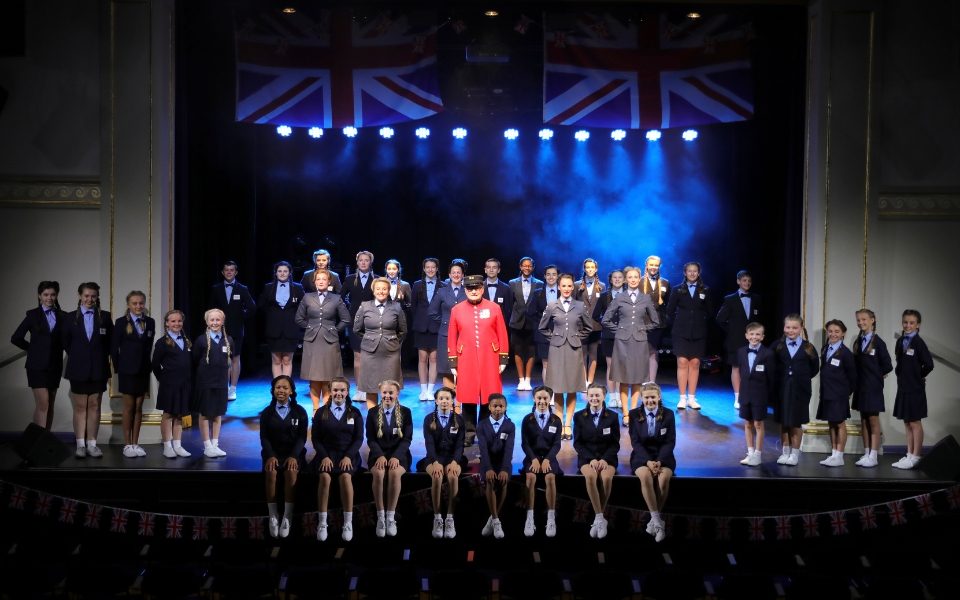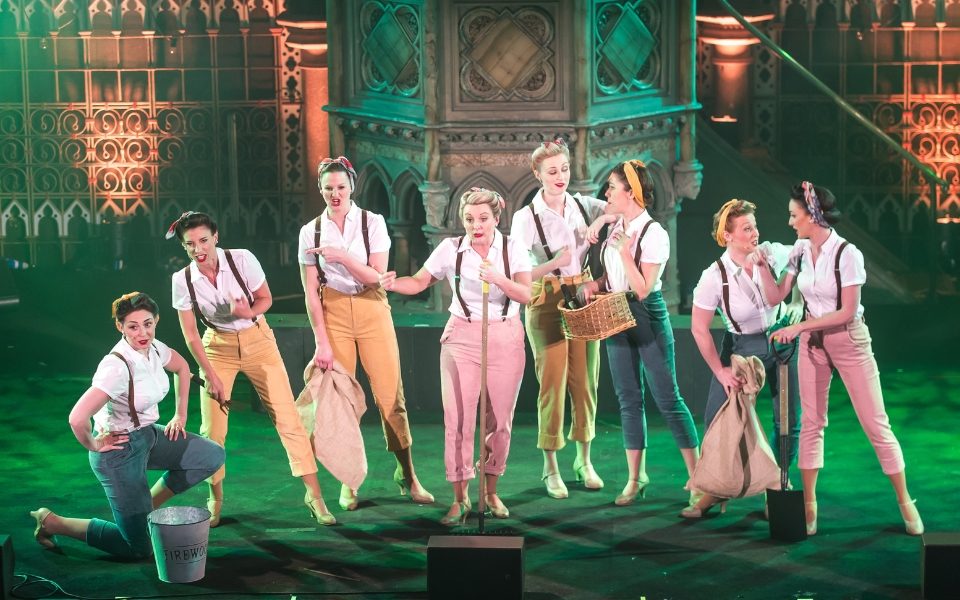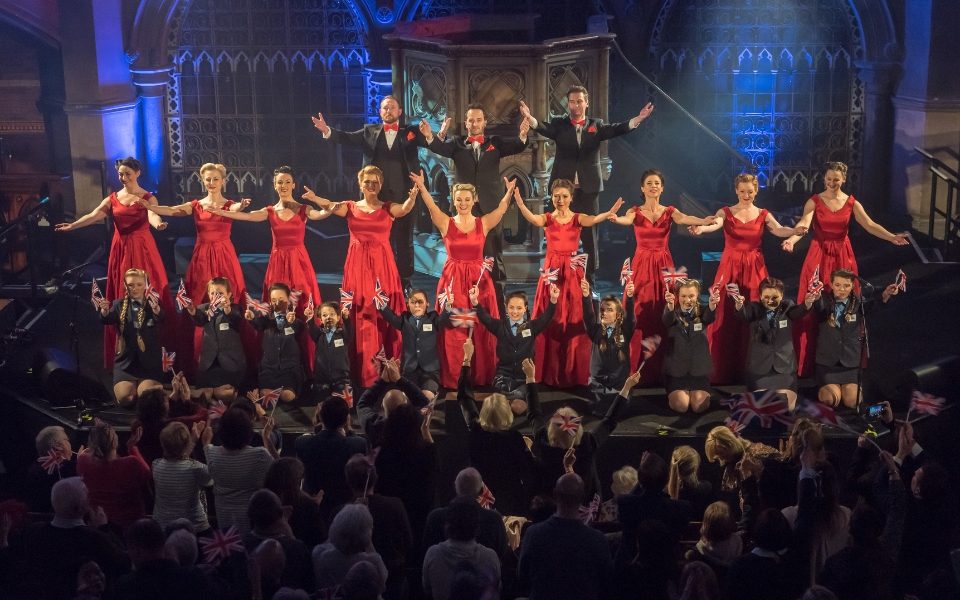 The King's Coronation Tour
How does it feel to be touring for the King's coronation?
Exciting! With The D-Day Darlings, it's all about reflection and remembrance, as well as celebration. Generally it's about remembering the heroes – what they did and the loss. But with this tour, we wanted to make it more of a celebration. All the heartfelt songs are still in there but presented in a slightly different way so that people can celebrate, not just commemorate. We're still doing The White Cliffs of Dover and We'll Meet Again – the songs that are synonymous with us but it's going to be fun to have a bit more of a lighter show.
What can audiences expect from the show?
Flag-waving galore. We're trying to make it a bit of a street party. We've got all the bunting, we've got the trestle table; we're having a proper street party scene in there and new costumes. It's really bright and fun. For the finale, we're really giving it the royal treatment. And we're obviously performing our new single, I Vow To Thee My Country, which is out now. That's going to be the theme of the whole show really. It's about celebrating this moment in history but the song really ties in with The D-Day Darlings anyway because it's about committing to your country and vowing service. It's obviously very relevant to the King and what he's about to dedicate, but it's also about our veterans and what they've done for our country.
You're from Wakefield, not far from Leeds, so how does it feel to be coming to City Varieties?
Really nice. I don't get to perform on home soil very often. Hopefully that will change after this opportunity for people to see us in Leeds. The show's perfect for City Varieties because there's loads of nostalgia – anyone who's anyone has played there so the history is amazing, which ties in really well with what we do.
I'm really excited to see some good old Yorkshire folk who, in my opinion, are just the best. We'll have a good giggle and a knees up on home soil. Come on Yorkshire!
City Varieties Music Hall Building Fund
The City Varieties Music Hall is the gem in Leeds' crown. As the city's oldest theatre, we want to ensure that Britain's longest, continuously operating music hall is here for future generations, making it more accessible, sustainable, and comfortable. All donations will be fully invested in the building and equipment and will enhance your experience as a customer.