With brand-new stage play Cluedo arriving in the next few weeks, we decided to dig deep into the game's heritage.
With help from West Yorkshire Archives (who also hold our collections), we discovered not only links to Leeds but also links to theatre – including our very own Leeds Grand Theatre.
Written by Bryony Jameson.
Starting from the very beginning, the company Waddingtons was founded in the late 19th century by theatre manager, John Waddington, and actor and playwright Wilson Barrett.
You may recognise the name of the latter from your visits to Leeds Grand Theatre. As well as being the namesake for one of our bars, Barrett is responsible for opening our theatre in 1878 (at the age of only 32!). He was a well-loved figure in Leeds who regularly presented performances to sold out crowds.
The pair started the business focussing on their expertise in theatrical print, producing playbills, programmes and other items. Perhaps unsurprisingly, this meant the majority of our promotional materials around the turn of the century were printed by Waddingtons.
The company continued to produce theatrical materials until after the First World War where they decided to change tack and move into game production in 1922, following a growing demand for playing cards.
However, they didn't become a household name until 1935 when the American founders of Monopoly, Parker Brothers, approached Waddingtons to become the UK licensee for the game. The success of this game would continue to grow and grow. To date, Monopoly has been licensed in over 103 countries and in more than 37 languages.
The next success for Waddingtons? A little game called Cluedo…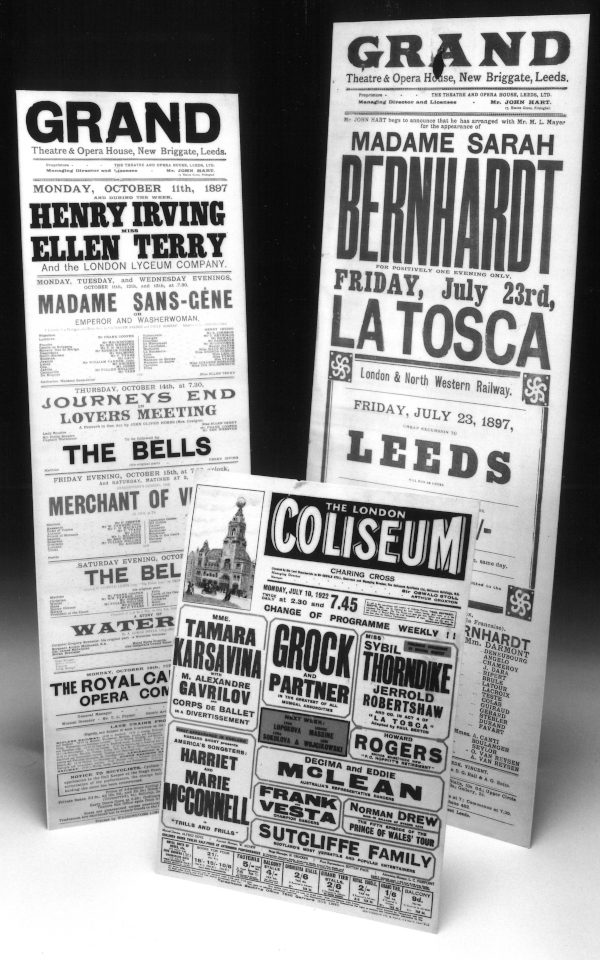 A brief history of Cluedo…
The company's next success would come in the form of a visit from a musician, Anthony Pratt from Birmingham, in 1944. As a concert pianist who frequently performed in hotels hosting murder mystery evenings and enjoyed reading mystery novels, Pratt developed the idea of a guessing board game with his wife, Elva, originally titled Murder!
After introducing the game to Norman Watson, the Managing Director of Waddingtons, it was agreed they would produce the game following a couple of changes – in particular, the name: Cluedo.
As a result of post-war shortages, the game would not be published until 1949 when it was also launched simultaneously in the US as Clue (with the Parker Brothers).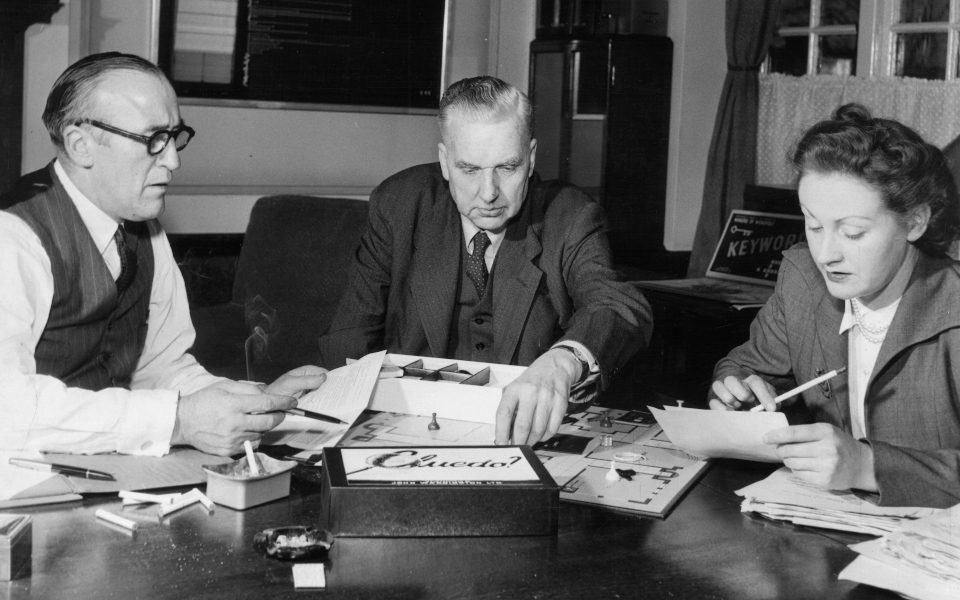 The game has never been out of print since 1949 and has spawned countless versions around the world, a movie (Clue, 1985), and of course – a new stage play.
Waddingtons experienced years of success with Christmas chart-topping board games such as Subbuteo, Risk, Blockbusters, Sorry! and many more. They were a huge employer in the North, so as factories started to close as a result of failing sales and costs of replacing long-running machinery, a big hole was left in Leeds. They were bought by Hasbro in 1994. The games continue to be big hitters, providing hours of fun for all the family.