The magic of live theatre enchants us with unforgettable performances. However, behind its captivating façade lies a bustling world of dedicated professionals who work diligently to ensure every production runs seamlessly. So, our Learning and Engagement team set out to build a Work Experience project for Year 10s that would give them a peek behind the curtain.
Written by Sarah Winstanley
The Project
We understand the importance of sharing the inner workings of the industry to inspire the next generation to keep our stories alive. We saw a gap in the work experience being offered and wanted to create a bespoke project where we could host Year 10 students and give them a glimpse into the world of theatre behind-the-scenes.
We designed a pilot project model and in April, we welcomed a group of Year 10 students from South Craven School to participate in this unique opportunity. They gained invaluable insights into the intricate web of professionals who collaborate to bring theatre to Leeds' audiences.
We explored the diverse responsibilities that make theatre possible, from technical roles to front of house and lesser-known administrative roles that are imperative to the success of Leeds Heritage Theatres.
The aim of the project was to shed light on non-performing roles that exist in the theatre, through first-hand involvement and conversations with industry experts, as well as in-depth tours of Leeds Grand Theatre and City Varieties Music Hall, celebrating the heritage of our venues. Students undertook technical demonstrations by a Senior Technician and absorbed the feeling of being both on and off stage.
We were supported by our Communications team to develop social media campaigns and posted live on Instagram stories. Many students commented on these experiences as being a highlight of their week.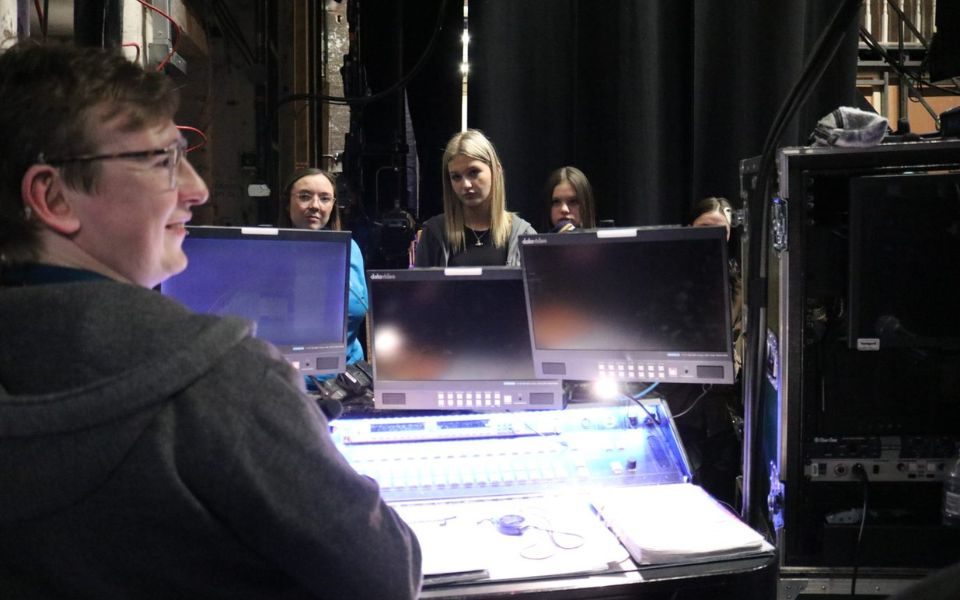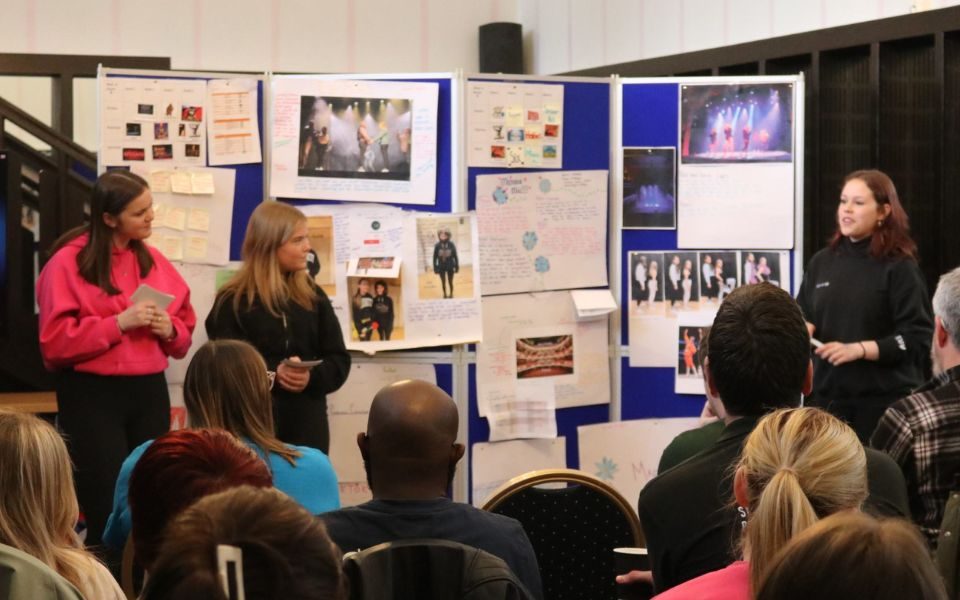 The Process
In teams, students took on the role of General Manager and programmed a season of shows, thinking carefully about their target audiences and the time of year. They then chose a mock show to produce; from the initial conception of the show's design to costing it out, through to the staffing implications on opening night.
We witnessed so much growth in the students, some of whom had an interest in Performing Arts but didn't realise what it takes to bring shows to the stage.
One student said, "I learned a great deal about what a workplace is like and what skills and qualities are needed for working at a theatre. [Like] how you need to be good at talking to people, keeping in touch with all the companies that use your theatres and arranging staff for an upcoming show. But most importantly, being organised."
Throughout the week, their self-confidence grew as well as their attention to detail and problem-solving under pressure. By the end, the depth of camaraderie in their teams mirrored the collaboration of the company as a whole. Students undertook tasks linked to finance, budgeting, marketing, stage and set design, lighting design, house management and learning and engagement.
This culminated in a final presentation where they shared their mock production with a panel of industry professionals who were able to ask questions and celebrate the success of the students.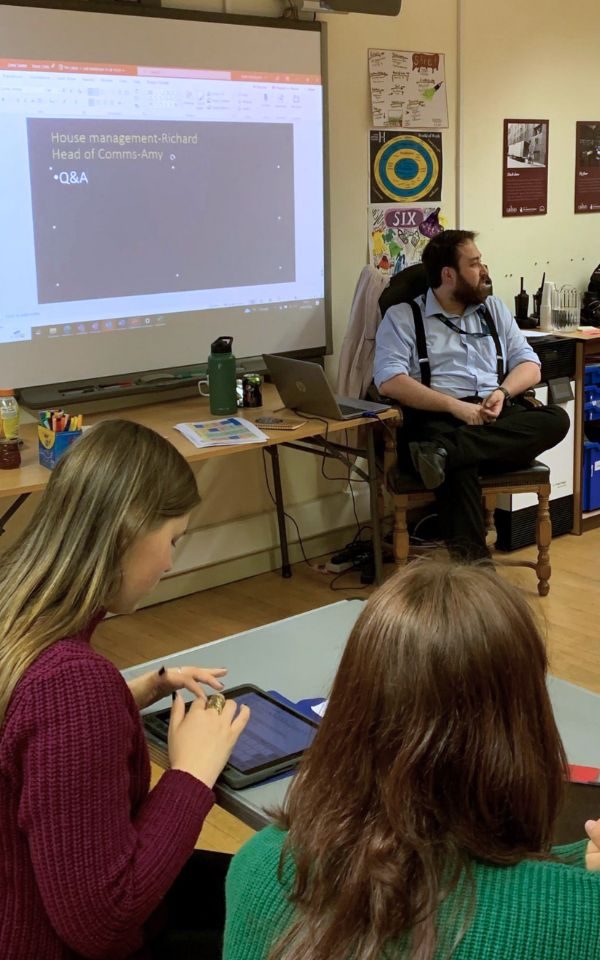 The Impact
Throughout the week we prioritised the personal development of the students. They participated in various drama workshops which explored transferable skills needed for the workplace. We then looked at how these skills can be applied in interviews, auditions and job applications. Students had opportunities to reflect and track their progress throughout the week. The peer and self-reflection on the final afternoon showed how far they had come.
To quote one student, "My confidence in performing has grown, [especially] when we showed our presentation. I now know I don't need to be nervous."
The students had many positive and constructive reflections of themselves, their peers, and the project. The buzz in the room was infectious – I would have bottled it if I could! Although my colleagues and I were tired after a busy week, we couldn't help but feel motivated by the experience and can't wait to see where it takes us next.
This was a big, exciting project to undertake for the Learning and Engagement team, but what made this project so brilliant was the expertise sharing of wider colleagues and departments. The support and commitment to the project from various teams meant we could give the students a personalised experience, and a taste of what it is like to work in the industry.
When evaluating, 100% of students expressed they felt they knew what job roles were available in the sector after spending the week with us, and one student described it as a "once-in-a-lifetime opportunity." Another described that it "has made me consider wanting to work in the arts." We really couldn't have asked for more.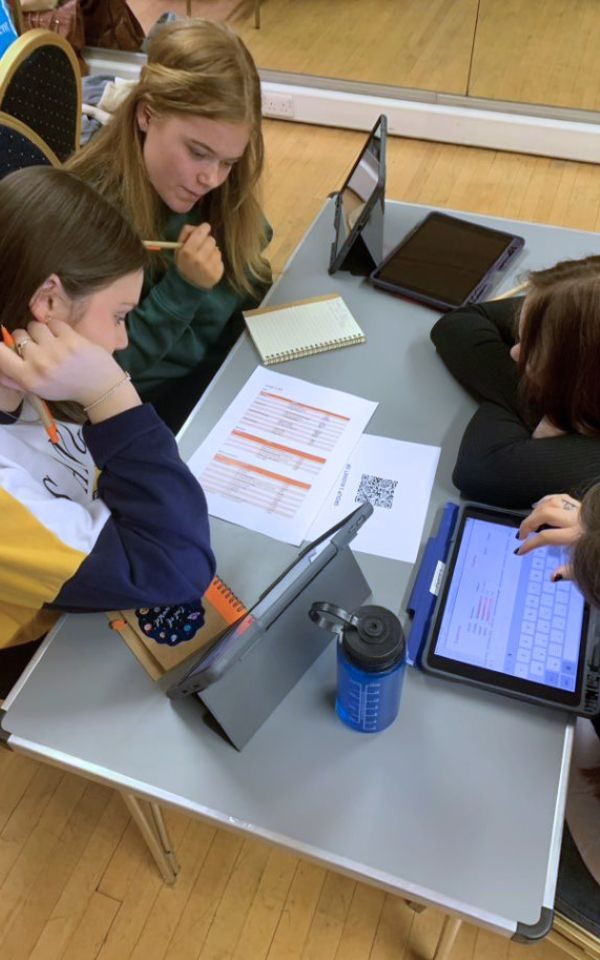 Read the Work Experience Week report
See the goals and outcomes from this pilot project, and learn more about the ways our Learning and Engagement team will be moving forward with this initiative.
Leeds Heritage Theatres Engagement Fund
Every year, we work with over 10,000 young people across the city, in schools, youth groups and other sessions to help them build skills, confidence and pride through our creative learning and engagement programme. All donations to this fund will help us to continue our work and reach more people across the Leeds City Region.