We spoke to showbiz legend Basil Brush as he celebrates 60 years in 'the business' by headlining The Good Old Days in September. 
Written by Bryony Jameson and Kelly Scotney.
A star with an outstanding ability to entertain and make people of all ages laugh and smile, Basil has celebrated nearly 60 years in entertainment with his BBC TV Basil Brush Show being seen by millions of viewers all over the World from 1968 through to today. His CBBC show was BAFTA nominated and voted best comedy show on TV, and he has more recently made appearances on The Celebrity Chase, QI, Last Leg & This Morning.
This year Basil has been touring theatres and venues around the country with his chum Mr Martin, continuing to wow audiences with his family show and Unleashed grown-ups show. He has also performed at the Edinburgh Festival for a third time and Glastonbury for a fourth time!
You can Tweet Basil, visit his Facebook and see his photos on his Instagram @realbasilbrush. Basil even has his own Youtube channel: Basil Brush Official, where you can see his fun comedy sketch shows.
Please introduce yourself and your style of comedy.
Hello, I'm Basil Brush, now described as a national treasure after leading a bus at the pageant for the Queen… I'm rather proud of that! So, what is my comedy style? Well, old jokes that you have heard before… it means I'm saving the planet and recycling! I like play on words, wit, and silliness.
Congratulations on your 60th year in showbiz! How did it all start?
It all started for me in the David Nixon show in 1963. I was first on the scene really in 1962, but David was my first ever magical mister! Then, of course, I had The Basil Brush Show on BBC with the likes of Rodney Bewes, Mr Derek Fowlds and Roy North.
Could you share a favourite memory of your career?
I think one of my favourite memories was doing a birthday party at Kensington palace for Wills and Harry and getting to meet Lady Di, the Queen, and Queen Mother, all together in one room having a birthday party… it was surreal.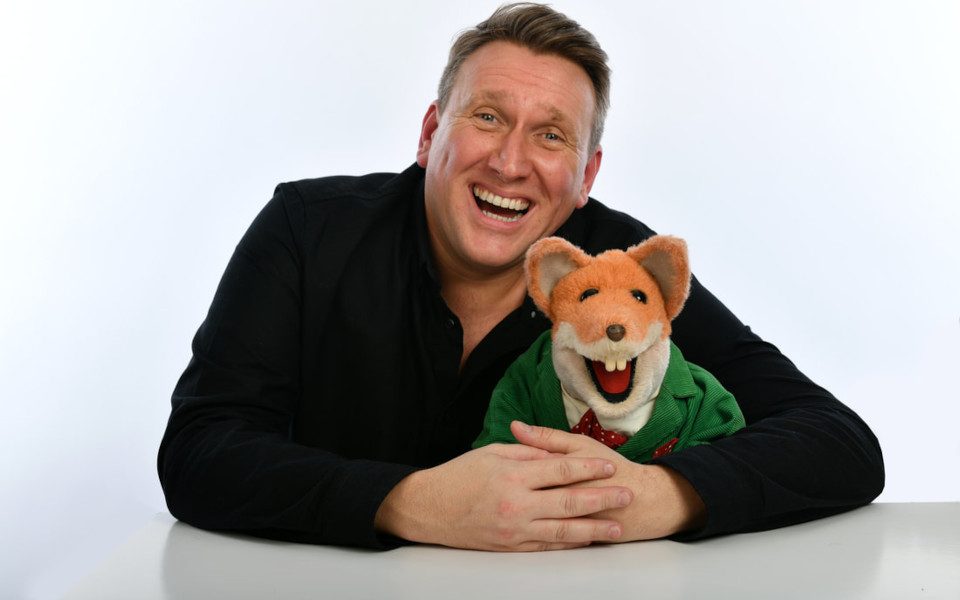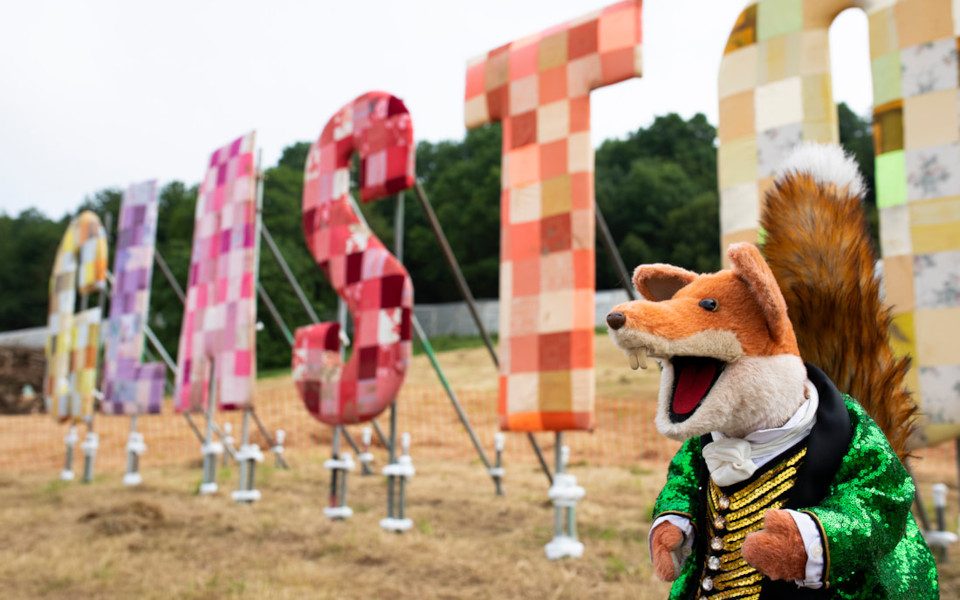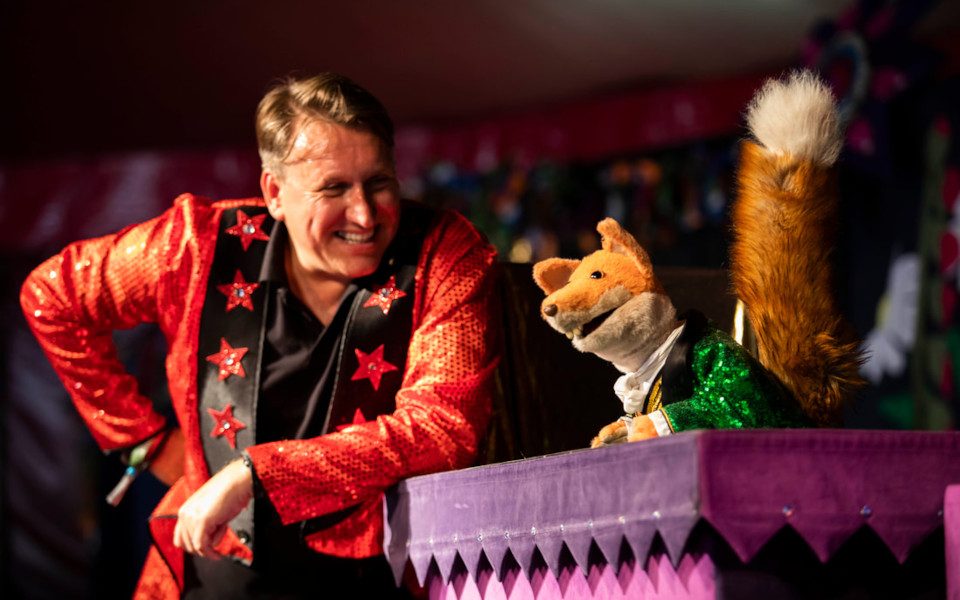 You're currently at the Edinburgh Fringe, what has it been like? Any favourite moments so far?
The Edinburgh Fringe is crazy. It's fast, it's furious… a furry fox does not seem out of place at all! I have been doing two shows a day, my family fun show in the afternoon and a grown-up naughty show in the evening. It's exhausting but great fun. There are shows going on all day and it's difficult to know what to see, but we did very well at the debating hall for Gilded Balloon. For one whole month you live, breathe, and sleep the festival. I also do the Glastonbury Festival every year but it's very different to the Fringe.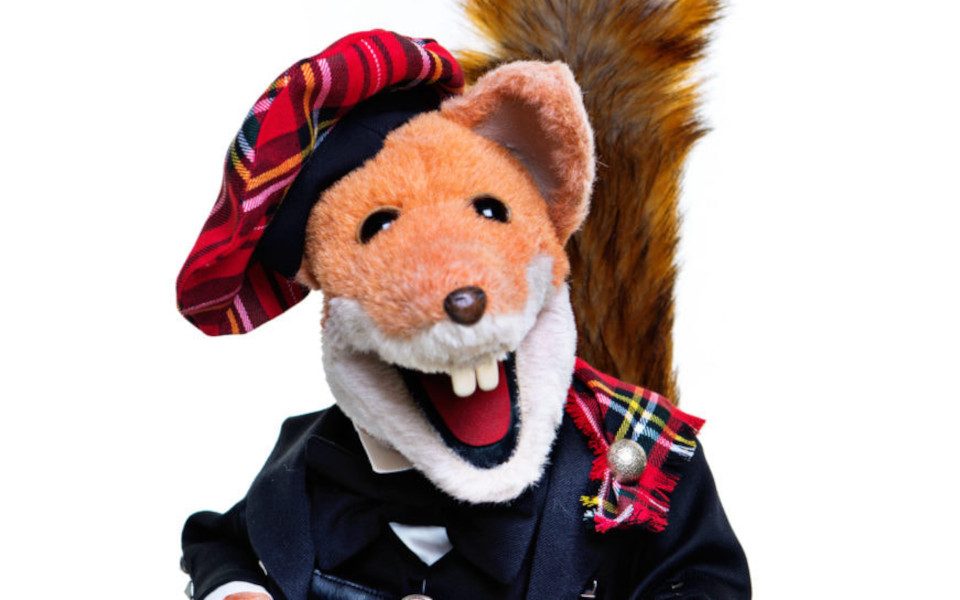 The Good Old Days is 69 years-old this year – how does it feel to be headlining the show this September?
I am honoured to be headlining this September after appearing with you many years ago in the 70s. To come back will be exciting… I hope I haven't aged!
Traditional Music Hall is well-known for its comedy; do you have any favourite songs or routines from 'yesteryear'?
I hope to be singing some G&S (Gilbert and Sullivan) to show off my diction and patter, and how many words I can say in a minute. Also, I love comedy songs and hope that you'll all join in with them and help a fox in full swing. I am having an outfit especially made for the show…. so I mustn't put on weight!
What can audiences expect from you in The Good Old Days?
I am hoping to do plenty of singing, including a duet with the lovely Jan Hunt, who I believe is playing the same bill. And I will encourage the chairman to come and read a story with me on stage.
Finally, you're the master of the joke – please can you tell us a Basil Brush classic?
Here's one for you… Did you hear that all the toilet seats were stolen from the local police station? Apparently, they have nothing to go on! Ha Ha Boom! Boom!
Is that old enough for you…?
Basil Brush will headline The Good Old Days at City Varieties from 23-24 September. Jon Courtenay will headline from 16-17 September. For the full line-up, visit The Good Old Days.