Hyde Park Picture House
Opening her doors on 7 November 1914, as Britain was teetering on the brink of World War 1, Hyde Park Picture House rolled up her sleeves and got stuck into the war effort by screening patriotic dramas and epic adventures to distract from the realities of war, and newsreels to relay vital information to the 'folk back home'.
The Hyde Park Story
Fast forward over 100 years, having survived the advent of 'talkies' and radio in the 20s, the arrival of city centre 'super cinemas' in the 30s – another world war – TV in the 50s, video in the 80s, multiplex's in the 90s and DVDs and the internet in the 2000s, the friendly, local, independent cinema, described in 1914 by the Yorkshire Evening Post as 'the cosiest in Leeds', is still getting stuck in.
Supported by a loyal, and ever-growing fan-base of staff, volunteers, members, partners and friends – including the odd Hollywood A-lister – The Picture House has developed a film programme dedicated to screening independent, documentary and classic films from around the globe, as well as offering support to local filmmakers and the community.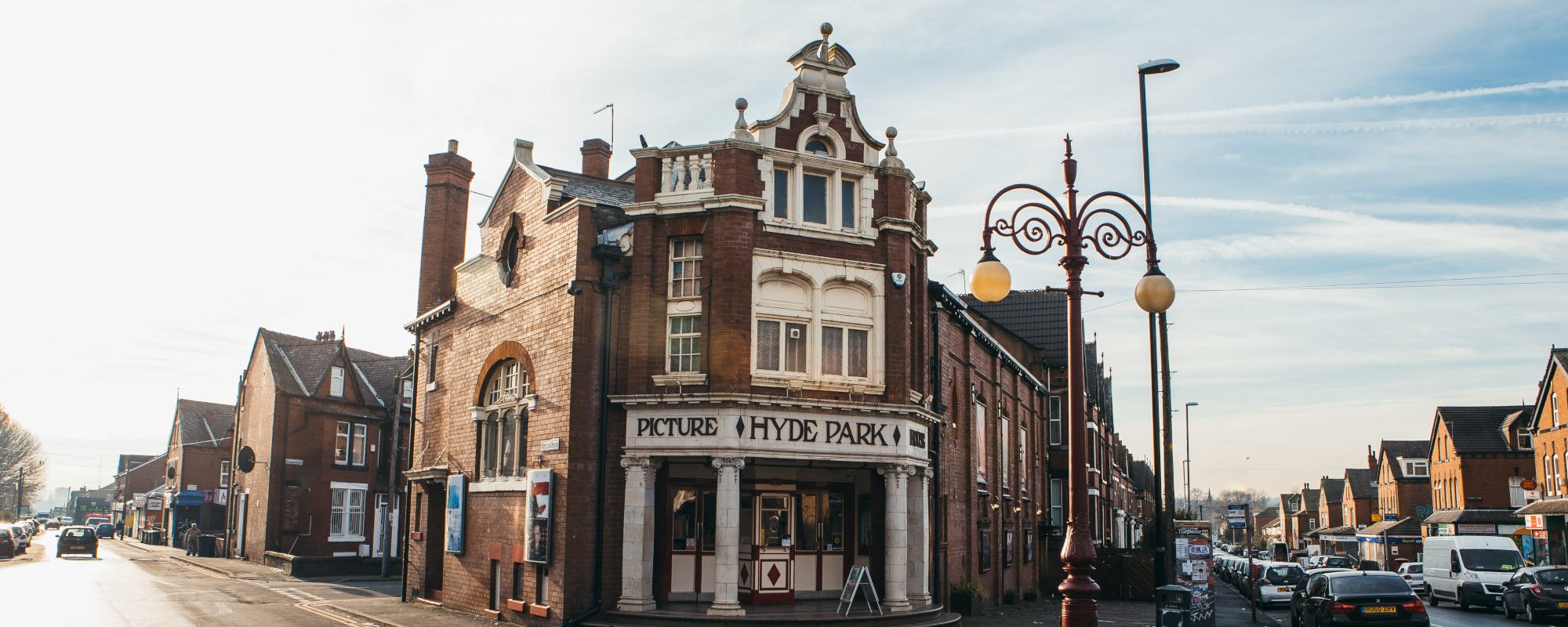 The Picture House Refurbishment Project
The Picture House Project means looking backward as well as forwards – it's about protecting and preserving our historic features, while at the same time making the building more sustainable, more comfortable and more accessible, as we strive to be the best place to experience film in Leeds.