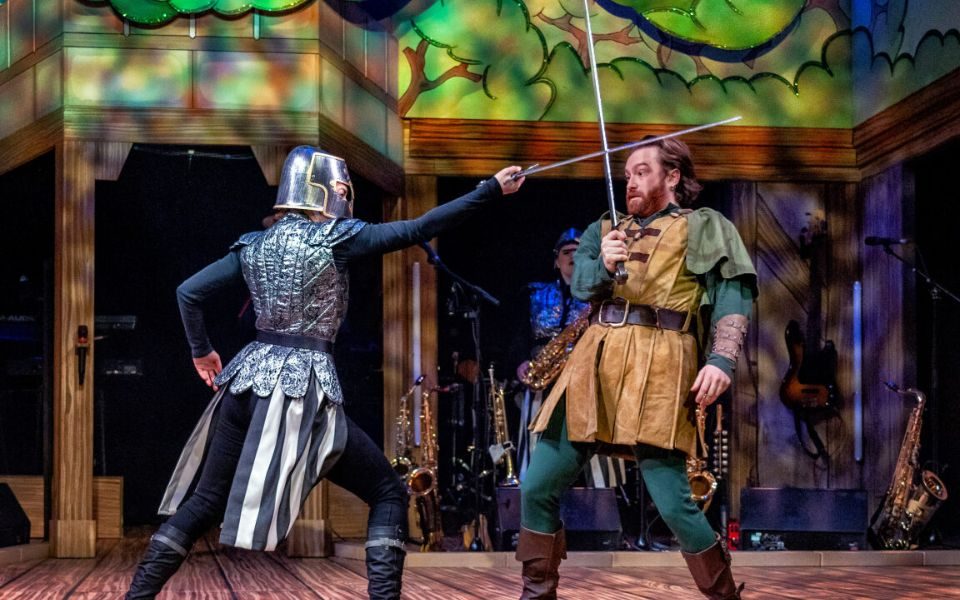 General Manager: Ian Sime
Programming Manager: Andrea Wadsworth
Production Manager: Mark Waters
Assistant Production Manager: Garry Barnes
Production Carpenter: Martin Smith
Production Sound Engineer: Euan MacPhail
Company Stage Manager: Garry Barnes
Deputy Stage Manager: Laura Parks
Lead Assistant Stage Manager: Jade Fearnley
Assistant Stage Manager Number 2: Polly Dobson/Sienna McLusky
LX Number 2: Elliot Timblin/Benjamin Judd
Follow Spot Operator: Daniel Lawrenson/Alex Lydon
Sound Operator 2: Joe Gallagher
Fly Operator: Jai Connor
Head of Wardrobe: Kate Rossiter
Wardrobe Supervisor: Lizzie Tait
Dresser: Alice Wright
Wigs: Carrie Clark
Headpieces: Alison Turton
Costume Maker: Fran Webber
Costume Maker: Nicole Mistry
Costume Maker: Elizabeth Incoll
Sign Interpreter: Keren Seabrook
Caption Interpreter: Alice Gilmour
A huge thank you to all our staff and volunteers at The Varieties and The Grand for their continued hard work and support in bringing our pantomime to life.
Also thank you to Production Arts students from Leeds City College for their technical support, Prime Studios for hosting rehearsals, Top Show, York, for set construction and pro audio systems and d&b audiotecknik for audio support.
City Varieties Music Hall Buildings Fund
The City Varieties Music Hall is the gem in Leeds' crown. As the city's oldest theatre, we want to ensure that Britain's longest, continuously operating music hall is here for future generations, making it more accessible, sustainable, and comfortable. All donations will be fully invested in the building and equipment and will enhance your experience as a customer.